SOLA SHITTU, ABUJA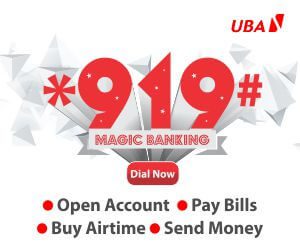 Minority Leader of the House of Representatives, Hon. Leo Ogor, has expressed worry over some actions of President Muhammadu Buhari, which he said were capable of turning the President to a dictator. Ogor, in an exclusive chat with The Point in Abuja, said the President was already showing some dictatorial tendencies in his approach to arrest and detention of corruption suspects.
"Even if a man collected money and said he was sent on an errand, you are also at the end of the day committing an offence by holding him without sending him to an appropriate court, which under the provision of Section 6 of the Constitution, has the right to ask that he be detained or tried. So they are usurping the powers of the court. These are the things we are against and we are saying please, let them respect the rule of law," he said.
He also expressed worry over the controversy trailing the purchase of cars for the National Assembly, saying the President must have been deliberately misled by some people close to him.
He said, "Now, I am very worried as a legislator that a budget proposed by the President, sent to the National Assembly is being misinterpreted and what are the misinterpretations? The President, during the media chat, stated clearly that the National Assembly was proposing about N47 billion, which was almost close to 40 per cent of the National Assembly's budget to buy exotic cars. I don't know the sub-head in the budget that stated that the National Assembly was going to spend such a huge amount on exotic cars. I know that the cars that the National Assembly buys at every given time are for oversight functions; it is important that you understand this.
"My sincere advice to those that probably prepare the President before he meets the public is that they should be prepared to avail the President with nothing but the facts. It is either they wanted to mislead the President so that it brings him into confrontation with the National Assembly or get the public against the National Assembly. And I think what we need to understand is that we are running a collective government, a government where we will sit down and agree on issues; not for one arm of government to try to create the impression that the other
For the concluding part of this story and others, grab your copy of The Point from your nearest vendor