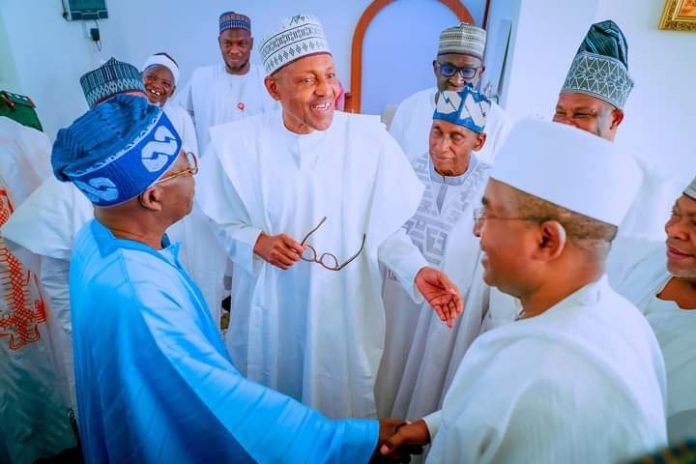 Takes Tinubu around his office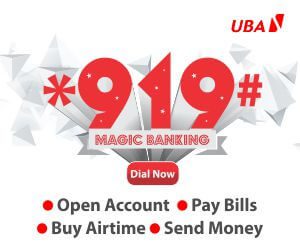 President Muhammadu Buhari says his strict adherence to the constitutional requirement of assets declaration before and after taking office is aimed at strengthening best practices, raising moral standards in Public Service, helping to build integrity and combating corruption.
To this extent, he has directed that all out-going officials, elected and appointed from the Vice President downwards must collect the assets declaration form, fill and return it as he has done.
Speaking upon collecting his form from Professor Isah Mohammed the Chairman of the Code of Conduct Bureau, in Abuja on Friday, President Buhari said no one is excluded from the Constitutional duty of assets declaration.
"I signed, collected and acknowledged receiving my form. From here, I will ask my bank Manager in Kaduna to show me what has gone in and out of my account. Nobody is excluded from declaring their assets. I expected everyone from the Vice President downwards to follow the system," Buhari said.
Mohammed said compliance by the President in the last eight years and the support he had given to the Bureau had enabled it to achieve 99% compliance by elected and appointed officials.
He also acknowledged the support of the President in the achievement of the digitization of its services and operations thereby helping the organisation to open investigation of cases with greater efficiency.
Also, President Buhari, on Friday afternoon conducted the incoming President, Bola Ahmed Tinubu around his own office building and other affiliated offices including the Executive Council Chamber, Tea Room, the Press Gallery, and the State House Banquet Hall.
The President-elect took all explanations and interacted freely with the President and acknowledged State House officials as they went round. They also spoke at personal levels.
Responding to questions from a television reporter following the tour which took place soon after the two of them prayed the Juma'at prayer at the State House Mosque, the President-elect said he prayed to God to give him strength, wisdom and good health to run the affairs of the nation.
He urged Nigerians to support the All Progressives Congress's change agenda.
He also spoke on his "Renewed Hope" agenda to revamp Nigeria's economy, tackle security and poverty reduction, and what generally Nigerians should expect of him.
President Buhari said it was an honour and extraordinary privilege to serve the nation and wished the incoming President success as he prepares to take office.