Social critic and retired Assistant Inspector General of Police, Alhaji Abubakar Tsav, says the administration of President Muhammadu Buhari is well positioned to reduce corruption in the country, but warns that the President should not waste his time probing past events. He spoke to Adeleke Adesanya. Excerpts: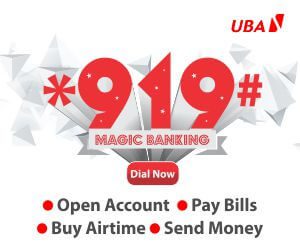 How would you assess the anti-corruption crusade of the President Muhammadu Buhari administration?
For me, I think if one believes in something, one should be consistent. If you believe in something, don't deviate. Just stick to it and one day, God will see you through. Remember, I was in service when I started admiring Buhari. When he was toppled, that was when I started appreciating him the more. And because I was in service, I could not say anything about him because of my job and my profession. But as soon as I left the service, I kept on talking about Buhari because he is the ideal leader of this country, especially, now that the country has been destroyed by corruption, insecurity, impunity, greed and selfishness. Of course, four years may not be enough for him, but we believe that he can lay a very solid foundation.
But some Nigerians still feel that President Buhari is old and that the people around him could be taking advantage of that.
Did you say old? What of Mugabe? Is Mugabe not old? As far as I am concerned, old men have more wisdom; old men have more ideas. Young men are ambitious. A lot of young men want to make money, they want to marry beautiful wives, and they want to build beautiful houses. An old man does not give priority to those things. His own is to try and please the Almighty God, to satisfy the people and rest; that is what an old man sets himself to achieve. But young men are anxious to get all the good things of life; build beautiful houses, buy beautiful cars, have jets, marry women, cheat women. It is not the case with old men who might have gone through a lot of experiences during their sojourn on earth. So on the issue of Buhari's age, I think he has learnt a lot. He learned a lot when he was in the Army; he learned a lot when he was a military Head of State, when he was detained, and when he came into politics. So he is an encyclopaedia of wisdom. The only thing again is that the success also depends on the type of people who work with him. He may be honest and sincere but the people around him may be chameleons.
Going back to the last elections, what do you think gave victory to the APC in Benue State, despite the fact that for years, Benue had been a PDP state? People are frustrated.
The state is a civil service state where majority of salary earners are civil servants because we don't have industries here in the state; we don't have other commercial activities; You would remember that for several months, these civil servants were not paid. For many months, retired teachers were not paid their gratuity and pension. Pensioners too were not paid. So the people were angry. The category of people I have mentioned are in the grassroots. A lot of them have a lot of dependents; they have school children whose school fees had not been paid; they have old parents whose medical bills they could not pay. So I think the civil servants, retirees and all of them preached against the Benue State Government. That was why everybody went headlong with the opposition. And that is why this time round, the APC has been able to get these high votes. But again, the same people who are rushing to the APC in Benue State are the same people who destroyed PDP; the same people. So the government of APC should be very careful; some of them are chameleons. The same people who destroyed Benue State through corruption are the same people who are now running
For the concluding part of this story and others, grab your copy of The Point from your nearest vendor