The newly turbaned Betara of Biu, in Borno State, Lt. Col. Bashir Aliyu (retd), has called on the Federal Government to probe former Vice-President Namadi Sambo over the abandoned Biu dam.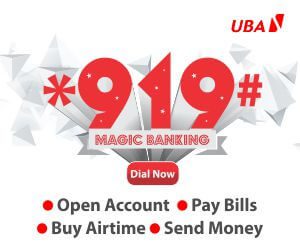 He alleged that after Sambo became the vice-president, he abandoned the project and took some pipes and other equipment to Zaria.
"We had to make noise in the media before some of the pipes were returned. We want to
know how much he was paid, because we learned that Borno State Government has paid its counterpart funding," he said.
He called on the President Muhammadu Buhari-led administration to investigate the former Kaduna governor to know how much he collected for the execution of the project, which he later abandoned.
According to him, the challenges in Biu is not insecurity alone but water problem, and if nothing is done, it will force the people to migrate to neighbouring states in search of water.
The monarch described the insurgency, which had ravaged most parts of the state, as a heavy blow on the Emirate, especially in view of the high turnout of unemployed youths in the area.
He said Biu, a commercial nerve centre in the North-East, and one of the largest towns in Borno State after Maiduguri, the state capital, had suffered neglect in terms of roads and water supply even with the existence of an abandoned multi-billion naira Biu Dam project.
He appealed to Government to resume work and complete the Biu Dam that was awarded to LeeFakino in 1979 and recently re-awarded to Nalado company, owned by
Sambo.