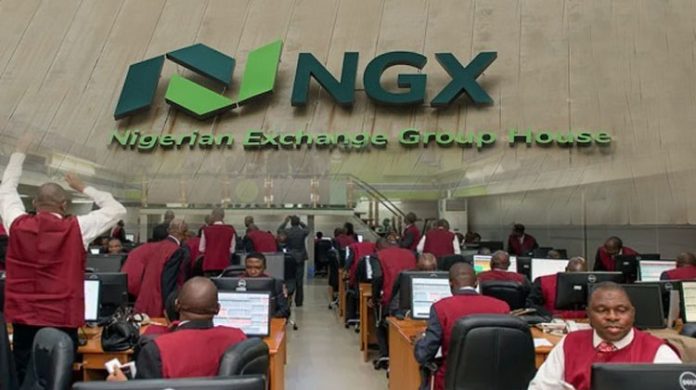 Naira loses strength by N2.33 on rising demand pressure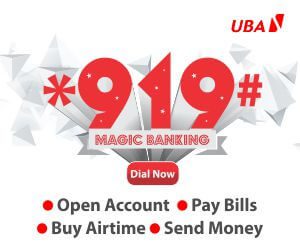 BY BAMIDELE FAMOOFO
Last week, the NGX closed on a bullish note from the prior week in just three sessions despite the increased profit-taking activities by investors.
Notably, there was appreciations in the prices of CAVERTON (+12%), AIRTELAFRI (+10%) RTBRRISCOE (+9%), INTBREW (+7%) and FBNH (+3%) in that order, prompting a N354.26 billion gains for investors plus increases in the All-Share Index and Market Capitalization by 1.28 percent.
Meanwhile the year to date return rose to 22.24 percent. Consequently, the performance of the sectorial gauges tracked ended bearish except for the NGX Oil and Gas Index which gained 0.02 percent week on week. On the flipside, there were declines in the NGX Banking (0.52%), trailed by NGX Insurance (1.89%) while the NGX Consumer Goods Index and NGX Industrial Index reported losses by 0.30 percent and 3.38 percent on a w/w comparison.
Elsewhere, bearish sentiments pervaded the level of trading activity during the week as total traded volume and value decreased by 38.68 percent and 27.48 percent w/w to 504.42 million units valued at N7.52 billion. Elsewhere, deals for the week under review closed at 12,393 from 20,643 in the prior week.
In this new week, it is expected that the market will trade in a mixed sentiment as its heads for a breather while investors continue their profit-taking activities ahead of the earning season. However, market Analysts continue to advise investors to trade on companies' stocks with sound fundamentals and a positive outlook.
In the Bond market, in the review week, investors were mostly neutral on maturities tracked in the secondary market as the value of FGN bonds traded remained flat for most of the maturities tracked.
Specifically, the 10-year, 16.29 percent FGN MAR 2027 instrument, the 15-year 12.50 percent FGN MAR 2035 and the 20-year 16.25 percent FGN APR 2037 debt instrument remained flat at N120.08, N100.35 and N124.70 respectively while their yield declined to 10.70% (from 10.72%) and flat at 12.44 percent and 12.53 percent respectively.
However, the 30-year 12.98 percent FGN MAR 2050 bond fell by N0.10 to N98.70 from N98.80, while its yields rose to 13.15 percent (from 13.14%).
Elsewhere, the value of FGN Eurobonds traded at the international capital market depreciated for all the maturities tracked on renewed bearish sentiment.
The 10-year, 6.375 percent JUL 12, 2023 bond, the 20-year, 7.69 percent FEB 23, 2038 paper and the 30-year, 7.62 percent NOV 28, 2047 debt lost USD 1.53 , USD 6.77 and USD 7.58 respectively; while their corresponding yields rose to 10.69 percent (from 8.93%), 15.35 percent (from 13.66%) and 14.95 percent (from 13.11%) respectively. In the new week, we expect the value of FGN Bonds to fall (and yields to rise) as investors scramble for short-term fixed income securities. Nevertheless, we expect investors to demand for Nigerian Eurobonds as yields appear attractive.
Also, in the just concluded week, the Naira depreciated by N2.33 (0.54%) against the dollar from last week's price of N428/USD to close the week at N430.33/USD at the I&E FX Window due to demand pressure by FX users. Also, Naira depreciated against the greenback at the Parallel market by N2 week on week to close at N619/USD from N617/USD in the prior week.
At the Interbank Foreign Exchange market, NGN/USD closed flat at N430.00/USD amid CBN's weekly injections of USD210 million: USD100 million was allocated to Wholesale Secondary Market Intervention Sales (SMIS), USD55 million was allocated to Small and Medium Scale Enterprises and USD55 million was sold for Invisibles. Meanwhile, the Naira/USD exchange rate rose for all the foreign exchange forward contracts.
Specifically, 1 month, 2 months, 3 months, 6 months and 12 months contracts gained 1.24 percent, 1.76 percent, 0.74 percent, 1.34 percent and 1.22 percent to close at N427.37/USD, N432.12/USD, N435.17/USD, N449.55/USD and N472.81/USD in that order.
Elsewhere, the Bonny light price declined by $4.22 to close the week at USD116.09 from USD120.31per barrel in the previous week.
In the new week, we expect the local currency to trade relatively calm against the greenback barring market distortions while the CBN continues its weekly FX market interventions.