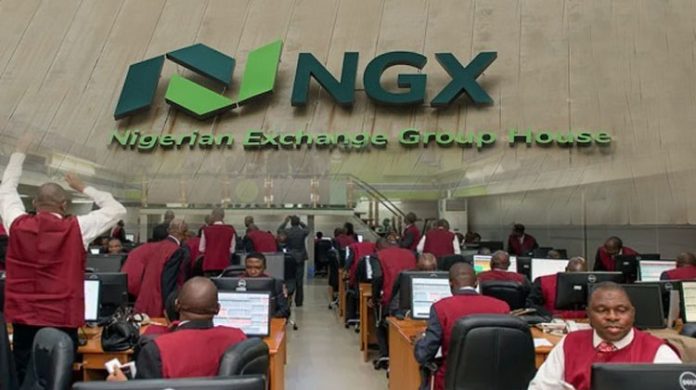 BY BAMIDELE FAMOOFO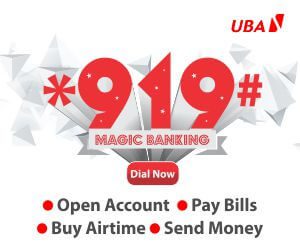 After two consecutive weeks of lacklustre performance, the equities market was upbeat as the benchmark Index inched upward by a marginal 0.63 percent week on week (w/w) driven by persistent bargain hunting activities in some of the fundamentally attractive stocks in reaction to the upbeat performance of Nigeria's economic output.
As a result, the NGX market capitalisation cleared higher by 0.63 percent w/w to N26.8 trillion last week from N26.63 trillion in the prior week to give investors N168.02 billion in profits from 3 out of 5 sessions while the market YTD return rose to 16.31 percent.
The positive performance in the just concluded week was buoyed by price appreciations in NEM (+31%), JAPAULGOLD (+17%), HONYFLOUR (+12%), STANBIC (+9%), and AIRTELAFRI (+7%).
Across the sectorial front, it was a tepid performance as four out of five indexes under purview lost safe the Insurance Index which saw overwhelming appreciation. Resultantly, the NGX Insurance (3.88%) was the lone gainer of the week due to gains in NEM and MBENEFITs.
On the other hand, the NGX Industrial Goods (-0.87%) led the laggards and closed the week negative while the NGX Consumer Goods (-1.73%), NGX Banking (-0.69%) and NGX Oil and Gas (-4.08%) Indexes recorded weekly losses from sell-offs.
Meanwhile, the level of trading activities in the week was upbeat as the total traded volume advanced 15.32 percent w/w to 914.44 million units while the total weekly traded value rose by 1.75 percent w/w to N12.08 billion and then the total deals for the week inched (6.88%) to 18,021 from 16,861 last week.
At the foreign exchange market, Nigeria's FX crisis continues to worsen, hampering economic activities and brewing bleak outlook for the currency as FX users continue to experience shortages within the market and forcing traders to reserve their greenback holdings for a future date as the CBN continue ignoring traders while it maintains its bi-weekly intervention in the market.
To this end, the Naira plunged further by (- 2.04% w/w) N14 to N700/USD from N686/USD at the parallel market as the misery continued for the Naira against the greenback due to supply shortage. In the same vein, at the I&E Window, there was a depreciation by (-0.3% w/w) N1.28 to close the week at N430.33 from N429.05/USD in the previous week.
Thus, most market participants maintained bids between N417/USD and N444/USD. At the Interbank Foreign Exchange market, NGN/USD closed flat at N430.00/USD amid CBN's weekly injections of USD 210 million where USD100 million was allocated to Wholesale Secondary Market Intervention Sales (SMIS), USD55 million was allocated to Small and Medium Scale Enterprises and USD55 million was sold for Invisibles.
In the meantime, the Naira/USD exchange rate traded in an appreciative mood as the Naira FX Forward Contracts gained strength across all tenors by 0.12 percent and 0.34 percent, 0.31 percent, 0.32 percent and 0.55 percent respectively to close the week's offering at N429.02/USD, N432.52/USD, N436.15/USD, N451.35/USD and N478.51/USD.
Elsewhere, the Bonny light crude price appreciated by $3.38 (+3.33%) w/w to close the week at USD104.95 per barrel from USD101.57 per barrel in the previous week.
This week, analysts expect the Naira to trade in a relatively calm manner across all segments barring any significant market distortions as the CBN continues its weekly FX market interventions.
In the just concluded week, CBN auctioned T-bills (worth N 295.52 billion) despite the absence of maturing T-bills in the primary market.
Specifically, the 364- day bill was issued at a higher rate as investors' bids were high. As a result, stop rates for 91-day bills, 182-day bills, and 364-day bills increased to 4.00% (from 3.50%), 5.00% (from 4.50%), and 8.50% (from 7.45%), respectively, as the CBN signaled its preference for higher rates in order to combat rising inflation.
NITTY for 1 month, 3 months, 6 months, and 12 months further increased to 8.23 percent (from 7.34%), 9.73 percent (from 8.65%), 10.62 percent (from 9.04%), and 8.81 percent (from 7.50%), respectively in tandem with the direction at the primary market.
Meanwhile, NIBOR moved in different directions across tenor buckets tracked amid a net inflow of N39.50 billion as CBN only partly filled investors' orders.
Activities in the OMO space were muted in the absence of matured bills. However, we observed that deposit money banks went for REPO transactions (N204.23 billion) to shore up financial liquidity even as they also queued to borrow from CBN (standing lending facility – N272.23 billion) more than they deposited (standing deposit facility – N4.15 billion).

Given the liquidity from borrowings and REPO, NIBOR for most tenor buckets crashed: Specifically, the NIBOR for the overnight rate and 6 month tenor buckets fell to 14.74% (down from 15.05%) and 11.64% (down from 13.15%), respectively.
However, 1 month and 3 month tenor buckets rose to 12.41% (from 12.40%) and 13.95 percent (from 9.82%), respectively.
In the new week, it is anticipated that the bearish money market action as financial sector liquidity may come under increased strain due to the limited maturing treasury and OMO bills.