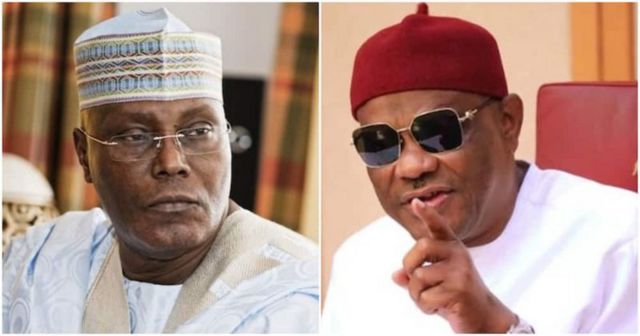 BY BRIGHT JACOB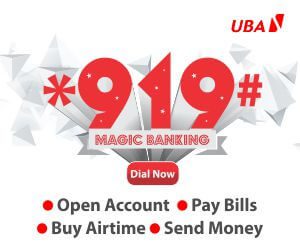 Whether Nigerians love to hate him or even hate to love him, Rivers State Governor, Nyesom Wike, will surely be remembered for being the outspoken governor who would not accept the People's Democratic Party's refusal to take notice of or acknowledge his importance in the party's quest to reclaim the seat of power in Abuja.
The PDP lost power to the All Progressives Congress in 2015. And come February 25, 2023, when the presidential election and other national assembly elections will be held, the main opposition will put to test its avowed determination to wrest power back from the ruling party.
Wike, the Rivers State Governor who graced the political space in Nigeria as well as the television screens of Nigerians for the greater part of 2022 with his brand of politics, described by keen political analysts as "forceful", has not left anyone in doubt about the huge responsibility he has to entrench fairness and equity in the PDP.
Wike had told Nigerians on multiple occasions that he joined the PDP in 1998 and has never defected to date. And also the party he vowed he would like to stick around with and address its problems.
Talking of "problems", analysts have also submitted that Wike's recent cantankerous relationship with the PDP's top echelon started after he "brutally" lost the right to be the party's flag bearer at the May 28, 2022, presidential primary election in Abuja.
In that contest, the Governor of Sokoto State, Aminu Tanbuwal, from the North West, had in a last-minute withdrawal, paved the way for former Vice President, Atiku Abubakar's victory, as delegates who hitherto should have voted for Tambuwal, queued behind Atiku, who went on to poll 371 votes from the 767 accredited delegates at the primary. Wike got 237 votes.
Wike, who said he would support any of the candidates who emerged winner in the primary during his address to the delegates before voting commenced, beat Atiku in states like Abia, Enugu and Oyo States. He also shared votes with Atiku in Benue State. The governors of these states would later play pivotal roles in Wike's fight with the PDP. For all they're worth, other notable figures, especially strategists of the former Vice President, further established a follow-up explanation why Wike's volte-face on the party was inevitable.
They held forth that the strongman of Rivers politics was miffed because the Vice Presidential candidate slot was not allotted to him, but to fellow Governor, Ifeanyi Okowa of Delta State.
"The choices that individuals make, whether they're governors or party members, are up to them. That's why it's a democracy. People make choices. But when you're in a political party, the choices you make must align with your party"
That rejection, the spin doctors insist, was the spur needed by Wike to make his first public outburst against the party in June last year after Okowa was unveiled. Consequently, without batting an eyelid, Wike pointed out what he felt was the PDP's lopsided distribution of its personnel in arguably the two most important hot seats in the party, the national chairmanship and presidential candidate positions.
Wike screamed blue murder and bashed the party for holding onto former senate president, Iyorchia Ayu, a Northerner, specifically from Nigeria's North Central region of Benue State, as its national chairman, after Atiku, from the North Eastern geopolitical zone, emerged as the party's standard-bearer.
Afterward, Wike, together with four other disgruntled governors from among the states he won during the PDP's presidential primary in Abuja, namely, Seyi Makinde, Sam Ortom, Okezie Ikpeazu, Ifeanyi Ugwuanyi of Oyo, Benue, Abia and Enugu States, respectively, contrived the Integrity Group, or better still, the G5, to press their demands home.
Now, seven months after hostilities between the G5 and the PDP commenced, the aggrieved governors have yet to regard the bone of contention in the dispute as water under the bridge. In fact, the situation has escalated since then, and the governors, according to Wike, would announce their preferred presidential candidate soon.
That much-awaited announcement would likely mark the culmination of months of fruitless negotiations and hide-and-seek between the parties, which Atiku said he met Wike five times over but no headway was recorded.
But while the man at the centre of the storm, Ayu, continues to ride out the storm and insists that he will complete his constitutionally-permitted term of four years before stepping down as chairman, deciding on a consensus presidential candidate could be daunting for the G5, and seems to have amplified the alleged conflict of interest between them.
While Makinde reportedly initially gave his support to the candidate of the APC, Bola Tinubu, citing ethnic affiliations, Samuel Ortom of Benue State had nice words to say about Peter Obi, the Labour Party candidate. Wike, on the other hand, had his tentacles latched onto both Obi and the New Nigeria People's Party candidate, Rabiu Kwankwanso. He walked his talk after he promised to provide logistics support for their campaigns.
During a rally in Oyo state on January 5, for the second-term gubernatorial bid of Makinde at Mapo Hall, Ibadan, the G5 members were present and draped in traditional attire, and Wike had, in the midst of chants of Atiku, told the crowd that Makinde would announce their preferred candidate to them.
Unfortunately, in that rally, where Atiku and Ayu were absent, Makinde failed to do so. However, when the PDP presidential campaign train roared into Oyo State last week Thursday, Atiku and other PDP stalwarts eulogized an absentee Makinde for a well-organised event. Interestingly, before that rally, there were talks about Makinde making an appearance at the rally ground and cracks in the ranks of the G5 members.

On the day the PDP presidential campaign rally stormed Oyo State, Ortom held a press conference in far away Makurdi, the Benue State capital, where he, yet again, accused Ayu of being arrogant, mischievous and acting with impunity. Ortom also said that supporters of the PDP should hold, not the G5, but Ayu and the national leadership of the PDP responsible if the party failed at the polls, as they (G5) had given enough time for reconciliation.
Media adviser to Atiku Abubakar, Paul Ibe, who was initially coy about giving any information about Wike's political future if the G5 went ahead to endorse a candidate other than Atiku, however, told The Point that the choice individuals make was up to them.
According to Ibe, democracy afforded people the opportunity to make choices, but the choices, in his view, must align with the political party they belong to. He also cautioned that choices have consequences.
Asked to share his thoughts on how the PDP would take the actions of the G5 if they eventually endorsed a candidate outside of the party, Ibe, who is also the spokesperson of the Atiku Media Office, said that it wasn't about the PDP but about the people who would take such action, as "they understand exactly what they are up to".
Ibe said, "The choices that individuals make, whether they're governors or party members, are up to them. That's why it's a democracy. People make choices. But when you're in a political party, the choices you make must align with your party. That is it.
"How far longer can they go with this? Well, it's up to them as individuals to make choices, but every choice we make as individuals and groups has consequences. So, the people in question understand exactly what they're up to. And it's not about the PDP. It's about them. Like I said, when you're in a political party, your choices and actions must align with that of the party," he said.
Asked whether an Atiku victory at the poll would translate to Wike and the G5's political demise, Ibe said Atiku was a democrat who practiced politics without bitterness. He likened Atiku's relationship with Wike to that of father and son and pointed out that it wasn't the desire of the Waziri Adamawa to see to the end of the G5.
"The Atiku Abubakar I have known, I have worked and interacted with for the last twelve years at very close range is a democrat, bar none. I don't think there's anyone like him. He is a man who practices politics without bitterness. He is such an open-minded individual who bears no grudges against anybody.
"The desire of every father is that their children would grow to surpass them and take over from where they must have left off. And not taking anything away from the G5. I mean they're astute politicians who still have a long way to go politically. It is not the interest or desire of Atiku Abubakar to see to their end…no," he said.
Asked to also comment on whether the PDP had failed in its efforts to resolve the political impasse within the party, Ibe said that 24 hours was "a very long time" in politics.
He also added that the windows of both parties for reconciliation were yet to be shut. It is not too late. 24 hours is such a very long time in politics (to do something). So, there's still a window…it has not been shut. And I believe it's from both sides. I speak for this side, and I believe they (G-5) have also said the same. Those that are doomsday, hoping and thinking that they're going to benefit from this would be disappointed, because, in the end, I believe they will resolve their differences," he pledged.
In addition, Ibe stated that the PDP would give members of the G5 who would be re-elected in various capacities into different offices the necessary support as they would still be PDP members who would implement the policies of the party. He further noted that it was "not a battle to finish" between the G5 and the PDP, and emphasized they only disagreed in principle and would resolve their differences.
On his part, the National Publicity Secretary of the PDP, Debo Ologunagba, said he doesn't answer questions with "if" after he was asked to share his feelings on the future of the G-5 if they eventually chose an outsider as their preferred presidential candidate.
In the defence of the party, Ologunagba said that the campaign rally recently held in Oyo state was proof the party was united.
He said the presence of "important and critical leaders" at the podium who campaigned for candidates of the PDP to be voted for "five-over-five", only meant the party was unified.
"I am not going to…you know I don't answer anything "if". You're asking me "if". I don't know what you mean by "if" because that "if" has not happened. We are a party that responds, we don't react. That (question) is a conjecture…you're saying "if".
Continuing, he said, "Look at what happened in Ibadan. Did you see a unified party in Ibadan, where the campaign was that all our candidates are to be voted for five over five? What happened in Ibadan shows clearly to the world the unity in the PDP and that everyone, every member, and every leader in Oyo state is unified.
"You need to get a true position of what happened in Ibadan, where important leaders, critical leaders….all of them were at the podium, including the chairman of the party in the state, speaking as a unified party. So, I don't answer "if". I don't cross the bridge until I get there, and that's the principle of our party," he said.
Ologunagba also said that the rally, which also had in attendance the leaders of all the South West students who openly endorsed Atiku, was a guarantee that Oyo State was "in the kitty".
Asked whether an Atiku triumph at the polls would be the demise of Wike politically, Ologunagba answered philosophically, saying the question was a rhetorical one, and he wouldn't play god with the future of others.
His words: "Again, you're asking me a rhetorical question. You are asking me to play god. Only God knows tomorrow and I don't see why that question will be relevant. Governor Wike is an important member of this party. He is a man who believes in democracy. He is a man conscious of his connection and the relationship between him and the party. He has declared severally that he is a party man, and it does not lie in the mouth of any man to say what the future of anyone would be. Not even you can speak about your own future, how much more the future of someone else," he said.
A socio-political commentator, Marvins Abhulimen, while dissecting some of the burning issues, said that it was up to Wike and the G5 to determine for themselves how far longer they'd go.
"It's up to them to determine how far longer they can go. Events have already overplayed their hands. There's very little they can do. In Rivers State, for instance, you cannot tell the people again where to go on that issue"
Abhulimen said that events had "already overplayed their hands", and that in the case of Wike, it would be difficult now to tell even his people in Rivers State to support Atiku.
Abhulimen, who disclosed that the elections would be "historical", was also of the opinion that it shouldn't be about Wike as a person, but about where the Nigerian people are going. He also faulted Nigerians for wanting to focus on Wike.
Still speaking, Abhulimen said that politicians like Wike and Atiku know how to take care of themselves, and also how to mend fences after the elections are over. He encouraged ordinary Nigerians not to fight themselves over politicians.
"It's up to them to determine how far longer they can go. Events have already overplayed their hands. There's very little they can do. In Rivers State, for instance, you cannot tell the people again where to go on that issue. Nobody knows what will happen, and this election is set up to be a historical election that's going to change a lot of dynamics.
"But basically, for Wike, I think it's all about Rivers State for him. He is no more interested in what happens at the centre. And that was why I said earlier that he had overplayed his hand. If he wanted to take a decision to back Atiku, he should have taken it earlier. Right now, if he backs Atiku, he will lose a great deal of support in his own state.
"It's not about Wike as a person. Right now, it's about the 2023 election and where the people are going. I think it's wrong for Nigerians to want to focus on Wike. Wike will be fine.
After all, when Atiku left PDP in 2014, he came back and got their presidential ticket back-to-back. So, what could Wike possibly do that would be his end?
"Once elections are over, politicians will mend fences. That's why we keep encouraging ordinary Nigerians that they don't fight over politicians. Today, Wike and Atiku seem to be daggers drawn, tomorrow they can resolve their differences and they don't need your permission to reconcile."
Abhulimen, who is a member of the OBI-dient movement, submitted that the PDP had failed as a party for allowing the issue between Wike and Atiku to linger, noting that it has shown further fundamental issues wrong with the PDP.
He noted that even though the governor of Benue State had in the past spoken up in favour of Obi, it would not easily translate to the G5 endorsing Obi.
He said the governors were equal and none could impose anything on the others. However, Abhulimen said if the G5 chose Obi, it would be good, as elections are all about numbers.
Wike has described the dissolution of the Ekiti State Executive Committee of the PDP by the Iyorchia Ayu-led National Working Committee of the party as an act of tyranny.
The governor said the dissolution would be challenged in court.
Wike, who dared the PDP National Chairman (Ayu) to suspend him or any of the G-5 governors, warned that the resort to despotism by the NWC would not do the PDP any good in the forthcoming general elections.
Wike stated this while speaking at the campaign flag-off rally by the State PDP Campaign Council in Bori, Khana Local Government Area on Saturday.
He stressed that the dissolution of the Ekiti State working committee would be challenged in court because there are still members of the PDP who believe in the rule of law and that the party should respect its constitution.
The governor stated, "Let me also use this opportunity to say to Iyorchia Ayu and his team; your dissolving Ekiti State Exco will not help you in any way.
"Your suspending people will not help you in any way. The battle line has been fully drawn. As I speak to you, we will do everything legally possible to challenge any decision we know is illegal."