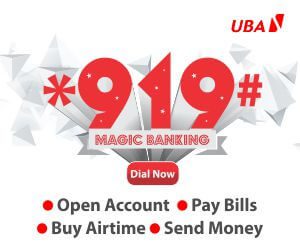 Broadnet Concept, in collaboration with Canon, is set to hold a three-day training and expository workshop in Ibadan, the Oyo State capital next week.
The global partners described the coming event as a rare opportunity which is up for grab for new and professional photographers, cinematographers, vloggers, content builders, skit makers and more.
The workshop, featuring giants such as Shollot Photography, Mofe Bamuyiwa, Kelechi Amodi-Obi, Unlimited LA, Clala Films, M12 Photography and Emmanuel Oyeleke, would hold at the Jogor Events Centre between 9am and 4pm, Tuesday, February 8 and Thursday, February 10.
The NPC Expo 2022, with the theme, 'Photo-Cinema in Transit
(The Future of Photo-Cinematography), would offer photo cinema and gadget experience to both aspiring and established photographers, cinematographers, company IT, church media and organizational personnel.
According to the organizers, day one of the workshop would feature theory and practical sessions on photography and cinematography, while day two would dwell more on theory, practical and Canon gadget marketing and experience.
Day three would include Photography Walk in the city of Ibadan, photo exhibition, networking, collaborations and insights into career opportunities.
There are exciting giveaways for lucky participants as some would go home with Canon cameras lights, flash, lenses and other Canon products.
Interested members of the public are to register now at www.NPCExpo.ng
Intending participants are expected to come with N20,000 or pay to Broadnet Multimedia concepts' Polaris Bank Account Number: 4091336876.