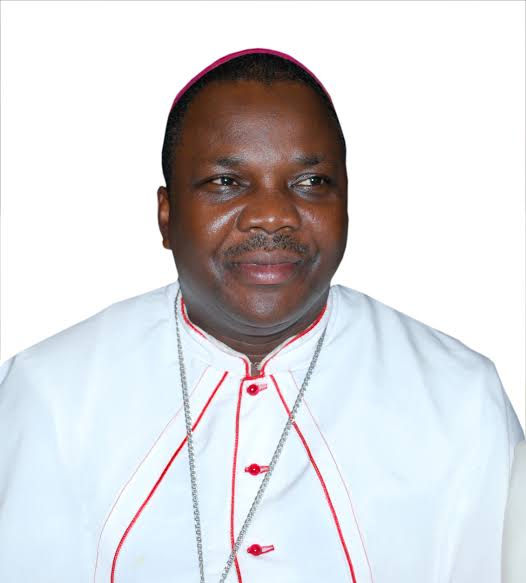 BY TIMOTHY AGBOR, OSOGBO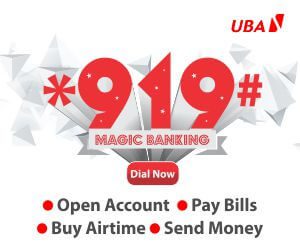 The Bishop, Catholic Diocese of Oyo, Emmanuel Badejo, has urged Nigerians to apply all their legitimate strengths and resources to snatch the country back from the threshold of total chaos.
According to the cleric, the 2023 general elections are opportunities for citizens to truthfully and courageously choose leaders who will pursue common good and not their selfish dreams.
If Nigerians could be truthful and diligent in their endeavours, have a change of heart and do good, Bishop Badejo declared that God will save Nigeria from complete ruins.
He made these remarks in his New Year Message titled: "2023: Be Truthful and Diligent: God Will Save Nigeria," a copy of which was made available to The Point on Monday.
The bishop bemoaned the inability of the Nigerian government to tackle insecurity and other challenges confronting the country. He called on Nigerians to get their PVCs and vote for leaders of integrity and track record during the forthcoming polls.
"Happy New Year, Nigeria! I congratulate all who have made it into the New Year. I mourn all those who did not make it especially due to the insecurity in our country. The New Year 2023 in view of what the previous year has been, calls Nigerians to diligence and a change of heart.
If we do not change our ways, then nothing is new in the year. We simply cannot continue with a country where crime is tolerated or even rewarded and valour and virtue are punished.
"How does one explain the platitude of the authorities in the face of the ongoing mayhem and bloodshed in Kaduna and Zamfara and elsewhere in the country? How does anyone justify the fact that arrested suspects of the St. Francis Catholic Church Owo in Ondo State mass murder have still not been fully identified or prosecuted? So many are the unattended and unresolved tragedies across the country.
"We, Nigerians, must apply all our legitimate strengths and resources to snatch our country back from the threshold of total chaos. 2023 must be that year of promise. We have another opportunity especially through the general elections to truthfully and courageously choose leaders who will pursue our common good and not their selfish dreams.
"So, secure your PVC and vote your own choice.
We must produce leaders with integrity and a good track record, who follow not the logic of the survival of the fittest, but the survival of the weakest, therefore, a nation where truth and justice will reign," he said.
The Church leader urged Nigerians to desist from listening to messages and visions of doom by some prophets.
He said, "There is nothing wrong with faith, religion and prayer which, thank God, we have among us in abundance. I simply urge Nigerians not to substitute prayer and religion for the opportunity to take Nigeria back from the grip of corruption, selfishness, criminality, and other evil practices. We must work and pray at the same time. After celebrating Christmas so prayerfully, it would really amount to unbelief to doubt that if we do our best, God will ensure Nigeria's recovery.
"However, I ask Nigerians to shun prophets of doom who around this time annually come up with hackneyed visions and messages of doom. Better to listen more to Jesus who says: "Do not be afraid, I am with you", "I am the way, the truth and the life."
The duty of true prophets is to admonish, and encourage God's people to live righteous lives, galvanise them to do their duties, to pray for the nation and not to predict doom and destruction without redemption.
"In nearby Ghana, security agencies have reportedly cautioned prophets of doom to desist from their trade this year. What a shame for security to be more disposed to giving hope than "men of God" are! Given that many Ghanaian prophets and pastors learnt from Nigerian "masters," maybe Nigeria should borrow a leaf from the Ghanaian authorities really. What use is prophetic declarations that do not eventually bring people nearer to God?"
While stressing that Nigeria will make it once citizens decide to live by the truth, the cleric asked the electorate to shun vote selling while politicians should also desist from buying votes.
He said, "let us resolve firmly not to buy or sell our votes. It is a crime before the State and a sin before God to buy or sell votes. Vote according to your conscience and experience.

Pray for God's direction in all you do and work in that direction. Shun evil and expose it wherever you can. Let us know that evil done to the neighbour, unattended to, might eventually consume me. God forbid that such happens.
"We must remember it has been proven many times over, that the power of the people will always be greater than the people in power, if the people would only use that power correctly. Let us remember that righteousness exalts a nation while sin destroys it (Prov. 14:34). "If my people who bear my name humble themselves, and pray and seek my presence and turn from their wicked ways, then I will listen from heaven and forgive their sins and restore their country" (2Chron. 7:14).
"The Lord is the earth and its fullness," says the psalmist. The earth does not belong to the devil, so God will always have the power to make things right if only we mend our ways and do things right. Yes, there is hope, have a New Year, happier than the last."