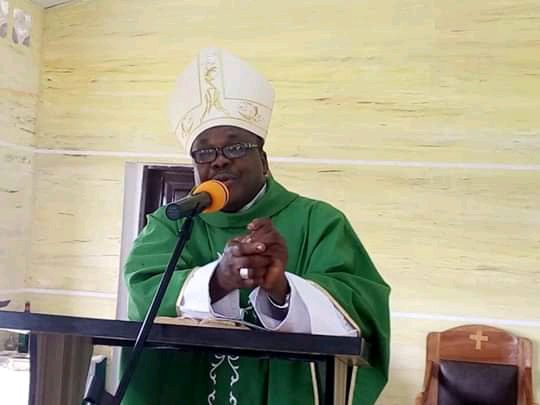 BY TIMOTHY AGBOR, OSOGBO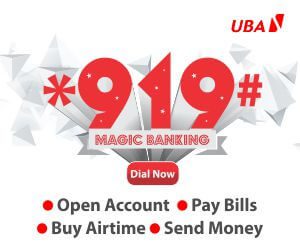 As the Catholic Church all over the globe marked 57th World Day of Social Communication on Sunday, journalists and other media enthusiasts have been urged to report truthfully and also promote family cohesion and harmony for a better Nigeria and world.
The Bishop, Catholic Diocese of Oyo, Most Rev Emmanuel Badejo gave this charge in his reflections entitled: "Secure the Future," a copy of which was made available to The Point on Sunday.
While disclosing the theme of this World Day of Social Communications as "Speaking with the Heart "The truth in love" (Eph 4:15)," Bishop Badejo described the family in Africa as "the nursery of all good virtues: truthfulness, charity, courage, compassion, and selflessness," adding that, "The family is also the formation workshop for our hearts and the first cradle of synodality."
He noted that communication is the most powerful gift God gave humanity and that parents and media stakeholders must ensure that children communicate to one another in love and in truth, adding that, "Pope Francis urges us to harmonize communication, one of the most powerful gifts which God gave to humanity, with the truth which liberates and to do so with love. It would be a most powerful gift if we do, for love conquers all and will endure as the greatest of all virtues."
According to the bishop, "This World Day of Social Communications, Sunday, May 21, 2023 is special. We celebrate it straight after the Solemnity of the Ascension when Jesus promised to give his disciples the Holy Spirit: "…you will receive the power of the Holy Spirit which will come on you and then you will be my witnesses…" (Acts 1:8). What a wonderful promise at a time it was most needed. Speaking the truth in love always requires the help of the Holy Spirit. All who engage with Communication, to be authentic and truthful must learn to invoke the Holy Spirit for assistance and strength in their work.
"Truth from the heart and love are inseparable for love compels us to be truthful (1Cor 13:13). This kind of communication which seeks to reconcile, to heal, to restore and to bring light is what families, the Church, and the world at large need today if we would eliminate the conflict, injustice, violence, and indifference destroying much of humanity today.
"Pope Francis however leaves us with no illusions. Speaking the truth in love will often come at a cost because we must do so to a world of appearances, disinformation, distortions, fake news and even falsehood. It might bring rejection, insults and even persecution but we must be reminded that this is all foreseen. Jesus said: "If the world hates you, you must realise that it hated me before you" (Jn 15:18). On this, Saint Peter gives a consoling message: "You see, there is merit if, in awareness of God, you put up with pains of undeserved punishment". (1Pet. 2:19)."
Identifying the family as major stakeholder in ensuring truthful and loving communication, Badejo said, "Despite numerous challenges of the present, we call on families to do more to create the "synodal" atmosphere where people especially the children and youth are groomed to listen to others more and to see through the eyes of others. It is within the family we begin to learn the language with which to communicate the truth in a non-threatening, charitable and peaceful way and thus help to develop mutual trust and harmony in the larger society. Today, I call on journalists and all who work with the media of communications to promote family cohesion and harmony even more so that the family can continue to provide the essential service for a better society and a better world."