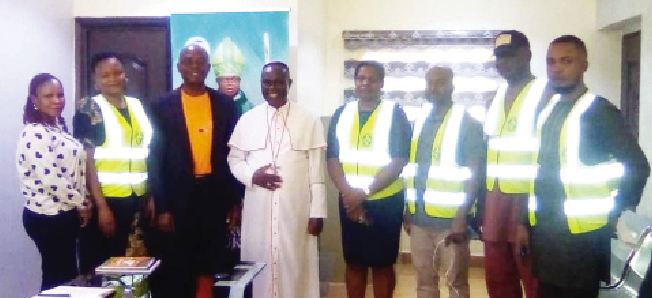 BY AGNES NWORIE, ABAKALIKI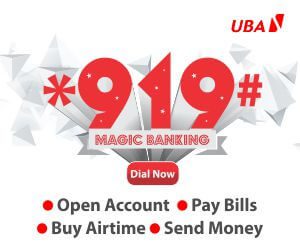 The Catholic Bishop of Abakaliki Diocese, Ebonyi State, Peter Nworie Chukwu, has bemoaned the growing spate of human rights abuse in the state and pledged the support of the church in tackling the menace.
While assuring the National Human Rights Commission in the state of the readiness of the church to collaborate with stakeholders on human rights protection, Chukwu urged the public to respect the dignity of fellow humans and desist from violating the rights of the people.
During a courtesy visit paid to his office at Mile 50, Abakaliki by the management of the NHRC, the bishop expressed concern over the current trend in the state in particular and Nigeria at large.
He said that with maximum collaboration by the Church and other stakeholders, the menace would be reduced.
Chukwu enjoined policy makers to evolve ideas that could cater for the good of all, adding that there should be equitable distribution of wealth in the land.
The bishop said, "I am very happy that you are in charge of human rights in the state because you understand the dignity of the human person and the laws. It is unfortunate that other countries take care of their less privileged persons but we Nigerians don't.
"During my vacation in the month of October in five European countries, I discovered that each community made provision for the displaced people from Ukraine and Russia irrespective of the fact that they are not their citizens. It is said that the society is as good as its weakest member, but the reverse is the case in Nigeria.
"Human rights protection is an area that needs a lot of work and I am happy that people like you have accepted to do it and are doing it well, consulting stakeholders in every strata of the society. I want to assure you that we are going to be partners in this area. We will also look inwards to ensure that we are not in any way guilty of human rights violations because of the tendency in human beings to show off strength from time to time.
"I assure you that we shall be good partners with your Commission to help our people through our organisation called Justice, Development and Peace Caritas Initiative. We are going to be willing collaborators with your Commission in this job of ensuring that the rights of our people, especially the less privileged, the internally displaced and the physically challenged, are protected.
"Maximum cooperation is the key. If you wish to address the priests of the diocese on this task of human rights protection, you are also welcome."
Earlier in his remarks, the State Coordinator of NHRC, Christopher Okorie, informed the cleric that they were in his office to seek his collaboration on measures to end human rights violations in the state.
Okorie, who gave insight on the Commission's mandate, sought collaboration towards ensuring its success.