Armed Bandits have launched an attack on miners, killing over 45 people and injuring many others at Gidan Ardo village in Maru Local Government Area of Zamfara State.
The bandits, suspected to be cattle rustlers, invaded the mining site at around 3:00 pm on Monday, demanding for gold and other precious stones from the miners.
A miner, Lawali Daraga, who narrowly escaped narrated that the bandits numbering about 50 cordoned off the area and ransacked the mines.
Daraga further narrated that the bandits later opened fire on the miners and killed more than 30 people, who were as at the time underground searching for gold.
"As I am talking to you now, our lives are in danger, as no security agents have been deployed to this area and we don't even have food and water to eat," he added.
He also urged Federal government to bring urgent proactive measures to the area to avert rampant killing of innocent citizens by unknown gunmen.
Last Sunday, suspected armed bandits had ambushed some traders on their way from Kanoma in Maru Local Government to Jangebe market in Talata-Mafara Local Government Area of Zamfara State, killing more than 10 traders and making away with their property worth millions of Naira.
The bandits, also in a clash with outlawed group known as Yansakai in
Anka Local Government Area, were reported to have killed more than seven persons while more than 40 others sustained gunshot injuries during the encounter.
When contacted, the Zamfara State Police Command Public Relations Officer, Shehu Muhammad, confirmed the incident.
Muhammad said record available to the command indicated that many people lost their lives during the attack.
He said the bandits did not take any property from the victims during the incident, stressing that already a special anti-terrorism squad in joint operations with soldiers had been deployed to the area to restore normalcy.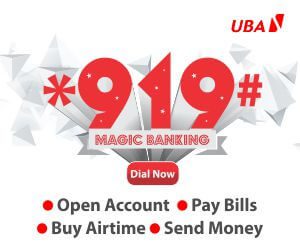 He pledged that the command would trail the culprits to their hideouts and arrest them for prosecution.