BY MAYOWA SAMUEL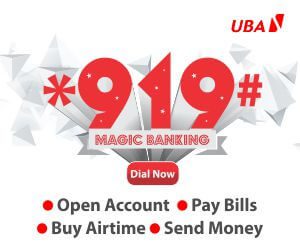 The Central Bank of Nigeria has denied reports that it directed Deposit Money Banks to stop the issuance of new naira notes to customers making over-the-counter withdrawals.
CBN Director of Corporate Communication, Osita Nwanisobi, who made the clarifications, said the directive to the banks to dispense new notes via Automated Teller Machines was to complement over-the-counter transactions and increase the circulation of the redesigned notes.
Dismissing the speculation over the inadequacy of the new notes in banks, Nwanisobi described reports that the banks did not have enough new notes for circulation as false.
He urged the general public to continue to use the old notes as they remain legal tender until the January 31 deadline.
He explained that the old notes are more prominent in banking halls because they are still in circulation and remain legal tender, stressing that banks have an adequate supply of the required quota of new notes at the moment.
He stated that "There is what we call moral suasion; we had a meeting with the banks and we all agreed that we can begin to put the new notes in the ATMs so that people would see and boost circulation.
"Yes, you can say it is a directive. We keep reviewing and my worry is by next week, when new notes are being paid across the counter, people would say they are flaunting.
"We had a meeting and we had moral suasion because people are complaining they are not seeing new notes. So, that also doesn't mean that banks cannot pay over the counter.
"The CBN is concerned about claims by Nigerians that they have not come in contact with new notes and we have directed the banks to ensure that they load their ATMs with new notes. This would ensure quick and wider circulation across Nigeria. I never said they shouldn't pay across the counter.
"As far as I am concerned, nothing suggests that it cannot be met. For us, the 31st of January remains the date when old notes would cease to be legal tender in Nigeria."