The Central Bank of Nigeria has reviewed the processes of accessing the N500 billion Export Stimulation Facility.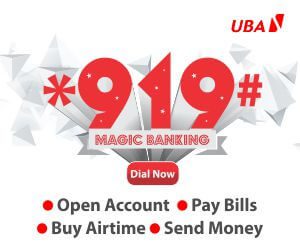 The apex bank, in partnership with the Nigerian Export-Import Bank, had introduced new guidelines that would increase funding support and stimulate investment in non-oil sector.
Acting Managing Director and Chief Executive Officer, NEXIM, Mr. Bashir M. Wali explained that applications to access the ESF from participating banks, NEXIM to CBN now have stipulated time frame. He said that the new drive would tackle lack of access to fund effectively.
The Director of Development Finance department, CBN, Dr. Mudashiru Olaitan, said the facilities were scripted against the backdrop of dwindling oil revenue and the need to reposition the non-oil sector for enhanced foreign exchange earnings.
Also, the NEXIM boss said that the forum offered opportunity to formally unveil and discuss the implementation modalities of the ESF and the N50 billion Export Rediscounting and Refinancing Facility.
The ERRF, by the new rule, has one year tenor, at six per cent interest rate, with a transaction limit of N2 billion to N5 billion, while ESF has a nine per cent interest rate and a maximum lending of N5 billion per single obligor, with a 10-year tenor.
"We expect that Nigerian export-oriented businesses will now seize the opportunity to expand and upscale their operations towards boosting the current low contribution of non-oil exports, which has remained at about five per cent over the years.
"We have also intensified collaborations with relevant institutions and stakeholders towards addressing other challenges like the problems of infrastructure, issues of packaging and labeling as well as improving access to market," he said.