BY FESTUS OKOROMADU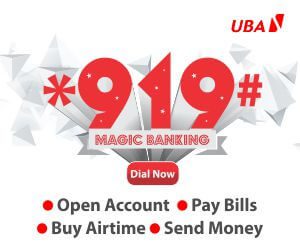 The Central Bank of Nigeria has said the redesigning of higher denomination of banknotes will have much benefits on the Nigerian economy, while urging a nationwide acceptance of the new notes for effective formulation and implementation of monetary policies.
The bank told traders at Wuse modern market in Abuja on Thursday that the redesigning will also enable it have more accurate data on money supply and monetary aggregates besides helping to control inflation, thereby making monetary policy more effective.
The CBN had lamented that hoarding the currency notes outside of the banking sector was a major contributor to Nigeria's surging inflation rate.
"The currency redesign would assist in the fight against corruption as the exercise would rein in the higher denomination used for corruption, and the movement of such funds from the banking system could be tracked easily," CBN Abuja Branch Controller, Michael Ogbu said at a sensitization programme on the new notes at the market.
Manager in the currency operations department of the bank, Awa Ndayako told the market population that the new currency notes have better features including enhanced security, greater durability and attractiveness than the old ones.
"Accept it, Use and Respect it as our national symbol," Mr Ogbu said, adding that "there is no limit to how much a customer can deposit between now and January 31, 2023, as the CBN has suspended bank charges."
The branch comptroller who was represented by Kareem Williams encouraged the public to explore other payment channels, such as eNaira, POS, electronic transfer, USSD, internet banking, and mobile money operators and agents, for their economic activities.
CBN advised members of the public to ensure that they deposit cash holdings in the redesigned denominations at their commercial banks before January 31, 2023 when the old banknotes will no longer be acceptable as legal tender.
CBN told the audience to quickly take their old currency notes to the nearest commercial banks and agent banks to them.
Ndayako explained some of the features of the new notes, telling them to ignore the fake stories that are being peddled over the new banknotes. She urged them to explore other electronic transfer channels to conduct financial transactions.
CBN encouraged Nigerians to be at liberty to approach their banks at any time with their complaints for resolution and/or clarifications.
In the instance that their bank are not able or willing to address the issues, the bank customers were asked to contact the consumer protection department of the CBN through a designated mail address for solution.