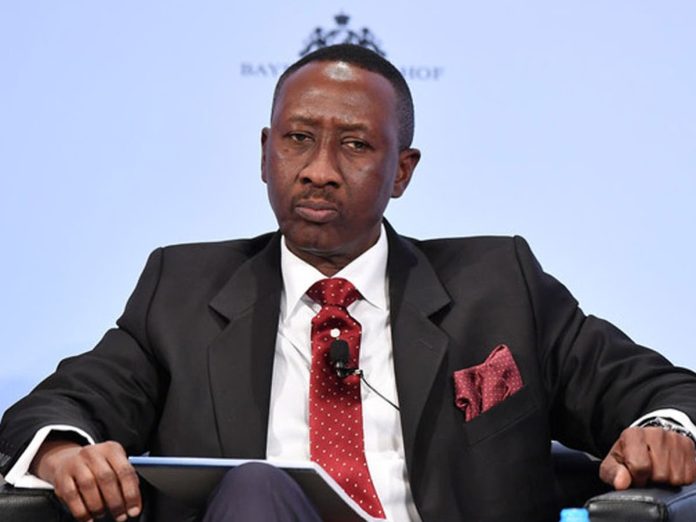 BY BENEDICT NWACHUKWU, ABUJA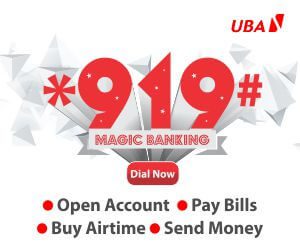 With mounting concern about the increasing spate of electoral violence ahead of the 2023 general election, President Muhammadu Buhari last week ordered security agencies to deal ruthlessly with political parties found to be sponsoring criminals and criminalities so as to make sure that the elections are held peacefully. President Buhari conveyed his directive to the security agencies through the National Security Adviser, Mohammed Monguno.
Speaking at an emergency meeting of the Inter Agency Consultative Committee on Electoral Security at the National Headquarters of the Independent National Electoral Commission, Abuja last Friday as a result of the twin attacks on INEC offices in Ogun and Osun states, Monguno warned that the security agencies will carry out the President's order to the letter.
In his words, "President Muhammadu Buhari has consistently maintained his stand to bequeath Nigerians a free, fair, transparent and credible election in 2023 and would not shift grounds. He has given directives through me to the security chiefs to ensure security and safety of the citizens through the elections to make sure nothing hinders the smooth and peaceful conduct of the polls.
"I want to assure (you) that the security agencies have been given clear cut instructions to preempt and deal ruthlessly with any form of criminals and criminalities out to hinder a peaceful conduct of elections.
Those people who have gangsters working for them, I want to send a very stern warning, regardless of the party or politician involved, including the party of the President, whoever has criminals working for them should call their people and advise them that it is no longer the same old music. They should call them to come under their control. Those bloodletting, blood thirsty and blood sucking criminals hiding in political parties and working for them are being tracked and they and your party will be dealt with ruthlessly."
Such was the vehemence with which the NSA delivered the president's order. Monguno further warned that the era of not acting on the instructions of the President is over adding, "The President has given us a strict directive which we must follow through to the letter. This is not the time to say one thing or the other stopped us from acting on the President's orders. We will act. Go and advise your people."
He said the emergency meeting was very important as there are issues that have surfaced adding that from his own statistics there has been 52 cases of electoral violence across the states just 90 days to the general election.
"It is important that we move swiftly to apprehend perpetrators, prosecute them as required by law and reinforce security around election officials and electoral infrastructure around the country"
In a similar fashion, the Independent National Electoral Commission condemned in strong terms, attacks on its offices and staff nationwide following last week's twin attacks on its offices in Ogun and Osun States.
Chairman of the Commission, Prof Mahmood Yakubu, while welcoming the National Security Adviser, Inspector General of Police, Usman Baba Alkali, representatives of various security agencies to the emergency security meeting, said, "Two developments this week necessitated this meeting. First, the simultaneous attacks on our Local Government Area offices in Abeokuta South in Ogun State and Ede South Local Government office in Osun State.
"The attack in Abeokuta South happened around 1.15am while that of Ede happened around 6.00am yesterday Thursday 10th November 2022. Our immediate conclusion is that they may not be isolated, but we leave this determination to the security agencies who are investigating the incidents. Secondly, the spate of attacks during electioneering campaigns by political parties is increasing rather than decreasing.
"While the damage in the attack in Ede South was minimal, that of Abeokuta South was extensive. Materials destroyed include 904 ballot boxes, 29 voting cubicles, 8 electric power generators, 57 election bags, 30 megaphones, 65,699 uncollected Permanent Voters' Cards (PVCs) and a host of other assorted items such as stamps and stamp pads. The Commission is taking urgent steps to repair the damage to the building and replace the facilities in the Ede South Local Government Area so that the office becomes functional again immediately.
"For Abeokuta South Local Government Area office, the destruction was total. Consequently, the Commission is relocating our staff to the old State office (also known as INEC Office Annex) in Oke-Ilewo area of Abeokuta. All activities involving the 15 Registration Areas (Wards) and 445 Polling Units in Abeokuta South Local Government Area will henceforth be coordinated from the new location in Oke-Ilewo.
"Similarly, the Resident Electoral Commissioner (REC) for Ogun State has been directed to compile the Voter Identification Numbers (VINs) of all the 65,699 Permanent Voters Cards (PVCs) lost in the attack from our database and submit the record for immediate reprint. We want to assure affected registered voters in Abeokuta South that no one will be disenfranchised as a result of this dastardly act."
The head of the electoral umpire, Yakubu, further said, "Turning to the spate of physical attacks during the ongoing political campaigns and rallies, the Commission has so far tracked 50 incidents across 21 States of the Federation and the Federal Capital Territory. These unhappy occurrences are coming just a little over one month into the election campaign which is scheduled to last for about five months from 28th September 2022 to 23rd February 2023 for national elections (Presidential and National Assembly) and from 12th October 2022 to 11th March 2023 for State elections (Governorship and Houses of Assembly). The Commission is worried that if no urgent and decisive steps are taken, the attacks will intensify as we approach the election date. As we all know, a peaceful campaign heralds a peaceful election. We need to take decisive steps to stem the ugly trend.
"As a body, the Inter-Agency Consultative Committee on Election Security (ICCES) brings together security, safety and other agencies responsible for securing the process and ensuring peaceful elections in Nigeria.
Understandably, Nigerians expect a decisive action from ICCES. It is important that we move swiftly to apprehend perpetrators, prosecute them as required by law and reinforce security around election officials and electoral infrastructure around the country." He submitted.
Unarguably, electoral activities everywhere in the world can only record success if all sectoral agencies play their role. Yakubu stated that the electoral umpire would do its best at all times and therefore, called on all other agencies to do theirs. "As we have stated on several occasions, election is a multi-stakeholder activity involving not just INEC and the security agencies. The political class plays, perhaps, the most critical role in ensuring peaceful elections. We must all rise to the occasion. Nigerians are watching us. The world is watching us. We must never disappoint them.

"The Commission wishes to reassure Nigerians that we remain committed to delivering credible elections in spite of the challenges. The attempt to sabotage or weaken our resolve will not deter us from conducting transparent elections in which only the votes cast by Nigerians on Election Day will determine winners of elections."
The arson which took place in Ogun and Osun INEC offices may not be unconnected with the several steps being taken allegedly by desperate politicians, who believe the only way they can realize their ambitions is by distracting the Commission and thus forcing the Chairman and his staff to lose focus.
As earlier revealed by the NSA who is Co-Chairman of ICCES, with less than 90 days to the Presidential and National Assembly elections, 52 cases of violence have been recorded, and perhaps, still counting.
Analysts say it becomes worrisome because the violence is being recorded in the states considered as strongholds of the top political parties. Attacks on opposition political parties in various states during campaign have spiked in recent times notwithstanding several pleadings and sometimes threats to make the perpetrators calm down and sheath their swords.
However, with the clear cut instructions from the President to the security agencies to deal ruthlessly with political miscreants, who are bent on derailing the process and worsen the already bad security situation of the country, Nigerians who are longing for a free, fair, transparent and credible elections in 2023 may have cause to go to bed with their eyes closed.
The Inspector General of Police, Usman Baba Alkali added credence to the above by also drawing the attention of his men across the country to the situation saying, "State Commissioners, DPOs are to protect INEC properties and its staff including every other persons in Nigeria before, during and after 2023 election".
On this, the IGP also charged security agents not to wait until politics becomes violent before doing the right thing even as he declared that lack of yet to be established Electoral Offences Tribunal is a handicap to their operation and prosecution.
Social commentator, Columba Nwahiri, commended the President for issuing such an order which he described as a possible antidote to the rising electoral violence across the length and breadth of the country. He said the President has by the orders proved his neutrality and desire to preside over globally acclaimed credible elections come 2023.
"I want to unequivocally thank President Muhammadu Buhari for giving the security agencies the order to deal ruthlessly with the politicians, parties and their thugs who are working tirelessly to cause havoc and derail the elections. This is what we expect of a President as Commander-in-Chief and with military background. He has clearly told the security agencies what to do. I do not doubt it since it came from the National Security Adviser and confirmed by the IGP. All we are waiting to see is putting it to action.
"Check the trend, it began with chasing away supporters and members of the Labour Party and disrupting their meeting in Enugu State, Ebonyi State took its turn by attacking a peaceful million man march of the party now it has snowballed to physical attacks on Presidential Candidate's campaign trains. PDP Presidential candidate, Atiku Abubakar's campaign trains have been attacked twice, in Kaduna and Borno states governed by APC. Are they mere coincidences? Some states have allegedly denied parties access to venues for their campaign. We still have three months until the elections and the situation is deteriorating, then this is a very bad signal that some states will kill those who do not support their party. It's very terrible."
Human Rights activist, Mahdi Shehu, described the attacks as a high level of irresponsibility. He said those who are behind it are political cowards who have realised that the INEC Chairman has maintained his stance on conducting free, fair, transparent and credible elections and the innovations he has introduced has further confirmed his preparedness to do that for Nigeria and Nigerians.
"Attack on the campaign train of any candidate is the height of stupidity and irresponsibility. Governors of the states where this condemnable act has happened should bury their heads in shame. They have proved that they cannot win an election. They have been stealing people's mandate and now that there is no room for such, they want to evolve a method of destabilizing the process. But I want to say, if the INEC Chairman remains resolute to his promises to conduct free, fair, transparent and credible elections, the introduction of BVAS and IReV has buried election malpractices and that is why these politicians who cannot boast of single support from their people want to cause confusion."
To Sylva Emeka, a lawyer and political analyst, what happened in Ogun and Osun is a clarion call for vigilance.
"We can't sweep what happened in Ogun and Osun States under the carpet. I'm happy our President has given a definitive instruction. It's now in the hands of the security agencies to carry out the orders. They began by attacking campaign trains of opposition parties, now they have taken it to the next level by bringing in arson. If this is not curtailed at this stage, they will behead voters they believe will not vote for their candidates. So, the earlier this is nipped at the bud the better for us as a country."
"The people sponsoring these attacks are the same people who moved to remove the INEC Chairman some weeks ago. They are the people who secretly went to Court to stop the use of BVAS and IReV"
Emeka corroborated Shehu, saying only cowards who have lost the election before casting of votes indulge in such a nefarious act of either attacking opponents' campaign train or setting offices of INEC ablaze.
"In fact, Professor Yakubu has dealt with these politicians who have nothing to offer other than rigging and snatching ballot boxes. This time around, there are no ballot boxes to snatch. If they like to let them carry the whole ballot boxes, it will make no difference since the introduction of BVAS and IReV have changed the game. One important aspect to curtail is the buying of votes. This area needs the prosecution powers given to INEC to effectively handle it. That is the only hope these politicians who are using their thugs to cause havoc and do mayhem are holding to tenaciously. By and large, INEC under Professor Yakubu has taken our election to an enviable height because of what we saw in Anambra, Ekiti and Osun States of cycle elections.
"The people sponsoring these attacks are the same people who moved to remove the INEC Chairman some weeks ago. They are the people who secretly went to Court to stop the use of BVAS and IReV. Just last week they sponsored some of you, I mean the press to peddle fake news that INEC will not transmit election results through its IReV. We are expecting more but it's good Mr. President has shown his commitment to support INEC to conduct free, fair, transparent and credible elections with the orders he gave to the security agencies. Let's watch and see how it pans out," he said.
At the heels of the arson that destroyed the INEC offices and sensitive materials in Abeokuta South Local Government Area of Ogun state and Ede South Local Government Area of Osun State, fake news on INEC abandoning of Electronic Transmission of Results took the centre stage. This prompted a rebuttal from the Commission.
National Commissioner and Chairman, Information and Voter Education Committee, Festus Okoye, in a press release refuting the fake news stated that "Our attention has been drawn to reports in a section of the media of alleged plans by the Commission to rig the 2023 General Election by abandoning the direct and real-time electronic upload of polling unit results to the INEC Result Viewing (IReV) portal by the Registration Area Technical Support Staff (RATECHSS).
"The claim is patently false. The Commission has repeatedly reassured Nigerians that it will transmit results directly from the polling units as we witnessed in Ekiti and Osun State Governorship elections and 103 more constituencies where off-cycle Governorship/FCT Area Council elections and bye-elections were held since August 2020. The results can still be viewed on the portal.
"The IReV is one of the innovations introduced by the Commission to ensure the integrity and credibility of election results in Nigeria. It is therefore inconceivable that the Commission will turn around and undermine its own innovations.
"The public is advised to ignore the reports. The Bimodal Voter Accreditation System (BVAS) and IReV have come to stay for voter accreditation and uploading of polling unit results in real-time in Nigeria."
With President Buhari echoing his preparedness nearly all the time to ensure a free, fair and credible election in 2023, it is hoped that his last week order to security agencies would be followed up as promised by the NSA to the letter and thus prove to the global community that 2015 seamless transition from one president to the other was not after all, a fluke.