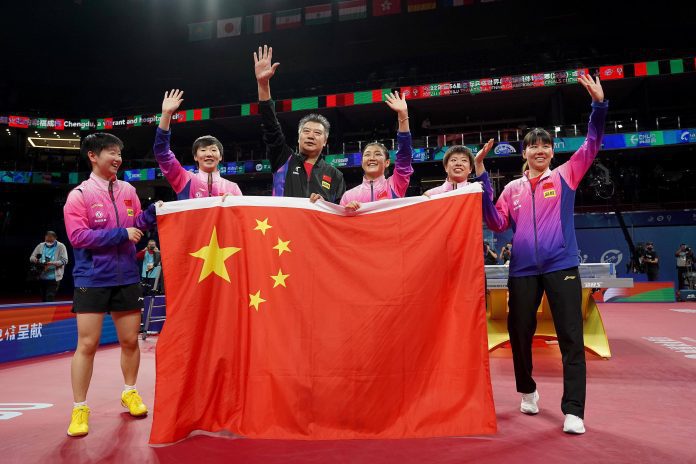 China has defeated Japan 3-0 to become Women's Teams World champions and win the Corbillon Cup at the 2022 ITTF World Team Table Tennis Championships Finals Chengdu presented by China Telecom.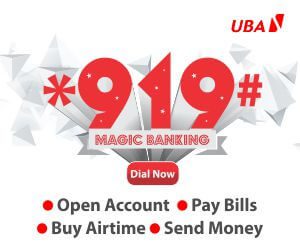 Boasting a lineup in the final that contained the Top 3 players in the world, Team China came to the event as the top seed and proved their status with a dominant display in front of a host of excited fans inside Chengdu High-Tech Sports Center.
"I am very happy about winning the trophy today here in China. I would like to say thank you to all my fans and my teammates. I would like to thank all of you for your long term support to table tennis in China; you are our source of inspiration. We are going to celebrate with the national flag of China," says Sun Yingsha.
The win marks the fifth consecutive time China have won the championships, making for their 22nd title in total.
Chen Meng set the course for Team China, winning the opening encounter. She defeated Miyuu Kihara 3-0 (11-6, 11-8, 11-8). It looked like one way traffic from the get-go, however the Japanese 18-year-old was able to extract a timeout from Team China deep in the third after making a run of points. But the break in play had the desired effect and Meng took the game and the match, ultimately setting the tone for the tie.
Next to the table was the biggest test for China as Japan's star player and World No.6 Mima Ito was put to the task of getting her team back in to the match. The role of dealing with Ito fell to Wang Manyu.
Wang Manyu and Mima Ito put on a show with three of the games decided by just two points. It was gruelling encounter for both players, leading to Wang dropping her first game in Chengdu. The crucial moment came as Team China saved a game point in the third, with Ito leading 10-9. Wang however didn't haver and successfully closed the game out in deuce. It was the last sight of a potential game Ito would have as Wang hit the accelerator and went on a tear in the fourth game and shut out her opponent 3-1 (11-9, 9-11, 12-10, 11-5).
It came down to Sun Yingsha to close out the match and she shouldered the responsibility like a veteran despite it being her debut in a World Team Championships Finals. Sun defeated Miyu Nagasaki in straight games (11-7, 11-7, 11-8), sending Team China to the top of the podium, with their hands on the Corbillon Cup.