The Archbishop of the Anglican Archdiocese of Jos, Plateau State, Benjamin Kwashi, has bemoaned the failure of Christian politicians in the country to speak up against the various vices and ills plaguing the Nigerian society.
Archbishop Kwashi said that lack of courage, integrity and vision for going into politics were responsible for the "irrelevance of Christian politicians in the country's national politics."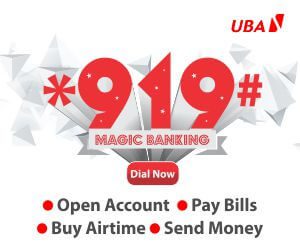 He added that Christian politicians required the courage and integrity to effectively challenge the evils bedeviling the country. The cleric, therefore, tasked Christian political
office holders to demonstrate courage and integrity by speaking against societal ills or quit office.
He warned that Christian politicians, who failed to exercise courage, integrity and skill in the execution of their mandates, risked disgrace. Archbishop Kwashi, who was chairman of the Christian Association of Nigeria, told The Point in Abuja that, "Nigeria has suffered very serious consequences of leadership failure at various levels."
Citing an instance, he said, "In March 1987, 100 churches, together with several Christian properties and businesses, were destroyed within 72 hours; no police or security showed
face. I was the CAN chairman at that time. What bothered me was that throughout this period, the voice of Christian Northern politicians was hardly heard.
"A Christian politician appealed to me to talk, but I said to him, 'Why do you want me to talk, when you have been elected as a voice of the people? It is your task as a politician to tell them to stop killing human beings, irrespective of whether they are Christians
or Muslims'." Speaking on the implication of silence in the face of the current security challenges, the Archbishop said, "What began like a joke in 1987 has become a serious
threat to both Christians and Muslims; adherents of both religions are now faced with destruction. Primarily, destruction is targeted against Christians, but the dangers
are also facing mosques and Muslim communities. If this is not arrested, it will damage
this country beyond repair.
What began like a camouflage of religion, is now absolute criminality againstthe country, it is no longer a religious issue. "Issue of passing Sharia law in a multi-religious nation like Nigeria is very consequential, yet we are yet to hear the voice of Northern Christian politicians on this issue. In order to face and overcome these challenges, Christian politicians need courage and integrity to speak up."