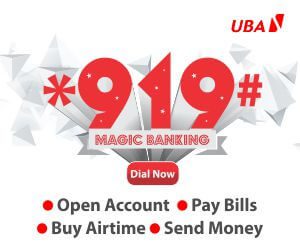 BY TIMOTHY AGBOR, OSOGBO
Some Christians on Sunday stormed the streets of Osogbo, capital of Osun State in protest against the killing of an undergraduate of Shehu Shagari College of Education, Sokoto, Deborah Samuel by some religious extremists.
The demonstrators, most of whom are members of the Redeemed Christian Church of God, RCCG, Liberation Cathedral, Osogbo on Sunday, condemned the jungle justice meted out on the female Christian student by some of her classmates over allegations of blasphemy.
The Christians who thronged the church premises located around Adejumo Street, Osogbo, called on governments and other concerned authorities to work towards averting the reoccurrence of such heart-touching incidents in the future.
They sought religious tolerance from all and sundry saying "no one should kill in the name of God."
Armed with the placards with various inscriptions such as, "Let's be our brother's keepers", "Let's live together in peace", "No killing in the name of God", "God is Watching", among others, the Christians prayed God to touch the hearts of Nigerians and grant everyone spirit of tolerance.
In an interview, Pastor Felix Afe Jonson, Pastor in charge of Province 10 of the Church, said they staged a peaceful protest to let the whole world know that they did not support the gruesome murder of the innocent girl.
The cleric said, "We came out in large numbers to let the people know that we are against the jungle justice meted out on the innocent lady. We vehemently condemned blood-shedding and all manners of killings in Nigeria in the name of defending God. We must be our brother's keepers and learn how to tolerate each other for the interest of peace and unity.
"No religion promotes violence, all religion preaches peace and as such, we must demonstrate that peace and love for one another.
"We were asked to do a peaceful protest to let everybody know that we are not in support of the murdering of that young girl in Sokoto State and also we are not in support of blood-shedding and all forms of killings in Nigeria.
"Everybody should just keep to his or her own religious practice. Christians should not dabble in Islamic affairs and neither should Muslims dabble in Christian affairs since we are all pursuing the same goal which is nothing but peace.
Religion is actually to guide us for good governance.
"Religion is to guide us for good governance and if we don't behave as good leaders, that means we are not religiously empowered," he stated.