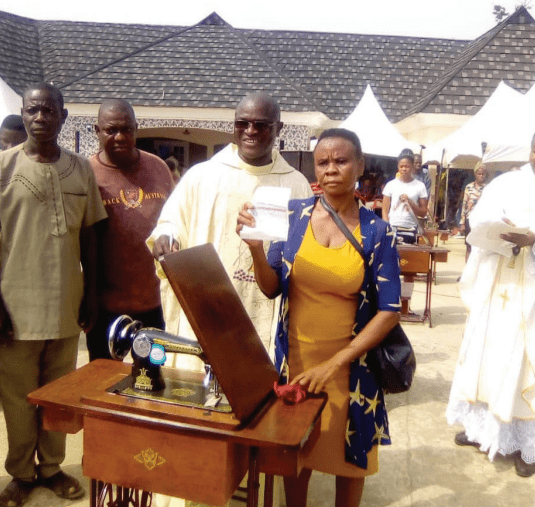 BY AGNES NWORIE, ABAKALIKI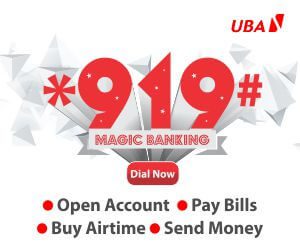 A Catholic priest, Rev Fr Peter Omogo, has distributed dozens of sewing machines and motorcycles to some indigent rural dwellers. Other beneficiaries of the empowerment programme included Omogo's colleagues who are priests in rural communities. He provided them with motorcycles to ease their movement around while spreading gospel and making impacts.
Omogo, the Chief Executive Officer of a non-governmental organisation, Samuel Omogo Foundation, said he expected that the initiative would make the needy self reliant and also contribute positively to the growth of their immediate environment.
He dolled out 25 brand new sewing machines, 15 motorcycles and a car to beneficiaries without discrimination of clans, religion, sex or race. The initiative was executed at the 2023 edition of the yearly empowerment ceremony held at Omogo's hometown in Ikpomkpuma Umuoguduoshia community in Ohaukwu Local Government Area of Ebonyi State.
The cleric put smiles on the faces of 25 tailors who learnt the skill but were not able to buy sewing machines by giving them brand new sewing machines. The car and 15 motorcycles were given to some members of the Catholic Church and priests serving at the hinterlands to ensure their prompt response to pastoral calls irrespective of seasons and terrains.
He encouraged the beneficiaries to replicate the kind gesture towards others by impacting their skills free of charge. Omogo further disclosed that his gifts to the people was in fulfilment of one of his life's goals of touching lives positively and that the items were part of gifts from his friends, because. "Samuel Omogo foundation came out of necessity when my brother died several years ago. I have wonderful friends in the United States of America and they are really passionate about touching lives.
They have been helping me and the foundation has grown. Our major areas of focus are provision of water via drilling of boreholes, educational materials and medical outreach. "In 2022, we drilled 43 borehole water wells in various communities in Ebonyi State free of charge to reduce prevalence rate of water borne diseases and that brought the number of boreholes drilled by the foundation since inception to 528," he said.
One of the beneficiaries, an undergraduate of Alex Ekwueme Federal University, Ominyi Jeremiah, whose joy knew no bounds, thanked the benefactor and said the sewing machine would make him self reliant and an employer of labour.