By SEGUN AYINDE, ABEOKUTA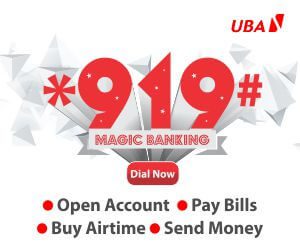 A housewife, Dupe Odetola, has told a Customary Court sitting in Agbeloba, Abeokuta, Ogun State, how her husband, Sunday Odetola, stopped sleeping with her on the spiritual advice of a cleric who told him that he would die if he had sex with her.
The woman explained to the court in a suit numbered: IK/176/2019 that her husband had been avoiding any intimate relationship with her since the day a cleric delivered a message to her husband that if he slept with her he would die, adding that he had since been avoiding sharing their matrimonial bed with her.
The mother of one, who also alleged that her husband had not been taking care of her and the only child she has for him, said that she no longer enjoyed her marriage since the cleric gave the vision to her husband.
She said that her husband suddenly became a changed person after the vision told him by the cleric, but pleaded with the court not to dissolve their marriage.
The housewife added that she reported the case to his family members and friends as well as her own family, but efforts to resolve the issue proved abortive.
She said, "Ever since a cleric delivered a message to him that if he slept with me he would die, that was when he began to avoid me in the house and no longer loves or take care of me.
"I don't want the court to dissolve our marriage because I still love my husband and I want something to be done about that cleric's vision, because I know it is not a true vision."
In his response, her husband, told the court that he and his wife stopped having sex before the cleric gave him the vision to stop having intimate relationship with her.
Sunday, however, said that his wife was too troublesome and that he was no longer interested in the marriage.
He, therefore, urged the court to dissolve their marriage on the grounds of frequent fighting, lack of love, provocation, no rest of mind and threat to his life.
He said, "My wife is too troublesome and she always fights with neighbours on the street. She had stopped sleeping with me even before I heard the vision from the man of God.
"I am no longer interested in this marriage and I want the court to dissolve our marriage."
The President of the court, Chief J.A.O Shofolahan, however, adjourned the case for further
hearing.