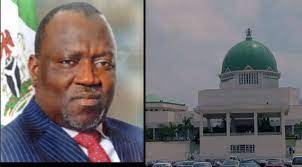 The outgoing Clerk to the National Assembly, Amos Ojo, has reportedly withdrawn his letter of request to the National Assembly Service Commission to enable him stay put in office while on his pre-retirement leave.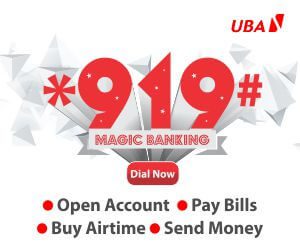 It was reliably gathered that Ojo approached the Chairman of the Commission on Friday to withdraw his letter of request.
The development has paved the way for the Commission to issue out a letter of appointment to an acting CNA who will succeed Ojo.
Sources quoted Ojo to have said that the issue of his staying put in office to observe his pre-retirement leave had generated unnecessary media attention and public outcry.
Consequent upon his resolve not to push further to stay put in office, he was said to have opted to withdraw his letter and proceed on his pre-retirement leave, effective November 14, 2022.
There had been allegation of a deliberate plot by Ojo to stay put in office beyond November 14, 2022 when he is scheduled to formally proceed on his three-month pre-retirement leave on that date.
Sources close to the development hinted that Ojo, on Thursday, (10/11/22), officially wrote to the National Assembly Service Commission, requesting not to comply with the service rule that requires him to proceed on three-month pre-retirement preparatory to his retirement from service.
At its meeting on Wednesday (09/11/22), the commission deliberated on the issue of a possible successor to Ojo, but could not conclusively deal with the matter because of the insistence of the outgoing CNA to spend his pre-retirement leave (while) in office.
It was learnt that the commissioners were divided as to whether Ojo should proceed on his pre-retirement leave or not.
The meeting became stormy and with tempers rising between the factions of those in support and those against Ojo's move to stay back in office.
However, most of the commissioners, as learnt, were not happy with the stance of the Commission's chairman, Ahmed Kadi Amshi, who seems to support the idea of Ojo's stay in office while on his pre-retirement leave.
Some staff members have expressed disappointment at the commission for pandering to the consummation or otherwise of Ojo's pre-retirement leave which they perceive to be a non-issue.
They see the Commission as the final authority on the matter and expect it to take decisions that are guided by the service rules and precedents.
It was learnt that they had quietly warned that if the commission failed to issue Ojo's successor with his letter of appointment between Friday and Sunday (November 13), the implications might be dire for the service and succession in National Assembly's topmost echelon.
The commission chairman, they said, should not be biased, even as they advised him to steer clear of politics and favoritism.
A source in the National Assembly said: "the NASC chairman should be seen as a leader that can be depended and relied upon in solving matters such as this without furore."
Stakeholders had also said that what was happening was strange and giving room for suspicion.
"On no ground should it be that an incumbent clerk to the national assembly is to proceed on his pre-retirement leave, on Monday, November 14, 2022 and the Commission had yet to issue a letter, as of Thursday, November 10, appointing his successor," one of them stated.

He added: "This is embarrassing and does no credit to the National Assembly Service Commission.
"A stitch in time saves nine. The NASC has been advised to do what is honourable and noble by issuing the successor to Architect Amos Ojo with his letter while Architect Amos Ojo should be made to immediately proceed on his pre-retirement leave by the 14th of November, 2022, which is next Monday."
Staff members and stakeholders were reportedly worried over Ojo's notoriety for disobeying laid-down civil service rules and regulations.
They were also worried about the kind of impression and legacy he's leaving behind for posterity in the administration of the National Assembly.
They, however, called on Ojo, to do the needful by immediately proceeding on his three-month pre-retirement leave.
The Point recalls that the Speaker of the House of Representatives, Femi Gbajabiamila, had reportedly weighed into the matter.
The Speaker, as learnt, had reprimanded Ojo for deliberately trying to cause a subversion of the rule and had ordered him to take steps to seamlessly bow out of service.
The speaker's intervention, according to an insider, was at the instance of Ojo himself consequent upon the resistance by National Assembly Service commissioners from the South West to support his plan to circumvent compliance with Service rule on obligatory three-month pre-retirement leave.
The Speaker, who is from the South West zone, had reportedly invited the commissioners to hear them out on the CNA matter, consequent upon which it became clear to the Speaker that Ojo was trying to overreach the service.