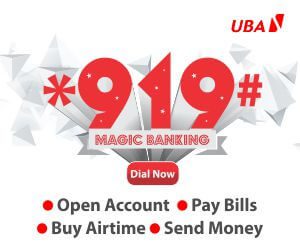 BY AGNES NWORIE, ABAKALIKI
The Commissioner for Justice in Ebonyi State, Cletus Ofoke, has vindicated a 41-year-old suspected arsonist, Innocent Ofoke, ordering that he should be set free by an Abakaliki Magistrate's Court where he is standing trial.
Ofoke, who was accused of conspiracy, arson, malicious damage, threat to life and assault, was discharged and acquitted in line with the provision of Section 167(1) of Ebonyi State Administration of Criminal Justice Law, 2019.
He and others at large were accused of setting fire on the building of a man, damaging his tubers of yam and assaulting another occupant of the residence.
The charge brought against the defendant partly read that "Innocent Ofoke and others now at large, on February 7, 2021, at Ndinkwuda Igbeagu village in Ebonyi State, did conspire among yourselves to commit felony to wit: willfully and unlawfully setting fire on the house of one Nwadum Oketa, damaging yam ban and tubers of yam valued at N85, 000 and assaulting one Mbam Nwofoke."
But, the Commissioner for Justice in the state, in a letter dated March 3, 2022, addressed to Magistrate Linda Ogodo, ordered that the accused person be discharged and acquitted.
The Commissioner held that the record of the proof of evidence in the suit did not disclose sufficient grounds to sustain the eight-count-charge suit.
He, therefore, ordered the defendant's discharge and acquittal.
The letter addressed to Ogodo read, "In pursuant to Section 167(1) of the Ebonyi State Administration of Criminal Justice Law 2019, I hereby inform you that the record of the proofs of evidence does not, in my opinion, disclose sufficient evidence to sustain charges of arson, malicious damage, conspiracy to commit felony, threat to life and assault contrary to sections 516A(a) ,443(a), 517(a),86(2) and 351 of the Criminal Code, Cap 33, Volume 1 of Ebonyi State of Nigeria, 2009 or any other offence against the defendant namely, Innocent Ofoke.
"You are, therefore, requested to kindly summon the defendant, namely Innocent Ofoke, and have him discharged."
The state acting Director of Public Prosecution, Nteoma Fidelis, who stood for the defendant, thanked the Commissioner for meticulously handling the case.