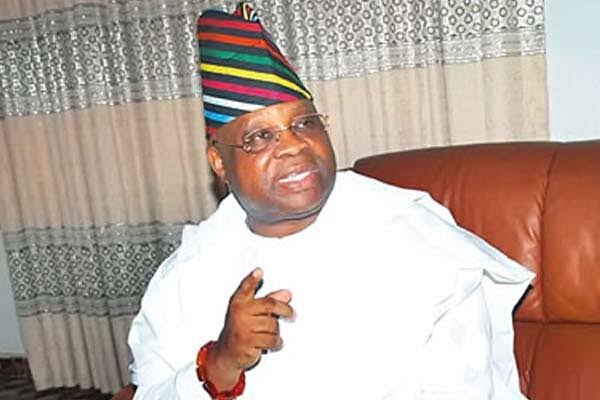 BY TIMOTHY AGBOR, OSOGBO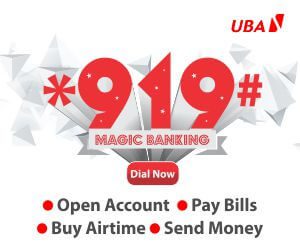 The Osun State chapter of the All Progressives Congress has lashed out at the state governor, Ademola Adeleke over his allotment of commissioners to ministries, saying the governor embarrassed himself by allegedly putting square pegs in round holes.
Adeleke had sworn in his commissioners on Wednesday in Osogbo as a lawyer heads the Ministry of Health.
Lawyers were also assigned to man the ministries of Information and Education as commissioners.
The governor also announced himself as the Commissioner for Works and his deputy, Commissioner for Sports and Special Needs.
The APC chairman, Tajudeen Lawal, in a statement issued by the party's Director of Media and Information, Kola Olabisi, in Osogbo on Thursday, lambasted Adeleke for referring to a commissioner as "Minister" while announcing the names and portfolios of the cabinet members.
Lawal observed that, "The assignment of the commissioners to different ministries was as disastrous as it was disheartening as it showed clear cases of putting some square pegs in the round holes which would result to an imminent monumental catastrophy."
"What could have informed Governor Adeleke to have appointed himself the Commissioner for Works if not greed and unwillingness for accountability and probity in the office?
"We all know who the real unveiled Commissioner for Works is. It is the fear of what would be the reactions of the members of the public that prevented him from mentioning her name.
"Is it not on record that the unnamed Commissioner for Works has been treating the government files in the company of the governor's chaperon in her Ede country home since the inception of this administration while the governor is only invited and shown where he would append his signature without having the knowledge of the contents of the files?
"The reason for Adeleke for appointing the Deputy Governor to also be in charge of the Ministry of Sports and Social Needs is also not fathomable when it is not that there is dearth of qualified persons who worked for the success of the party at the polls regardless of whatever means adopted for the questionable victory.
"The prerogative of the governor to put lawyers in charge of the Ministry of Education and Health is fraught with admissible reasons to any right-thinking members of the society.
"While we are wishing the new commissioners the best of luck in their various ministries, it is our belief that the people deserve the type of the governor and state executive members that they have.
"It will however, not be proper if it is not registered here that there are few of the commissioners on the list who have distinguished themselves in their chosen fields while it is an impossibility for about three commissioners to write down correctly the name of their assigned ministries," Lawal said.