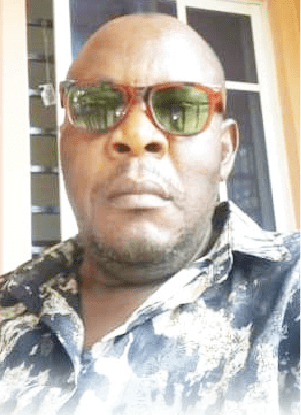 BY AGNES NWORIE, ABAKALIKI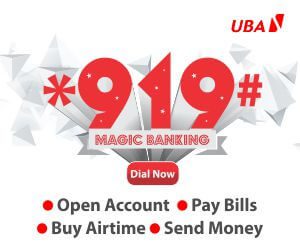 A civil servant with the Ebonyi State Government, Mathias Chukwu, has reportedly slumped while anchoring a programme as a Master of Ceremony at a wedding reception in Ugalaba, a village in Ezza North Local Government Area of the state.
There was commotion at the wedding ceremony as Chukwu, a staff of the Auditor General Office in Ebonyi State, suddenly collapsed while addressing the audience.
It was learnt that the father of four who anchors social events as a private practice in order to augment his income, was rushed to the Alex Ekwueme Federal University Teaching hospital, Abakaliki for treatment.
He has, since October 1, 2022, been between life and death on a life saving machine.
According to Omaka Raphael, an eyewitness, the embattled MC suddenly collapsed immediately after handing over the microphone to the groom midway into the programme.
This, he said, brought the wedding ceremony of Mr. and Mrs. Smith Ugoh, held at St Monica's Parish, Ugalaba, Umuoghara to an abrupt end.
Smith, who lamented that the occurrence caused him embarrassment, prayed for quick recovery for the MC.
He said, "My supposed happiest day turned to a very sad one following that incident. It was not funny at all. This is my first time hearing and seeing this kind of ugly reality. My wedding MC collapsed right before my eyes. My wife has been crying bitterly because of the stigma it has brought to us in our community.
"I just pray he survives it, else, my marriage and life would be ruined.
"I personally don't know whether he had any underlying sickness, but he looked healthy and cheerful. When we got to the reception, he requested to be served food before the ceremony commenced which my sister did without delay. Me and my wife were ushered into the hall at the peak of the celebration. Just then, my MC suddenly walked up to me and handed over the microphone, saying that I should hold it for him. It happened so fast.
"While I was trying to ask him questions, he lost control. Before he fell on the ground, we held him and rushed him to the Alex Ekwueme Federal University Teaching Hospital, Abakaliki where he is currently receiving treatment.
"I had to abandon my pregnant wife to take him to the hospital on my motorcycle. I could not wait for us to get a car to convey him because of the shock."