They are ritualists – Community leaders 
We're duly registered, sect leader replies
TIMOTHY AGBOR, OSOGBO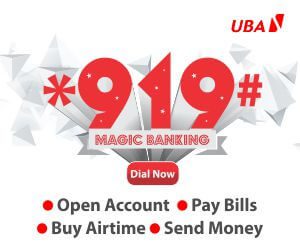 Palpable fear has gripped the Kelebe community in the Olorunda Local Government area of Osun State, after residents of the community clashed with members of 'a strange' religious sect over the latter's mode of worship.
Residents of the community, who trooped out in their hundreds, last Sunday, to protest the continued activities of the religious group, known as Oju Ona Satia Worldwide Ministry, said the sect claimed to be a three-in-one religion, which combined Islam, Christianity and the traditional religion. The controversial sect is also known as Toriqat Satia Organisation.
Our correspondent gathered that there had been tension in the community since late last year, following the location of a worship centre belonging to the sect.
The protest, which started at about 7am, at the time the sect members were gathering for their weekly 'service', saw old and young residents of the community hoisting placards and chanting songs to drive home their agitation.
Trouble started when residents of the community, most of whom had shunned their various Sunday religious services, stormed the building where the sect members were gathering for their service and asked the sect to vacate the community.
The aggrieved protesters accused the religious group of ritual activities, adding that they were practising what they described as a 'strange religion'.
Angered by the actions of the protesters, who ransacked the sect's worship centre in search of possible fetish items, members of the sect, led by their leader, Mukaila Tiamiyu, confronted some of the community leaders who had led the protest, leading to a clash.
But for the timely intervention of a team of policemen from the Oke- Odo Police Division, the situation could have been disastrous, as the protesters threatened to burn down the building being used by the religious group.
Some of the placards paraded by the protesters read: 'Toriqat Satia Organisation is a ritual group and we don't want them'; 'We don't want kidnappers and ritualists in Kelebe Community;' 'All zones in Kelebe reject Oluwasatia Worldwide Ministry, they are dangerous people,' among others.
A resident of the community, who was part of the protest, Mr. Waheed Alaba, told our correspondent that the sect usually met every Sunday around 8am, noting that the members would always change into red gowns before beginning their 'service'.
Alaba said the 'service' of the sect invloved incantations, Islamic and Christian prayers.
The Chairman of Kelebe community, Alhaji Ismail Adeniyi, said the presence of the sect had brought fear to members of the community
For the concluding part of this story and others, grab your copy of The Point from your nearest vendor