Recount life-abridging experiences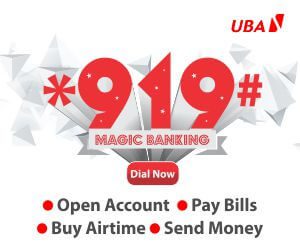 Be disciplined, FG cautions motorists
Distraught and angry commuters plying the ever-busy Lagos –Ibadan Expressway, have variously described the worsening traffic gridlock on the Mowe-Berger corridor as 'life-abridging', 'silent killer', and a 'waster of the day'.
The expressway has been undergoing reconstruction by Julius Berger Nigeria Plc. Presently, the contractor is working on the OPIC-Kara section just before the Kara Bridge inward Lagos and that has always resulted in mounting traffic snare stretching as far as 10 to 15 kilometers. The gridlock, on a bad day, often stretches from OPIC to as far as MFM Prayer City and beyond.
Speaking with The Point on Thursday, a resident of Mowe who has his business address at Yaba, who simply identified himself as Adigwe, said the traffic situation could result in serious ailment for those using the road every day.
"I am Mr. Adigwe. This road can kill somebody. This is a journey of not more than 20 minutes from Mowe to Berger. At the most, 30 minutes you are in Ojota. Spending three hours here, sitting in a bus with others, can lead to so many things. I live in Mowe and my business is in Yaba, my neighbours leave home by 5am or at the most, 5.30 am and by 8 am they will call to say they are still on the long bridge. Haba! This is dangerous to health. I left home at 8.30 am thinking it would have gone down, no way. I don't know what the government is doing. I don't get to my business premises until 12 noon. What can I do again when the day has already been wasted in the traffic?" he lamented in Pidgin English.
For Oladele Jeje, an insurance executive, he must leave his house at Sparklight Estate, Ibafo, by 5 am. Even at that, he still couldn't make it to his office at Victoria Island by the official resumption hour of 8 am. He said but for the understanding shown by his bosses whom he described as "very reasonable people," he probably would have been queried every day of the week.
"You can see me behind the steering now. This is 7.45 am. To say I left Sparklight Estate there at 5.20 and I am still here at OPIC, not yet at Berger is unbelievable. This is killing. It is a life-abridging experience. Sitting like this and fiddling with gear, steering could be very tasking torturing to one's mental stability.
"If the contractor (Julius Berger) is not ready, they can go and come back when they are ready. And the Federal Government is not serious. I have never seen anybody that appears to be a supervisor from the Ministry of Work around here. And you see the men working with Julius Berger idling away.
"The government should wake up. Or do they want everybody to be dead before they will know what to do? No small palliative or alternative. It is bad. Assuming a pregnant woman is to be evacuated from Mowe, Arepo or Ibafo or Magboro to LASUTH for an emergency, what would be the fate of the woman? Government should please wake up and think about the welfare of Nigerians. We like the expansion and the upgrade work going on, but it should not be at the detriment of the people who would eventually use the road," he advised.
John Adeoye, a logistic officer with Quick-Silver Agency, a clearing and forwarding concern in based in Apapa, said the expected gains from the rehabilitation of the road are being eroded by the untold hardship women, men, young boys and many more are suffering as a result of the traffic snare on the road.
"The fact is that the government meant well by undertaking the rehabilitation of the road. It is the busiest in West Africa. The government ought to have factored all this into consideration. People are not happy now. How can one sit in a vehicle for three hours? It is dangerous to health, inimical to economic wellbeing and you just find out that people are very angry. They can't get to where they will make their daily income. People are not happy. You leave Ibadan and get to MFM within one hour and now spend three hours from MFM to Berger. Something must be wrong. It is like, 'common, nothing will happen.' You know that kind of in-your-face type of disregard. And these people will never do or try this in their own countries. They know the consequences. But here, everything goes. Nothing runs its course smoothly, nothing," he lamented.
Other motorists who spoke in Yoruba or Pidgin English blamed the traffic situation for the hike in transport fares on the Mowe/Berger corridor. They also decried the nuisance motorcycle riders popularly called Okada have become on the expressway as they prefer to drive against traffic, thereby endangering the lives of other motorists.
On Thursday, Okada riders were charging N1000 per person from Magboro to Berger. Almost all the Okadas that were recently chased out of Lagos have now found solace on the Lagos-Ibadan Expressway route due to the worsening traffic situation from Mowe to Berger.
However, the Federal Government on Thursday cautioned road users along the Lagos-Ibadan Expressway to exercise discipline as they drive through the construction zones of the busiest road in West Africa.
"This is a construction zone and if you move at about 30km per hour, you will get to your destination. But at times, some of these things do happen, breakdowns, accidents and the rest. So, people should just be very disciplined, give way, allow other vehicles, move in quietly and you will be out," the Director, Federal Highway (South West), Federal Ministry Of Works and Housing, Adedamola Kuti, said on a live television programme.
He blamed the rainfall and the attendant breakdown of articulated vehicles for the difficulties experienced by road users in the past few weeks.
"This is the rainy season and anytime you have heavy rains, it comes in with a lot of sand deposits and blocks all those holes on the bridge. So, most of our people when they drive to those areas and see water, they will slow down," Kuti said.

For weeks, commuters have had to spend hours in gridlock between the Arepo and the OPIC-Kara axis of the Lagos-Ibadan Expressway but the government official said the contractors of the project are carrying out palliative works at night to ease the stress of road users.
Kuti also assured road users of adequate security and traffic management, noting that the ministry has met security agencies like the police and traffic managers such as the Federal Road Safety Corps and the Traffic Compliance and Enforcement Corps for support.
"The whole stretch of Lagos to Ibadan will be completed, the main carriage way will be completed before the end of this year, 2022," he stated.