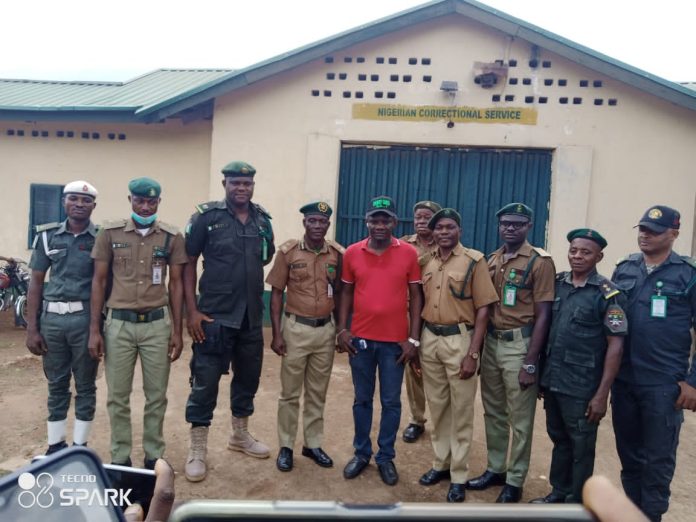 BY AGNES NWORIE, ABAKALIKI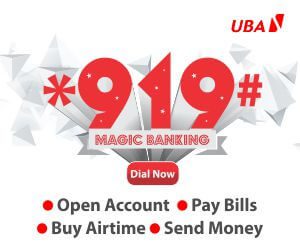 Ahead of the 2023 general elections in Nigeria, the Assistant Controller of Correctional Service Centre at Afipko, Ebonyi State, Aneke Stephen, has urged the National Assembly to pass a bill that could enable inmates to perform their civic duties during elections in the country.
Aneke made the call during a visit by the lawmaker representing Ikwo/Ezza Federal Constituency at the National Assembly, Chinedu Ogah, to felicitate with the inmates as he celebrated his 46th birthday anniversary.
Aneke stated that the Independent National Electoral Commission could set up registration centres, Permanent Voters Cards collection centres, as well as polling booths for every inmate at the Correctional Centres across Nigeria in order not to disenfranchise convicts and suspects.
He opined that since the Centres were for reformation and corrections, the Federal Government should devise means to enfranchise inmates by giving them opportunities to contribute to nation building while serving their terms.
Aneke stated, "The Afikpo Correctional Centre started in 1882 as slave camp. Almost all Nigeria's political prisoners stayed here. The Constitution of Nigeria doesn't allow inmates to vote. But, I think there should be a legislation at the National Assembly so that in every custodial centre there would be voting points because to disenfranchise these multitude of youths locked up in the Nigeria Correctional Centres is not the best for us as a nation since we say that youths are the leaders of tomorrow.
"It would be better if we in all custodial centres have polling booths so that these boys could vote and contribute to national development.
"INEC should be compelled, through legislation, to have registration, collection of PVCs points and polling booths in Correctional Centres. Election is coming in 2023, many of the inmates would not be out by that time, but if we have an opportunity to make a polling booth in this place, all of them would vote for their preferred candidates and thereby contribute to nation building from behind bars. After all, our mandate is reformatory and correctional. So, I advocate that disenfranchisement of inmates in Nigeria should stop because policies of any government in power also affect them, so they should be allowed to take part in the elections processes.
"In the custodial centres across Nigeria, there should be registration and collection of PVCs points, as well as polling booths for inmates. If you go to Port Harcourt, the inmates there are above 5,000. In Enugu, they are above 2,000; in Abakaliki, they are 1,270. In Afikpo, we have almost 1,000 inmates.
"All the number of inmates, including their counterparts in the 36 states of the federation and FCT are being disenfranchised. The number is huge and they are mostly all youths. Since the mandate is reformatory and correctional, I advocate that the inmates be allowed to partake in electing our leaders in Nigeria."
Reacting, Ogah promised to champion a bill to that effect on the floor of the house.