SOLA SHITTU, ABUJA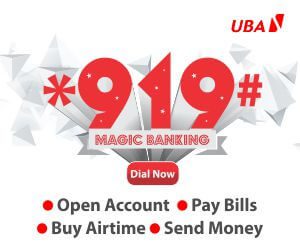 It seemed calm as Senate President Bukola Saraki inaugurated 28 of the 69 outstanding committees of the Senate. The calm, however, appeared to be an uneasy one as different camps displayed different reactions. While some senators quietly boycotted the inauguration, others chose to adopt the wait-and-see approach to the unfolding scenario in the crisis rocking the upper chamber of the National Assembly.
Senator Ahmed Lawan and Senator Kabiru Marafa, both chief opponents of Saraki, did not hide their disgust at the Senate leadership. Lawan, on his own, chose to keep mum. "What do you want me to say? You know I can't talk now and I won't talk," Lawan told The Point.
But Marafa, who recently had a furious walk-out from the red chamber, described Saraki's action as an open tyranny, adding that the development would only make the chamber ungovernable in the future. Marafa had raised a point of order on the composition of the committee and was ruled out of order by Saraki, who said his decision was final and could not be reversed.
"The Senate President should remember the circumstances that led to his emergence. With due respect, I have always said this that I have respect for him as Senate President. That was why I rested my case. But I hope it will be the last time he would do such to any senator because it would not augur well for all of us," Marafa said.
Marafa has been a thorn in the flesh of Saraki since he emerged the senate president in a circumstance described as a coup d'etat against his own party, the All Progressives Congress, and in alleged collaboration with the opposition Peoples Democratic Party.
But the Chairman of the Senate Committee on Media and Public Affairs, Senator Aliyu Abdullahi Sabi, who also doubles as the spokesman of the Senate, has said Marafa is on his own as far as the composition of the committee is concerned and that his protest has nothing to do with the Senate, even though he has a right to his opinion.
'COMMITTEES' SELECTION BASED ON COMPETENCE' Saraki, while inaugurating the 28 committees, said the members
For the concluding part of this story and others, grab your copy of The Point from your nearest vendor