Electricity distribution companies, otherwise known as DISCOs, have refused to patronise local manufacturers of pre-paid meters, investigations by The Point have revealed. According to findings, their refusal to patronise the local companies may be frustrating the Federal Government's efforts at ensuring that local industries in the energy sector survive through institutional patronage.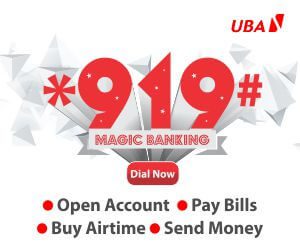 Already, the administration of President Muhammadu Buhari has promised to boost power generation from the current capacity of 4,883 megawatts to 6,000 MW by the end of 2015, thus spiking the demand for more pre-paid meters as their will be more subscribers. Experts have thus advocated that the Federal Government should introduce new and stricter regulations to ensure that the DISCOs buy locally made meters, rather than import the product from other countries.
Their argument is that, lack of such enforcement will work against the local content policy of Government. The Chairman, Momas Systems Nigeria Limited, Mr. Kola Balogun, disclosed that none of the DISCOs patronised the local manufacturers as they relied solely on imported meters, which sometimes were substandard, when compared with the locally-produced one.
"Our products are certified by the Nigerian Electricity Regulatory Commission, and they also meet international standards; but some of the imported meters are built for foreign countries and not the peculiarity of the Nigeria terrain," Balogun, an engineer, said.
The Momas' boss, who obtained a loan from the Bank of Industry to set up his Ibafo, Ogun State factory, disclosed that the excuse given by the DISCOs for not patronising the local producers was the latter's inflated cost of the product. He agreed that the local meters could be more expensive than their foreign counterparts but argued that this was beyond the control of the manufacturers, "because the operating environment is different from each other."
An industry source, who works with meter manufacturer Unistar High-tech, Lagos, told The Point that the cost of generating power and the double-digit interest rate on loans obtained from banks in Nigeria were higher than in other countries'.
"Interest rate in China, United States of America and Nigeria are 4.35 per cent, 0.25 per cent and 16 per cent respectively. So, how can they expect us to sell at cheaper or same rate with imported ones when we spend more on diesel than other countries?" he inquired.
The source, who spoke on the condition of anonymity, explained that the DISCOs were killing the real sector due to the inability of NERC and the Ministry of Power to enforce laws. He alleged that about 70 per cent of Nigerian homes were not metered and that only three out of the 11 DISCOs patronised the indigenous meter producers.
The source added that the meter manufacturers had the combined capacity of producing hundreds of thousands of meters every month. "The fact is that we all have the capacity to meet demand over time and our products are certified by the Standards Organisation of Nigeria. Why the DISCOs still import meters is unclear. This cannot happen in other countries but it is allowed here and that is because the NERC and Government are folding their arms, watching foreign investors from Korea, China kill Nigerian industries," he said
'WE HAVE DOWNSIZED BY 70%'
Balogun told The Point that, as a result of the development, Momas had
For the concluding part of this story and others, grab your copy of The Point from your nearest vendor