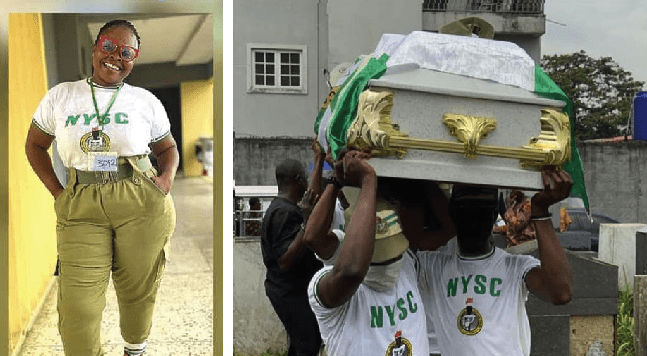 BY BRIGHT JACOB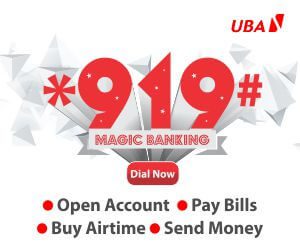 The remains of a 28-year-old National Youth Corps Member, Oreoluwa Aina, who was involved in the Lagos train accident which occurred on Thursday, March 9, have been laid to rest.
Aina was among the six victims who were confirmed dead by the state government.
The late corps member, who was serving with the Curriculum Services Department of the Lagos State Ministry of Education in Alausa was buried on Saturday at Atan cemetery.
A delegation of the state government led by the Commissioner for Education, Folasade Adefisayo, was present at the burial.
Also present were the deceased's family members and the State Coordinator of the NYSC, Yetunde Baderinwa.
A passenger train crushed a Lagos State Government staff bus on its way from Ikotun en route Alausa, the state secretariat, at the PWD area of the state.
The accident happened around past 7am on Thursday.
At the weekend, the driver of the Lagos State Government staff bus that was involved in the incident appealed to victims of the accident to forgive him.
Some survivors said the 44-year-old driver, Oluwaseun Osinbajo, had his earpiece on while driving and ignored the directive of the Flag Officers at the rail line.
The driver, however, blamed the incident on a mechanical fault in the bus.
The driver, who works with the Lagos State Ministry of Transport, was also said to have been transferred to the State Criminal Intelligence and Investigations Department.
He was said to be overheard narrating to some of his relatives who were waiting for him there.
"It was not my fault. How could I have ignored warning signs? The bus had a mechanical fault," he was quoted as saying.
"It is a pity this has happened. I beg everyone affected to please forgive me in the name of God."
Earlier, residents watched in shock how an oncoming train collided with a staff bus, filled with passengers en route to the Alausa Secretariat, Ikeja, from Ikotun, pushing them metres away before coming to a halt.
It was also gathered that the driver of the BRT had veered into the rail track despite signs from the level crossing flag bearers and other motorists urging him not to do so as a train was oncoming.
Emergency responders had conveyed many of the casualties to the Lagos State University Teaching Hospital, Ikeja GRA.

About 79 of 85 passengers on the bus were revived and treated for different injuries and subsequently transferred to Gbagada General Hospital, Agege General Hospital, and the trauma centre at the toll gate area of the state.
Speaking to journalists shortly after visiting the injured at LASUTH, Governor Babajide Sanwo-Olu disclosed that 85 people were involved in the accident out of which 42 had moderate injuries, 29 had serious injuries, and eight with mild injuries.