The Minister of Information and Culture, Alhaji Lai Mohammed said the ongoing fight against corruption by the Federal Government is meant to revive the nation's economy, adding that except the hydra head monster of corruption is curtailed, it will be fruitless to grow the economy.
The minister, while speaking at 2016 Annual Lecture of the Federal Radio Corporation of Nigeria (FRCN) in Abuja on Thursday, maintained that there is a need for clear understanding of this situation.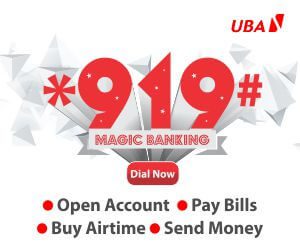 "And that's why the Federal Ministry of Information and Culture launched a Sensitization Campaign Against Corruption on 18th January 2016…with a view to alerting Nigerians to the evils of corruption and carrying them along in the efforts by the government to tackle the menace," he said.
Alhaji Mohammed described as appropriate the topic of the lecture, "Fighting Corruption and Growing a Sustainable Nigerian Economy", saying it could not have come at a better time, "as this administration is stepping up its anti-corruption fight, while also seeking ways to bring the economy out of recession and put it on the path of sustainable growth".
"It is also noteworthy that the topic for this 2016 lecture incorporates two of the three cardinal programmes of this administration, which are the fight against corruption and the revamping of the economy to create jobs and provide wealth. The third priority, of course, is the fight against insecurity," he said.
He said that there is a direct correlation between corruption and economic growth, noting that corruption stifles economic growth in many ways, including the discouragement of foreign investment, reducing tax revenue and preventing infrastructural development.
"In other words, in countries where you have a high level of corruption, there is reduced economic growth and, of course, higher poverty level.
"It is therefore not a surprise that the countries that have consistently scored high marks in the Annual Corruption Perception Index of Transparency International are also the countries that have also managed to grow a sustainable economy," he said.
Alhaji Mohammed noted that, having recognised corruption as the biggest threat to the economic and political development of any country, the Federal Government will not relent in its efforts to tackle the menace of corruption to a standstill.
"The Buhari Administration, since its inauguration, has left no one in doubt regarding its commitment to ridding Nigeria of corruption, as captured poignantly in President Buhari's statement that if Nigeria does not kill corruption, corruption will kill Nigeria.
"We are very much aware that the fight against corruption will not be easy. Fighting entrenched corruption can sometimes be a very lonely road to travel in our part of the world, where a true community of genuine corruption fighters are assailed from every side by unwary recruits of the looters among us, in our communities, places of work and worship. We also know that corruption is fighting back, fastly and furiously", he added.