BY TIMOTHY AGBOR, OSOGBO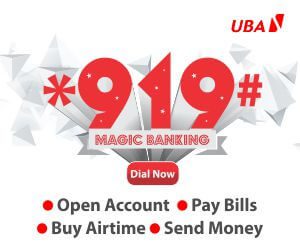 A Magistrate's Court in Osogbo, Osun State, has sentenced a 35-year-old man, Akeem Jimoh, to imprisonment for two years for allegedly defrauding a woman of the sum of N300, 000.
Jimoh, a commercial motorcyclist, was convicted for fraud and unlawful conversion of money belonging to one Kemi Odeyemi.
Police prosecutor, Inspector Afolabi Olugbenga, informed the court that the convict, in the year 2015 at about 9am in Iragbiji, did convert the sum of N300, 000 owned by Odeyemi to his own.
The charge against him read that "Akeem Jimoh on the same date, time and place in the aforementioned Magisterial district did defraud one Odeyemi Kemi with the sum of N300,000 with pretense of buying two motorcycles on her behalf which you totally failed to buy and her money was not given back to her.
"You, on May 25, 2020 at about 2pm in Iragbiji, threatened one Odeyemi Kemi to kill her if she continued demanding for her money."
Olugbenga said that the convict committed offences contrary to Section 383(2a) and punishable under sections 390(9), 419 and 96 of the Criminal Code, Cap 34, Volume II Laws of Osun State of Nigeria 2003.
Jimoh, however, pleaded not guilty to the three-count-charge brought against him.
Delivering her ruling, Magistrate O. A. Daramola found Jimoh guilty of unlawful conversion of money and fraud but struck out the third count of threat to kill the complainant.
Jimoh urged the court to temper justice with mercy, saying that he developed mental ailment as a result of the matter and that he had dependants to cater for.
"I have a mental problem, I take drugs before I can sleep. The court should have mercy on me and pity me," the convict begged.
His lawyer, O. Abidoye, further prayed the court to consider the physical disability of the convict and begged the court to give him an option of fine.
He said, "Aside from the mental illness, I am aware of the physical challenges that he has which he is still nursing owing to the accident. He has dependants, children and an aged mother to take care of. He is an okada rider. Those who rely on him will suffer if he is put behind the bars.
"I want to plead that he be given the option of fine. Efforts will be made to ensure that the complainant's grievances are addressed."
However, Magistrate Daramola sentenced Jimoh to imprisonment for 12 calendar months for the unlawful conversion of money and fraud with an option of N200, 000 fines.
The sentences are to run concurrently.