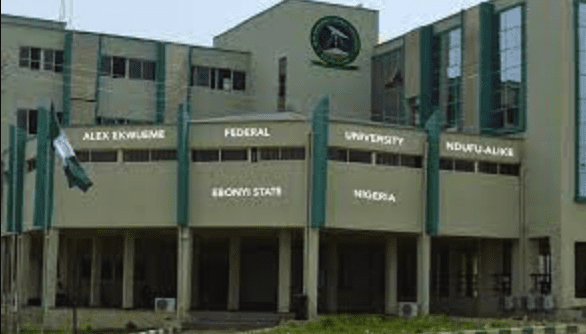 BY AGNES NWORIE, ABAKALIKI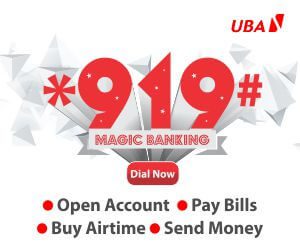 The National Industrial Court sitting in Abakaliki, Ebonyi State, has ordered the reinstatement of Geoffrey Udefi, a lecturer at the Alex Ekwueme Federal University, Ndufu Alike Ikwo, who was sacked by the university.
It was learnt that Udefi was sacked on March 30, 2018 on the ground that he did not possess a Master's degree certificate to qualify him to lecture in the university.
However, Udefi dragged the university management, including the Vice-Chancellor and the Registrar, to court to seek redress over the unlawful termination of his appointment.
Records showed that the claimant was employed by the university in 2015, but on January 17, 2017, the University's Council made a policy mandating all lecturers that were hitherto employed with first degree certificates to go for Masters programme within three years (2017 and 2020).
It was, however, learnt that on March 30, 2018, the university terminated Udefi's appointment allegedly on the basis that he failed to obtain a Master's degree.
His counsel, J.O. Uzor, held that his client got his PhD in 2018. He stated also that the law could not be held in retrospect as the law in question, made in 2017, should take its course in the year 2020.
He argued that the termination of his appointment could only be gleaned by inference from reference to the sixth regular council meeting of 21st December 2017 which mandated the acquisition of a Master's degree within three years.
He then prayed the court for, "a declaration that the termination of the claimant's appointment by the defendants via letter with reference number FUNAI/R/PER/SS/451/Volume 1, dated March 21, 2018, is null and void ab initio, and of no effect whatsoever."
He further stressed that the action was "flagrantly in breach of the service agreement between the claimant and the defendants.
He, therefore, sought for "An order of injunction restraining the defendants by themselves, its agents and officers from acting on the said letter of termination of appointment.
"An order compelling the defendants to pay the claimant the arrears of his annual salaries of N1, 300,255 or any sum due to him as salaries from May 2018 till the date of his reinstatement.
"An order of mandatory injunction compelling the defendants to issue to the claimant a letter of confirmation of his appointment with effects from November 2016 and (the award of) N5,000,000 damages for breach of contract and further orders as the court may deem fit to make in the circumstances."
Justice Oluwakayode Arowosegbe granted all the reliefs sought by the lecturer except the N5, 000,000 damages which was reduced to N150,000.