A Federal High Court, Abuja has restrained Seplat Energy Plc from holding its Annual General Meeting fixed for May 10 pending the hearing and determination of the substantive matter.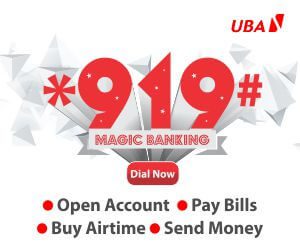 Justice Inyang Ekwo, in a ruling, directed parties in the suit not to tamper with the subject matter until the issues before the court were resolved.
The ruling was handed down at the hearing of a motion on notice for interlocutory order moved by Kalu Onuoha, counsel to the plaintiff, seeking for an order, restraining the respondents in the suit from holding the AGM.
The development followed the oral application by Onuoha, urging the court to caution the respondents from taking any action until the matter was dispensed with, after the court learnt that some of the respondents were yet to be served in the matter.
"When parties have submitted to the court , parties should hold themselves, restrain themselves from doing anything that will affect the res (subject matter) until the issues are resolved.
"Parties are hereby ordered not to tamper with the res until issues are resolved," Justice Ekwo had declared in a ruling on April 28 but sighted on Wednesday.
The judge consequently adjourned the matter until May 31 for respondents to show cause.
The News Agency of Nigeria reports that the plaintiffs; Boniface Okezie, Bright Nwabuogu, John Isesele, Okonkwo Timothy, Augustine Ezennachukwu had sued Seplat Energy Plc, Roger Thompson Brown, Basil Omiyi, Charles Okeahialam and others.
Others include Fabian Ajogwu, Rabiu Bello, Mrs. Bashirat Odenewu, Emma Fitzgerald, Mrs. Edith Onwuchekwa, and Corporate Affairs Commission as 1st to 10th respondents respectively. (NAN)