'We live in penury, yet DANA is operating'
Three years after the Dana 5N-RAM aircraft crashed around Ishaga, Lagos State, the ground victims, whose properties were destroyed, appear to have been abandoned by the airline, investigations have revealed.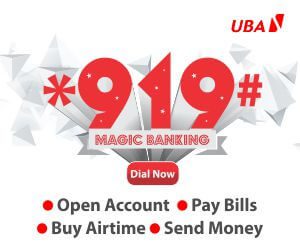 The crash, which claimed about 160 lives both on board and at the scene of the crash, has affected the lives of this category of victims.
While some are suffering from diseases like stroke and depression, others lost their means of livelihood without being compensated for the damages.
The airline and the aviation authorities have been silent on their case, but the ground victims have lost their patience.
For instance, Alhaja Rukayat Akinwusi, one of the affected victims, regretted that three years after the incident, Dana Airline had yet to compensate people whose properties were destroyed. Akinwusi could not understand why it should take the airline such a long time to compensate affected people.
Though she expressed gratitude to the state government for giving her a token, she, however, said it was even more painful that, while the compensation had not been given, the company had resumed operations. One of the occupants of a two-storey building that was destroyed by the crash, Miss Chioma Ogbonnaya, is also waiting for the airline to come to her aid.
Whereas she could count herself lucky to have escaped death, Ogbonnaya and her family of six lost everything to the crash. "We did not remove a pin from the house but squatted with my aunty from that day on," she recalled.
After about one month after the incident, she said, the airline gave them N200,000 to secure an apartment. Maintaining that the money was only a relief, Ogbonnaya said, "Each time we contact them, they will tell us to meet their insurers." The Ogbonnaya family is not alone in their woe. Mrs. Bunmi Adeniyi also shares in the sorrow.
The trader, popularly called Mama Sunday, has been suffering from stroke, since the crash occurred.
According to findings, the crash, which occurred a day after her daugther's wedding, caused her so much sorrow.
"Dana promised to compensate us but they did not and we have spent about N800,000 to fix the roof after the government changed its mind to demolish the house. My mother developed hypertension after the incident and it resulted to stroke after a year," her son, Abiodun told The Point.
The story is almost the same for Mr. Lawal Olatunji, who lost his vision following the thick smoke that covered the entire neighbourhood. Olatunji, a cow dealer, also had his cows roasted in addition to his other property allegedly looted by some street urchins.
He also said that his wife lost her seven months' pregnancy following the crash and the resultant smoke.
Till date, he claimed, Dana had not assisted him in any way.Perhaps, apart from those who lost loved ones, Pastor Daniel Omowunmi lost his valuable properties, including four plots of land with a detached six-bedroom building, two warehouses and a bungalow. In addition to his torched jeep, he lost furniture, six container loads of books and five container loads of kitchen utensils. Omowunmi said that apart from the $30,000, an equivalent of N4.5 million given to him by the airline, nothing else has been done to alleviate his suffering.
"Officials of the company have been going on air with all sorts of propaganda, claiming that they have settled all those affected. That is why I have come here so that they can come out to tell me the arrangements they have made, the amount they paid and who they gave it to," Omowunmi said.
Mr. James Okafor, a driver who lost his brother in the crash, said the efforts of his family to get the attention of the airline company had been in vain. Okafor lost his elder brother, Nwabuwa, who left two kids behind. With his wife already dead through childbirth, the two children have been taken to the village to be cared for by their elderly grandparents.
Though Dana Air promised to take care of Nwabuwa's burial, Okafor said the airline reneged on its promised as he (Okafor) personally spent over N350,000 on the burial.
Till date, he added, no assistance had come their way from Dana. Chima Iloka, another ground victim, said he was hospitalised for weeks after the incident.
"The crash reduced me to nothing. I lost everything," he said. Like Ogbonnaya, Iloka claimed Dana gave him only N200,000 for another apartment.
NCAA ON COMPENSATION
As stipulated by the Nigeria Civil Aviation Act, Dana Airline, following the crash, was expected to pay the sum of $100,000 each to the families of those who lost their lives in the incident. Each of the dead victims' families was to receive an initial payment of $30,000 and $70,000 to be paid after full verification.
However, efforts to confirm the allegations against the airline from its spokesperson, Mr. Kingsley Ezenwa, did not yield results. He failed to comment on the issue despite several telephone calls by our correspondent