Employers prefer foreign degrees
Experts explain
It is no longer news that Nigerian students travel abroad everyday to study, expand their knowledge and actualise their higher education ambition; but why the huge number of youths in search of international degrees?Adewunmi Okunola, who had his first degree in Computing/Programming from the Greenwich University, United Kingdom, and is currently running his Master's in Business Administration (MBA) at the University of Southern Queensland, Australia, spoke with
The Point
on why he has continued to acquire foreign degrees.
"The cost of education there is cheaper and the duration is short compared to Nigeria's," he said, adding that foreign institutions had better infrastructure.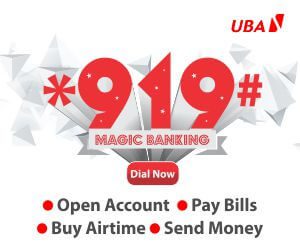 Okunola added that he might return to Nigeria if he could secure a good multinational job, though he noted that "the Malaysian economy was better than the Nigerian economy in terms of the value for money."
In a recent report, Financial Review, an Australian newspaper, said that in 2014, nearly twice as many Nigerians studied in Australia compared to the previous year.
In the United Kingdom, British Parliament member, Iain Stewart, estimated that 30,000 Nigerian students would be studying in various universities across the country before the end of this year.
A recent report by the United Nations Educational, Scientific and Cultural Organisation however revealed that the following countries were preffered destinations for many Nigerian students seeking higher institution enrolment: United Kingdom, United States of America, Ghana, Malaysia, South Africa and Canada.
An analysis of the UNESCO report showed that the number of Nigerian students studying in South Africa stood at 1,906 in 2012. Others were Canada (6,000); Malaysia (4,442); Ghana (71,000); United States of America (7,318) and UK (17,542).
Speaking with The Point, a lecturer in the department of History and Strategic Studies, University of Lagos, Prof. Rufus Akinyele, said that despite the craze for foreign education, parents who sent their children to study abroad still preferred giving their wards the secondary school education background in Nigeria. This, he said, was to enable them to imbibe the necessary African morals.
"One of the reasons people prefer to study abroad even if they have to labour is the incessant strikes in Nigeria. This is because, sometimes, for a course that ought to be four years, you are still struggling to graduate after five, six years, and even after graduation, you don't know when the certificate will come out," Akinyele said.
According to Akinyele, the irony is that Nigerian lecturers are doing well and the students are also smart, which is the reason Nigerian students perform very well when they go abroad to study.
Employment VS Degrees
University World News, an online publication, based in the United Kingdom, reported that a British-funded study, "Universities, Employability and Inclusive Development", on four African countries – Ghana, Kenya, Nigeria and South Africa – found that the unemployment rate was as high as 23.1 per cent for Nigerian graduates with first degrees.
However, some academicians are of the opinion that private organisations are thinking ahead and also looking at people in terms of exposure. They tend to consider an employee that can function anywhere, that is not restricted.
Akinyele added that in terms of marketability and employment, it would always pay to have a global certificate.
"You can have a first degree here and then, master's abroad because most recruitment firms and organisations now rate such degrees higher than ours, thus giving out more opportunity. The world itself is becoming a globalised village," he analysed.
Another research that was carried out by some human resources professionals revealed that graduates with bachelor's degree, master's degree or professional certificates from international universities were more sought after than their counterparts with the same certificates from Nigeria.
A recent survey conducted by Phillips Consulting corroborated this. The report indicated that most employers believed that foreign universities produce graduates with better employable skills than those produced by tertiary institutions in Nigeria.
As such, employers in multinational organisations in the oil and gas sector and even consulting firms prefer foreign degrees to Nigerian degrees.

The Education and Employability Survey report noted that the collaboration between employers and tertiary institutions in curriculum design and graduate recruitment processes appeared to be inadequate.
According to the survey, graduates view qualification as the most important requirement for getting a job, while employers rate skills and attitude as a very important factor.
Furthermore, experts noted that this inclination stemmed from the ability of foreign certified graduates to display innovative methods of executing tasks, as a result of their exposure; adding that their eloquence and dedication to work were seen as skills that employers would really want.
Another Nigerian B.Sc holder, Deborah Kajewole, who left to study in the United Kingdom, justified her decision to run her second degree abroad.
Kajewole said that her childhood dream was to be a medical doctor, but that she ended up studying Biochemistry reluctantly at the Obafemi Awolowo University because she didn't want to stay at home for another year.
According to Kajewole, she was encouraged to study hard and cross over to Medicine or re-write JAMB and re-apply with higher chances.
"Unfortunately, neither of them worked out at the end of the academic year, so I made up my mind to finish up with Biochemistry and take a direct entry to study Medicine at the end," she said.
She didn't relent in the pursuit of her dream as she later applied to the University of Kent, Canterbury Postgraduate School of Biochemistry. "I wanted to achieve my dream career through a more standard and better route," she said.
The young scholar who faulted the Nigerian system of education, qualified it as "just trial education."
Every year, about 1.5 million Nigerian school leavers sit for compulsory entrance examinations into 150 public and private universities in the country. This factor, the poor standard of education and proliferation of sub-standard schools are some of the reasons students and their parents prefer to go to the West.
The current administration should keep its promise of paying great attention to improving the Nigerian education system in the interest of the economy and future leaders, ex- perts advise.