…as workers resign under duress
MTN wrote our resignation letters for us – Victims 
Database crash, real cause of repeated SIM registrations – Top source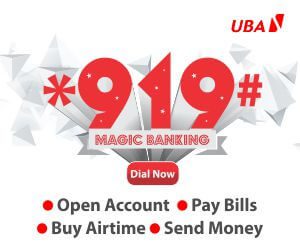 There are indications that year 2016 will be a challenging one for the management and subscribers of MTN Nigeria Limited, following series of internal crises that have eaten deep into the fabrics of the telecommunication firm.
Reliable inside sources revealed to The Point that an unknown insider corrupted some parts of the company's database system, which led to the collapse of biometric details of hundreds of thousands of both MTN and Visafone subscribers across the country.
The source, who pleaded not to be named, said that was the reason the service provider instructed some of the subscribers to repeat their SIM registrations recently, enticing them with bonus offers of between N10,000 and N20,000.
The top source said, "It was an avoidable mistake on the part of the management. Such things are bound to happen when there are factions among the management team. All these issues are attempts to edge out some members of the team.
"This is a difficult time for MTN. We are also facing serious issues, which cannot be disconnected from the fine imposed by the Nigerian Communications Commission, as the management has started cutting costs by reviewing employees' allowances."
Investigations also revealed the approach taken by the management when it sacked over 1,000 workers of the acquired Visafone recently. While some of the workers, who were said to be allies of the Head, Human Resources, Mrs. Theodora Chukwuma, were allegedly retained and transferred to MTN's Falomo head office, others claimed that they were dismissed without notice.
One of the victims, who preferred anonymity, told The Point that the workers in his Ikorodu, Lagos branch, were summoned to the Visafone's Surulere, Lagos office to meet some MTN's regional officials on January 5, 2016.
He said, "When we got there, we were given two letters each. One was a resignation letter written by MTN on our behalf and the other was an acceptance letter backdated to December 31, 2015, authorising the payment of three months salaries as severance package and duly signed by the Head, Human Resources.
"I have never seen such fraud before, when a supposedly reputable organisation would have written resignation letters on behalf of its staff and only asked them to sign and leave the premises immediately."
There are other indications that the N1.2 trillion fine levied on the company by the NCC is taking its toll on MTN, the first Telco in Nigeria. For instance, the company has outsourced its key departments, while the sack gale is not limited to the staff of Visafone alone.
The disengagement of service exercise was also extended to about 4,000 staff of MTN. The Point found that the sack was done in batches and strategically by MTN as it outsourced the departments to some of its partners.
First, about 2,000 members of staff were sacked in May 2015. Some of the affected staff were from the call centres and technical and operations department. During the outsourcing process, the Telco assured the workers that their jobs were secured for at least one year
For the concluding part of this story and others, grab your copy of The Point from your nearest vendor