We blame banks' CEOs – Shareholders
Tough times ahead for banks, economy – Experts
ABIOLA ODUTOLA Crisis looms in the banking
sector as total Non-Performing
Loans of banks
operating in Nigeria hit
N345 billion, investigations by The
Point have revealed.
A reliable source in the Central
Bank of Nigeria, who disclosed this
to our correspondent, added that five
top banks were currently grappling
with the negative consequences of
heavy NPL portfolios.
According to him, the banks may
have to develop workable recovery
strategies and restrategise to attract
more funds into the system in order
to avoid a repeat of the 2008 crisis.
Top executives among the frontline
banks confirmed that profits across
the sector would slide by over 50 per
cent, when financial reports were
released at the end of March, 2016,
adding that this would not be unconnected
to the rising NPLs in the sector.
A staff of First Bank of Nigeria,
who pleaded anonymity because of
the sensitivity of the issue, disclosed
that the state of the bank's NPL was
already telling on its profit.
"The year has been a challenging
one for the bank because we came up
with some strategies to recoup some
Another financial institution that
is on the radar of industry watchers
over increasing loan default is First
City Monument Bank Plc. With NPL
worth N6 billion, the bank's earnings
suffered a great set back as at the end
of September 2015, when it released
its third quarter result.
While its net interest income
dropped from N49.1 billion to N48.7
billion, its PBT dropped drastically
from N16.8 billion to N2.6 billion
within the same period.
Access Bank Plc's loan loss followed
FBN as the second largest
with an increase from N6.9 billion to
N11.5 billion (66 per cent) in the same
Crisis looms as banks' nonperforming
loans hit N345bn Chaos in Ikeja DISCO as
workers shut down 'FG responsible for Peugeot's
patronage problems' of the loans but we didn't achieve
much. But we won't relent as we hope
this year will be better," he explained.
Findings revealed that the bank
recorded the highest cumulative loan
loss expense among Tier one peers
in the industry. Its NPL portfolio increased
from N13.3 billion in 2014 to
N46.6 billion by the end of September
2015, which represents about 249 per
cent increase.
Experts have linked the huge drop
in the bank's Profit before Tax for the
nine months ended September 30,
2015, from N73.7 billion in 2014 to
N59.6 billion in 2015, to its huge bad
loan exposure.
period. Zenith Bank Plc's portfolio
increased from N4.8 billion to N9.7
billion (99 per cent); Guaranty Trust
Bank, from N6.2 billion to N8.5 billion
(35 per cent); and United Bank of
Africa (N2.3 billion to N5.39 billion).
ANOTHER CRISIS LOOMS –
SHAREHOLDERS
The shareholders of the financial
institutions have, however, expressed
fear over the future of their investments in the banks.
They faulted the Chief Executive
Officers and risk experts of the banks
for the state of the NPL portfolios.
For instance, the General Secretary,
Ibadan Zone Shareholders Association
of Nigeria, Mr Eric Akinduro,
blamed the CEOs of the banks for
not being proactive in their investment strategies.
He said most of the default loans
were likely to have been given to
stakeholders or investors in the oil
and gas sector because the banks
wanted to make quick money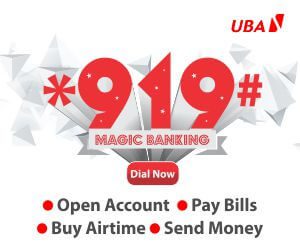 ."The state of the NPL is as a result
of greed of some bank executives.
Most of them only gave small credit
to other productive sectors like Agriculture
compared to the oil and
gas sector, which was like Gold to
them. Their intention was to make
quick money and of course, now,
they are biting their fingers because
people that are owing this money
are no more making profit. Most of
them used share certificates as collateral
when the share prices were still
very high. The bottom line is that we
should expect another crisis soon," he
declared. The President, Nigeria Constance
Shareholders Association, Alhaji Shehu
Mikail, complained about what hedescribed as
'negligence' of the bank directors.
Mikail attributed the increasing
NPL to the inability of the bank executives
to ensure that due process was
followed when the loans were being
processed.
He argued that share certificates
should not be acceptable as collateral
any longer because the fortunes of the
capital market had been dwindling
in the last two years, adding that this
should be seen as 'Caveat emptor'.
He said, "I have made several efforts
to take bank's CEOs up on the
increasing bad loans but they have
always dodged my queries. Most
of the loans are given, based on the
'who you know syndrome' and that
was what led to the financial crisis we
experienced a few years ago.
"The unfortunate thing is that we
are on the path to another crisis and
it is the shareholders that will suffer
the loss most. Depositors' funds are
likely to be refunded if the bank is
declared insolvent but we lost our investments
in Afribank and Bank PHB
among others."
SMEs, ECONOMY WILL BEAR
THE BRUNT – EXPERTS
While the shareholders are afraid
of what they described as 'a looming
danger', economic experts are
concerned about the implication of
the development on the operators of
Small and Medium Enterprises in the
country.
The Director-General, Lagos
Chamber of Commerce and Industry,
Mr. Muda Yusuf, explained that,
aside from the drop in profit, which
the banks were witnessing, the development
would also affect their capacity
to support investors. He explained
that, if non-performing loans were increasing,
then the capacity to support
other businesses, which were already
crawling due to the lack of access to
funds, would drop.
"If the trend continues, more businesses
will fail and they won't be able
to pay back loans. It could lead to the
failure of some banks, depending on
how much they are exposed to the
danger and that may force some of
them to merge. It may even affect
their capacity to retain jobs as they
may begin to rationalise their staff
and unemployment rate will automatically
shoot up," the DG, who is
also an economist, said.
Another economist, based in the
United States, Miss Bunmi Adeyemi,
argued that the fact that the real sector
and the SMEs were crawling, owing
to the lack of access to credit, could
not be fully blamed on banks because
there were no long-term funds for
banks anymore.
"Banks are supposed to give loans
from the deposit they gather on longterm
basis. Besides, the risk is also
high. SMEs don't keep good records
and have no respect for corporate
governance. There are no checks and
balances and they lack transparency
and do not carry out periodic audit.
These are the peculiar challenges of
SMEs in this part of the world. That's
the reason banks don't give long-term
loans apart from the fact that many of
them don't have access to long-term
funds," she argued.
WE'LL RECOVER OUR LOANS BANK's CEO
The Managing Director, FCMB
Group, Mr. Peter Obaseki, agreed that
additional impairments of N6 billion
on the bank's loan book was responsible
for the drop in its PBT.
But he assured stakeholders that
the financial institution would soon
rebound.
"It was caused by a specific impairment
of N5.4 billion on a contracted
receivable with a reputable and
creditworthy going concern that we
are hopeful of recovering. Also, our
revenue was under significant pressure
due to various regulatory and
macroeconomic headwinds, with
the lull in the capital markets, which
adversely affects our equity capital
transactions and other businesses
under our investment banking arm.
We are optimistic that the bank will
rebound soon," he assured.
However, efforts to speak with
the spokesperson of GTBank were
frustrated by Mr. Meksley Nwagboh,
who promised to respond to our
correspondent's enquiries within 24
hours, but did not do so as at press
time.
The Spokesperson of GTBank, Mr.
Meksley Nwagboh, said, "It will not
affect our operations in any way be-
cause we understand that the business
of banking is about managing
risk, and the sustenance of any business
depends largely on its ability to
identify and mitigate business risk.
"We also understand that our risk
exposure goes beyond credit and
market risk. Our enterprise risk management
strategy enables us to properly
dimension risk from a holistic
view point, taking into consideration
all forms of risk, ranging from operational
to market and credit risks,
among others."
FG partners UNIDO to diversify economy
The Federal Government of Nigeria
has joined hands with the
United Nations Industrial Development
Organisation to increase competitiveness
and diversify the Nigerian
economy as the duo launch the
UNIDO Investment and Technology
Promotion Office in Nigeria on
March 15, 2016.
The ITPO Nigeria is expected
to create a platform for public and
private stakeholders, especially investors,
entrepreneurs and development
partners, to establish collaborative
links in support of an increased
competitiveness and diversification
of the economy.
Also, the launch of the initiative
will provide a platform for UNIDO
to host several incentive programmes
like the ITPO inception
workshop, sensitisation workshops
on the Enterprise Development and
Investment Promotion Programme,
among others. The Minister of Industry,
Trade
and Investment, Dr. Okechukwu
Enelema, is expected to preside over
the event, which will also include
sensitisation workshops on key
UNIDO-ITPO systems to attract investment,
identify and deploy technologies,
and develop industrial
cooperation with relevant international
initiatives.
The ITPO Nigeria will be the first
office in Africa, and will join the
worldwide network that covers Bahrain,
China (Beijing and Shanghai),
Italy, Japan, South Korea, and the
Russian Federation.
Current UNIDO initiatives in Nigeria
include new technologies to
enhance clusters for the production
of industrial goods such as finished
leather products, agricultural value
chains to support food and beverage
processing; and creative fashion and
craft industries in Nigeria.
Corporate bodies campaign
for gender equality
Corporate organisations in Nigeria
have launched a campaign
against gender inequality in the
country and continent.
The bodies urged both public and
private organisations to give women
the opportunity to occupy highlevel
positions; thereby reaffirming
that the position of women in the
society supersedes home chores.
According to Access Bank and the
Nigerian Stock Exchange, it is time
to promote gender equality among
staff through empowerment workshops
and seminars to help women eliminate barriers to growth in their
various corporations.
"Private sector plays an essential
and pivotal role in promoting
gender quality and women's economic
empowerment all around
the world. Until women are treated
as equal members of the society, politically,
economically and socially,
our nation won't reach its full potential.
At the NSE, 33 per cent of
our workforce are women and we
are commited to improving the figure.
I urge all organisations to step
it up for gender equality," the Chief
Executive Officer, NSE, Mr. Oscar
Onyema, said.