The move to reposition the Nigeria Customs Service seems to have been set in motion by the Comptroller- General of Customs, Col. Hameed Ali (retd). The reorganisation going on in the Service, according to findings, has seen some top officers, either voluntarily resigning their appointments or being relieved of their duties.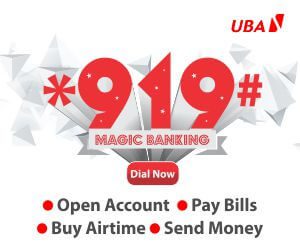 A dependable source at the Abuja headquarters told The Point that a fresh gale of right-sizing would soon hit more officers as part of the authorities' efforts to reposition the organisation. About 35 top officers of the Nigeria Customs Service were recently laid off by the authorities.
Inside sources told The Point in Abuja that the leadership of the Nigeria Customs Service was set to investigate the records of officers to determine those that might have been favoured, either by promotion or transfer. "It has lately been discovered that some officers actually collected notes from notable politicians to either stop a transfer or to get posted to a particular place considered to be juicy.
Majority of these people will be dealt with in line with the new orientation of the customs service," a top official told our correspondent. He said, "There are those that are usually absent. Age is no longer on the side of some. And there are those who have over-stayed at one particular duty post. I can tell you with absolute certainty that these people will be shown the way out through compulsory retirement or prosecuted for corruption as the case may be.
"Now, over 750 of them, cutting across ranks, have been pencilled down to go so that they could make way for others."
Attempts made by The Point to speak with the spokesperson of the Nigeria Customs Service Mr. Wale Adeniyi, were not successful as he did not respond to calls.