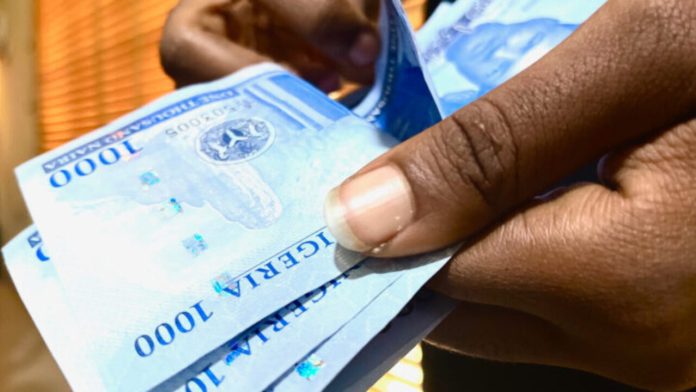 BY TIMOTHY AGBOR, OSOGBO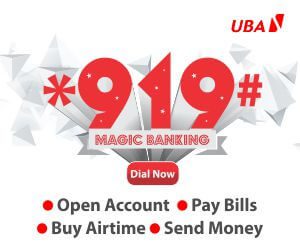 Economic experts have advised government officials to rein in their ostentatious lifestyles as part of efforts at easing the economic woes the poor Nigerians are battling.
They also called on the Federal and State Governments to ensure that the interest of the suffering masses is paramount whenever they make tax policies.
In their separate interviews with The Point, the economists and policy analysts said politicians and public office holders' reduction of ostentatious lifestyles would assist governments in cutting down governance cost and saving to provide public infrastructure that would mitigate economic challenges of citizens.
Samuel Atiku, Technical Coordinator of International Budget Partnership, a Washington DC based think-tank working to advance the public budget system, revealed that children of the poor are suffering stunted growth owing to malnutrition necessitated by hardship.
The economist said governments hold it a duty to ensure the welfare of their citizens, especially children who are the future drivers of the economy. He is one of the means of pulling people of their present economic doldrums is for governments to channel their focus on provision of palliatives, adding that such could materialise when money is saved through corresponding sacrifice by government officials.
Atiku urged public office holders to desist from making trips abroad, parading long convoys and taking along many aides to trips when they don't have significant roles to play.
He said, "One of the biggest challenges that we have is the refusal of government officials and politicians to sacrifice the same way they want the masses to during this painful economic period. Nigerians are already stressed, people pay for their healthcare from their pockets, education is not necessarily free, if you look across the board, transportation is not subsidized, and then we can go on and on. So, typically, if you look at the classical Nigerian, people that are earning below N50, 000 really do not get any significant benefits from the government but now, they have been told to pay more for fuel, people pay more for electricity among other skyrocketed prices of food.
"Governments in their governance structure must also cut down on the cost of governance and other spending habits. You are asking us to do all of the sacrifices but there is no corresponding sacrifice on your part, it's not fair and this is demoralizing the patriotic spirit of the citizens," Atiku added.
He stressed the need for government to be cautious in making tax policies that would worsen the condition of Nigerians, saying, "If you are investing in Nigeria and you are a big investor, taxes are waived for you and because you are enjoying that benefit itself, if you compare that to someone that is doing small business, they don't give them such waivers. So, it raises a big question around the cost of the government.
"If you look at the personnel component of the federal government's spending, N3.5 trillion is budgeted as salary of workers and if you break down that N3.5 trillion, you will discover that the people at the hierarchy, the people top there earn substantial amount of this money while those that are actually level 8, 7, and 6 below are earning very little despite that they make substantial amount in terms of population.
"Aside from the salary, the non-regular allowance in Nigeria is now about N1.2 trillion for this year. If you are a big man or a politician in Nigeria, they give you a lot of allowance for newspapers and all that. Those things run into trillions. We have been shouting that the government needs to rein down that cost and save for the masses. If you go again from that and you look at other components of personnel cost, the big politicians travel outside the country to get medical care, and this should be stopped at this time.
"If we also look at the overhead cost, for instance, in the University of Lagos, if you look at the electricity bill of the university, it will shock you to know that the bill is way lower than a tiny office in Abuja. Again, there are big question marks around it. Also, look at fueling of vehicles of all these political actors, the cost of fueling the vehicles of the Nigeria Police is not up to what the President of Nigeria spends powering his jet around the country and around the world. So, we have a situation where the government itself is not reining in on its cost but pushing the burden on citizens and then blaming the people again for the challenges we are having. This should not continue," he stated.
Another economist, Olaide Ajibola, asked the Federal Government to stop delaying efforts at rolling out palliatives to cushion the effects of the subsidy removal.
He said many Nigerians are becoming more impoverished and that people are no longer eating well.
Olaide called for sacrifice on the part of political leaders' lifestyles so that more money could be saved for the general good of the public.
The expert, while reacting to the subsidy removal approach, said, "Before you start implementing policies, you look at the environmental impacts of the policy and see the economic impacts. That was not done. The average wage of people living in Lagos is about N80, 000 and almost 50 percent of their income which is about N50, 000 is spent on transportation. Now, it has increased to N100, 000. People are resorting to living in the office while some are staying in their cars just to earn a living.
That's a very terrible way to run a country.
"We should have done the economic impact assessment, identified the people that will be hit the most and design palliatives based on those issues before the policies on subsidy. People are no longer eating well because prices of food have gone up. We are going to have a serious problem on our hands health-wise. The health of children is a strong determinant of a nation's economy. We observe that children's growth is stunted. In other countries, people take care of the vulnerable but that's not so in Nigeria."