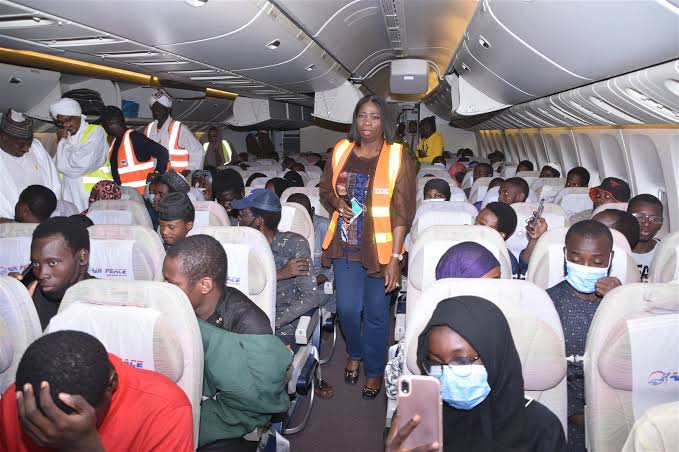 BY FESTUS OKOROMADU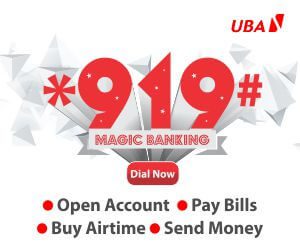 Minister of Humanitarian Affairs, Sadiya Umar-Farouq, has confirmed financial and airtime support from the duo of Dangote and MTN Foundations towards alleviating the condition of Nigerian returnees from Sudan.
Speaking while receiving the first batch of 376 Nigerians trapped in the war-torn Sudan at the Abuja airport, the minister said Dangote Foundation has offered a stipend of N100,000 to each as transport fare to travel to their various destinations with ease.
Similarly, the MTN Foundation has donated 25GB data and recharge cards worth N25,000 to each of the returnees.
Also speaking, the Sudanese Ambassador to Nigeria, Mohammad Yusuf, expressed gratitude to the Nigerian government for the safe evacuation of her citizens.
He, however assured that the situation in Sudan would soon be under control.
Yusuf described Sudan as the second country to many Nigerians, noting that normalcy would soon be restored in the war-ravaged country.
Also speaking, Director-General, National Emergency Management Agency, Mustapha Ahmed, said four more flights conveying Nigerians from Sudan were expected in Nigeria on Thursday.
"The situation in Sudan is real and terrible but we pray peace returns to that country. I am happy our people have started coming back.
"We are expecting about four flights tomorrow – three from Port Sudan and one from Aswan. So it is a process that has started and the tempo will keep on increasing.
"This is something that nobody expected and so we had to swing into action immediately. To get out of Sudan, we had to pay, to take our people to any other part, but we thank God that we are able to bring them back," he said.
He assured the returnees that the remaining evacuees waiting to be transported back home would soon arrive.
Some of the evacuees who spoke to the media expressed mixed feelings over the situation in Sudan.
Ibrahim Musa, a student who lived on the outskirts of the Sudanese capital, Khartoum, said he was devastated when he first heard the sound of gunshots and grenade explosions.
"The first thing that came to my mind was to escape and I thank God this is where I am now – home," he said.
Another evacuee, Faith Stephen, a pregnant woman, said she would go back to Sudan once the situation in that country stabilised.
Stephen said that she and her husband had invested so much in Sudan and were engaged in a thriving joint business.