BY BAMIDELE FAMOOFO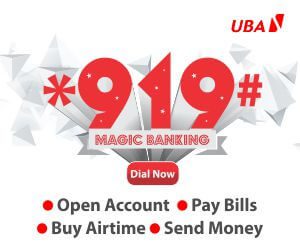 Dangote Sugar Refinery Plc reported a loss of N14.33 billion due to foreign exchange fluctuations in third quarter ended September 30, 2022.
The loss rose significantly over 2000 percent, from N1.99 billion in third quarter of 2021 to N14.33 billion as at September 30, 2022.
The big loss in forex contributed to rise in net finance costs of the Company to the tune of 757.8 percent, driven by a 677.4 percent y/y increase in finance costs, with finance income also growing significantly by 406.0 percent y/y in the period.
Overall, pre-tax profit grew by 50.2 percent y/y to N6.54 billion in Q3-22. Following a tax expense of N1.95 billion, profit after tax (+57.9% y/y) printed N4.59 billion in Q3-22.
Dangote Sugar's revenue increased markedly by 61.9 percent y/y in Q3-22, supported by sturdy increases across all its business segments – 50kg Sugar (+61.5% y/y | 97.5 percent of revenue), Retail sugar (+92.4% y/y | 2.0 percent of revenue), Molasses (+60.4% y/y | 0.3 percent of revenue) and Freight income (+23.5% y/y | 0.2% of revenue).
Across its geographical footprint, DANGSUGAR recorded marked growth in revenue across all its regions – Lagos (+45.4% y/y), North (+65.3% y/y), West (+179.2% y/y) and East (+74.6% y/y). On a q/q basis, revenue grew by 13.0 percent.
Gross margin (+527bps) expanded to 18.1 percent, as the faster growth in revenue (+61.9% y/y) masked the increased cost of sales (+52.1% y/y) balance.
The higher costs highlight the effects of the increase in key raw materials costs amid inflationary pressures and FX illiquidity issues. Consequently, EBITDA (+637bps) and EBIT (+723bps) margins increased to 17.9 percent and 15.3 percent in the quarter, respectively, further buoyed by a 4.7 percent decline in operating expenses.