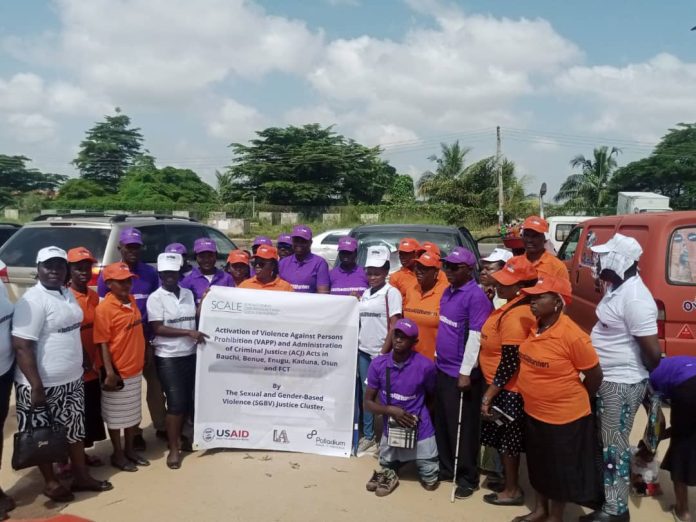 BY TIMOTHY AGBOR, OSOGBO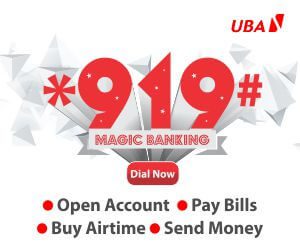 A Non-Governmental Organisation, Community Advancement Initiative for Self Reliance has urged the Osun State Government to implement laws that prohibit and punish offenders of Sexual and Gender Based Violence, saying the lack of implementation had been fueling delayed justice delivery on reported cases.
The NGO, in collaboration with other civil society organizations, Nigeria Association of Women journalists, media and lawyers, held a sensitisation rally at market places in Osogbo, and urged them to report SGBV offenders to appropriate quarters for prosecution.
Armed with banner and fliers, the organisations visited Orisunbare main market, New Orisunbare market, Post office areas and Old Garage area, and called on traders, motorists and passersby to give their young wards sex education, protect them and desist form shielding abusers.
Addressing journalists, the Executive Director of CAI4SR, Mrs. Eni Ayeni, said the NGO launched campaign on implementation of Violence Against Persons Prohibition (VAPP) Law and Administration of Criminal Justice and Law (ACJL) in the state in order to have speedy justice delivery and thus assist in eradication of SGBV in Osun.
Ayeni said, "We are here to flag-off the campaign on the implementation of SGBV law in Osun State. This is necessary because Osun State is one of the states that have domesticated the violence against persons prohibition (VAPP) law.
"We are calling on stakeholders to call on the government to carry out the implementation of this law. It is one thing to domesticate a law, it is another thing to implement, we are calling on the government to do the implementation of this law. If the implementation is put in place, the survivors of SBGV would have a speedy justice delivery. So many people are not coming out to report cases because it takes a lot of time, several court proceedings before judgement but with this law in place, it will give room for shortness of proceedings.
"We are calling on stakeholders to call on government to implement the VAPP law and the Administration of Criminal Justice and Law (ACJL). That is why we are gathered here today to enjoin stakeholders, CSOs, media to pass this message across to relevant stakeholders so that the laws can be implemented in the state.
"Previously, it takes like 5–10 years before court delivery would be made but with this law, it has given room for the shortness of that process. This has made survivors not to speak out or report such cases. If the law is implemented, the survivors will get justice on time.
"This project started this year in Osun State but the VAPP law was passed last year, the law is still fresh, so the implementation should follow suit, that is why we are appealing to the government.
"Part of the process of implementation is for the government to set up monitoring committee that will carry out the implementation and also monitor. The monitoring mechanism is imbedded in the monitoring plan for the government. On our own part, we are working with the different stakeholders including the justice sector to monitor the processes and if there is any case like that, we follow it to the latter," she added.