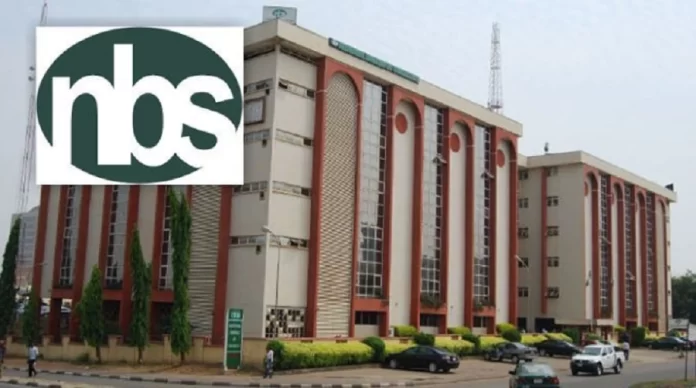 Revenue agencies receive N41.16bn as FAAC disburses N1.18trn in December – NBS
BY FESTUS OKOROMADU, ABUJA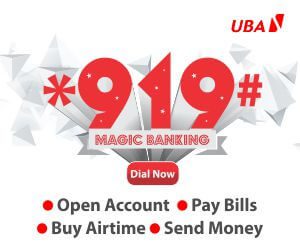 The National Bureau of Statistics has revealed that 36 states shared the sum of N3.16 trillion in 2022.
A total of N3.16 trillion was disbursed to the states from various sources of government revenue, including taxation and oil sales as Delta State received the highest allocation due to its status as an oil-producing state.
NBS disclosed this in its Federation Account Allocation Committee report published on its website.
Checks show that the amount disbursed to states by FAAC in 2022 was the highest on record.
In 2019, the states received N2.4 trillion, while N2.49 trillion was shared in 2018 and N1.74 trillion in 2017.
In addition, the NBS disclosed that the N3.16 trillion disbursed among the states came from various sources, including statutory allocations, 13% oil derivative, external debt deductions, distribution of exchange gain, the share of electronic money transfer levy, transfer of 50% share of Ecology to NDDC/HYPPADEC, and VAT allocations.
States with the highest FACC allocations in 2022 were the oil-producing states as they received the highest amount shared.
For example, Delta State received N348.6 billion from the federal account, representing 11.02% of the total amount disbursed to the 36 states.
Akwa Ibom State followed with a collection of N277.04 billion as net FAAC disbursement in 2022, accounting for 8.76%.
Other states in the top five are: Rivers State- N270.54 billion; Bayelsa State- N229.81 billion; Lagos State- N160.9 billion; Kano- N96.3billion; Edo- N87.5billion; Ondo- N75.9billion; Oyo- N74.6billion; Ondo- N72.1billion.
Conversely, Osun State received the lowest allocation from the federal account at N41.53 billion. Kwara State followed in the same direction with N42.87 billion collection and this is followed by Ogun State that received N43.32 billion in 2022. However, Lagos and Ogun States top list of highest indebted states in Nigeria.
Lagos State is leading the pack of 10 most indebted states in Nigeria, followed by Ogun State with the highest domestic debts.
Domestic borrowings by the 36 states in Nigeria, including the Federal Capital Territory, rose by N272.23 billion in 2021 to stand at N4.46 trillion.
The data also shows that Lagos, Ogun, and Imo States had the highest year-to-year increase in terms of the domestic debt profile.
Also, the NBS said on Tuesday that three revenue generating agencies of the Federal Government comprising Nigeria Customs Service, Federal Inland Revenue Service, and Department of Petroleum Resources received N10.876 billion, N16.638 billion, and N13.638 billion respectively as cost of revenue collections in the month of December 2022.
The NBS disclosed that the Federation Account Allocation Committee disbursed the sum of N1.1175 trillion to the three tiers of government in December 2022 from the total revenue generated in November 2022.
In addition to the total of N41.16 billion which translated to 3.5 percent disbursed as collected as cost of revenue generation, the NBS report also revealed that the sum of N6.893 billion was transferred to the Nigerian Midstream and Downstream Petroleum Regulatory Authority while the FIRS got N100 million as refund on cost of collection and another N4 billion as refund.

Details of the sources of earnings of the amount disbursed show that N938.618 billion came from the statutory account, N7.164 billion from exchange gain for the month of December, N11.428 billion from electronic money transfer levy, and N217.825 billion from valued added tax.
According to the latest NBS report, the Federal Government received a total of N358.514 billion from the N1.18trn, while States and Local Governments received a total of N272.481 billion and N202.485 billion respectively.
Similarly, the sum of N68.57bn was shared among the oil-producing states from the 13% derivation fund, while an addition sum of N48.857 billion and N18.163 billion was distributed as 13% refunds on subsidy, priority project and police trust fund January and 13% refunds on subsidy priority projects.
The sum of N120 billion was transferred from the statutory account to non-oil Excess Account while N6.273 billion was allocated to the North East Development Commission from valued added tax.
Further breakdown of revenue allocation distribution to the Federal Government revealed that a total net amount of N223.26bn was disbursed to the Federal Government consolidated revenue account; N6.20bn was received as a share of derivation and ecology; N3.10bn as stabilization fund; N10.41bn for the development of natural resources; and N8.27bn to the Federal Capital Territory, Abuja.
As usual Akwa Ibom State got the large portion of the allocation with N41.237 billion, followed by Delta State, Rivers and Bayelsa with N37.238 billion, N29.749 billion and N24.427 billion respectively.
Ogun State tailed braze with an allocation of N4.445 billion while Osun got N4.545 billion for the period.