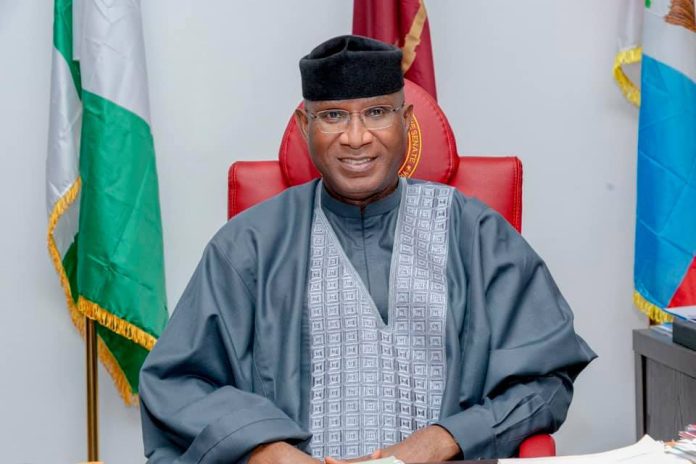 In this interview with a group of journalists, the Deputy President of the Senate and governorship candidate of the All Progressive Congress in Delta State, Ovie Omo-Agege, speaks about the ruling People's Democratic Party in the state, why he wants to take over from Governor Ifeanyi Okowa, politics of Nigeria, economy, among others. Excerpts: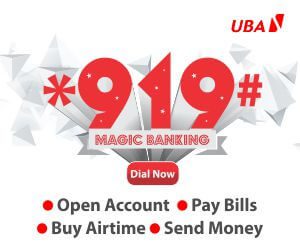 How has your campaign to become the next Governor of Delta State been in the last few months?
It's been exciting and tough, though not as tough as we envisaged. We knew we had a chance. We felt that the sitting Governor had not done well. We believe that buyer's remorse has set in because the People's Democratic Party has been in charge of governance here for 24 years and the last eight years have been disastrous.
This is not my position, it is the position of most of the citizenry in the state. And that is because they've been able to do a comparative analysis with sister states that are similarly situated in terms of receipts.
The Federation Accounts Allocation Committee, derivation, and other payments that come either by way of reimbursements or shortfalls in some payments like the President (Muhammadu Buhari) did recently. And in all of that, the total sum that has accrued to Delta in the past seven and half years, inclusive of these loans and these shortfall reimbursements from the Federal Government, totals about N4.2 trillion.
Our people are very angry. They look around them and are not able to see anything on the ground that is commensurate with those returns.
What is your assessment of the Okowa administration in Delta State since 2015?
Warri was originally conceived when the state was created, Asaba was meant to be the administrative capital while Warri was to serve as the economic nerve centre or hub of the state. Most of us grew up in this town. The Warri we grew up in is a far better Warri than what we have today.
The place is in a state of decay. If you go to our stadium, it is a total rot. In fact, there is even an allegation that most of the equipment in the stadium were carted away by the governor to refurbish the one in Asaba.
Come here, the roads are in a total state of disrepair, of course, all the companies have moved from here because of insecurity, which is a national challenge. But in addition to that insecurity, we also have cases of extortion by non-government actors who also happen to be actors in government collecting what we call 'deve' in this part of the world under the colour of government.
When you have companies that are interested in bringing business here, I've come in here trying to set up businesses as well. Our people are being told every now and then that unless and until you pay x-sum of money, not to government coffers, but to powerful individuals in government, of course, you expect that those companies will run away to a place where the environment is more conducive for business.
Some people see that as our culture in this part of the state, which is not there in Asaba. So, everything has pretty much moved to Asaba. Even in Asaba, people are still complaining. Some civil servants have served this state for 8-10 years, with a clear understanding that there will be deductions in their salaries, while in government, and at the time of their retirement, not only will they be entitled to gratuity, they will also be paid their pension, as and when due.
But as we speak, some of them, for 8-10 years out of government, have not been paid anything. Some of them have died. Some are dying. They protest every day. Why they're even bitterer is because they know so much money has come into the state. How much will it take to retire these pensions? But their bitterness is fuelled by their belief that Delta is not a poor state, has never been a poor state, consuming all of these receipts. The monies are being channeled elsewhere. Most people suspect they're being channeled to funding a presidential campaign, as opposed to deploying the resources for the beneficial use of the people, most especially these pensioners.
"THE MONIES ARE BEING CHANNELED ELSEWHERE. MOST PEOPLE SUSPECT THEY'RE BEING CHANNELED TO FUNDING A PRESIDENTIAL CAMPAIGN, AS OPPOSED TO DEPLOYING THE RESOURCES FOR THE BENEFICIAL USE OF THE PEOPLE, MOST ESPECIALLY THESE PENSIONERS"
What is your view on the Okowa administration's plan to borrow more money a few months before it leaves office?
On this issue of borrowing, we are tired of this thing. Every day, today it's more than N50 billion, the next day N15 billion, another day, N100 billion. We are just tired, and because we have a rubber stamp House of Assembly, a rubber stamp Speaker who is willing to do the governor's bidding, they've been getting away with this.
What have we done to checkmate this? We did orchestrate some litigation in court in the past to try and stop this.
We were faced with the issue of locus that required us to prove interests and damages over and we checked, they had received about N425 billion in loans that they've taken. And it's not as if these loans are tied to specific projects. But we just know that this is a conduit to try to channel all these funds into the presidential campaign and we've been able to bring this to the consciousness of our people.
They've since written off the House of Assembly Speaker, who is the candidate now known as the man who drops the gavel at any moment's notice, just to give the governor whatever he wants.

We're very unhappy with that and I'm confident that the bank knows the implication that if it goes ahead and releases that money, N40 billion to a government that has less than four months to go, I'm sure that in the event that we prevail, our prospect of prevailing is very bright, in the event that we prevail, we intend to do something about that loan, should it be approved.
You are Deputy Senate President. Why are you leaving your comfort zone for the uncertainty of a gubernatorial election? Why leave your comfort zone to go and run for governor?
This is Delta State, and there's this misconception that it is a PDP state. It's not really a PDP state as such. I told you the reason PDP has been getting away with these "victories" is because they've not really been confronted with coordinated and powerful opposition.
The opposition they've had to deal with in the past, it's like they had their numbers, and they always knew what to do. But they've never had to face an Omo-Agege in a general election, but they will face me now, is not just a party but a national party. I've beaten them twice here at the Central (Senatorial District).
I beat them in 2015, they stole my mandate and I was able to recover it. In 2019, I shot them down, and made sure that they were the ones who went to court.
So, I know how to beat them. I've beaten them twice. There's no reason I can't beat them a third time. But like I said, the state is ripe and ready for me.
It is unfortunate that you guys have not been around. The report from a national daily has been tilting in a direction that is not representative of what is on the ground. I'm sorry I had to say that. But, for those local journalists who are here, they will tell you that there's so much resentment against this government and whatever it represents.
Even the arithmetic we are dealing with right now is fake. We believe that if the elections were to be held today, we would win everywhere in the state.
"WE'RE NOT HAPPY THAT THE FUTURE OF DELTANS, EVEN CHILDREN UNBORN RIGHT NOW, IS ALREADY MORTGAGED. EVEN THOUGH WE DON'T KNOW WHAT THE MONEY IS USED FOR, WE ARE ALL DEBTORS, THAT N417 BILLION THAT THE MAN HAS TAKEN, IF THEY DO PER HEAD COMPUTATION WE'RE ALL DEBTORS, EVEN MY CHILDREN"
When you become the governor of Delta State what will you do? What is your unique selling point?
I'm not the first senator of the state. You made the argument that I'm the first Deputy Senate President, and you're right about that, but I'm the first senator that has touched everyone, every community, every village in my senatorial district. In the past, senators commissioned and celebrated 3-5 projects that they've done; I can't even count my projects. I set out to light up the entire senatorial district.
As you were driving in here, you may have seen street lights. All those street lights you saw came from me, and we have this in every village, community and town. You can check before you go. To further boost power supply, we have provided transformers everywhere. In addition to that, even though it's not our obligation, we are reconstructing and renovating schools, and building new classroom blocks.
Everywhere, we are doing drainages, shore protection, protection, and providing potable water. I'm speaking as a Senator now. In fact, I have more projects in Delta Central than the governor does. Of course, not to talk about the Federal Polytechnic, Orogun, which I attracted here to my senatorial district, which by the way, is fully paid and constructed. You know, ordinarily, if you check the capital budget of every institution, it's about N400 million for a university, and about N300 million for a polytechnic.
If you like, call it budget padding, I insisted that the federal education in my place must be 100 percent funded in one budget cycle, and it has been fully funded in one budget cycle. We started the project and by the end of this month, everything is fully ready for takeoff. We are not going in there as a temporary site, every infrastructure required in that institution is ready. That's one. Two, I also brought in the defence staff school, which is like the National War College. We have that here.
My people are also very happy with me here. That would be my first term, of course. Also, the bill created a legal framework for FUPRE (Federal University of Petroleum Resources) here in this town.
Of course, it's been in existence before now for almost 15-20 years, but that legal framework was always a challenge, and, of course, you know the implication, a government can wake up one day and say, "we can't have the PTI and FUPRE all in one town, one of them should move elsewhere", but with the legal framework, that becomes impossible. Now, my people have seen me. They have seen what I have done as a Senator. As I said, there are some communities in which I have not even commissioned any project.
If I were to commission projects, it would take me about 2-3 years, because that would mean going to every community to cut the tape. I can't do that. So, my people have seen that this man is not the first Senator to have gone to the Senate.
If he could do this as a Senator, what would he do if given the opportunity to serve as a governor? And of course, they've been able to compare me with other colleagues. Of course, everybody has their own priorities. I made a conscious decision to serve my people and be selfless in that exercise, and I have done so.
My campaign is very well received in all three senatorial districts, not just my zone. Now, my zone has become very exceptional, and the reception in the other two has been very good. But I can't even describe the level of acceptance we've received in my zone. Am I surprised? I'm not. By the zoning arrangement, my zone is supposed to produce the next governor, therefore all the parties have their candidates from here.
That will naturally entail the votes here being split, and making the other senatorial zones to make the final call. But with what is on the ground right now, no vote here is being split. Don't take my word for it, go out and find out.
If elections were to be held today in Delta Central, I don't see how we can get less than 85 or 90 per cent in my own zone here, even though this is where all the candidates are from. And we are very solid in Delta-South, we've been able to make a case there, such that for the first time, even though they have a governor from that zone for eight years, if you go to that zone you don't see anything on the ground.
For the first time, as a candidate, I'm told this is the first candidate who has come into the riverine areas. I went into the creeks, and the rivers, including Gbaramatu and saw the life the people living there. Even though I use the word "living", they're not really living, they just exist. And these are the people who produce the bulk of the wealth of this constituent. So much money is coming into our state, and yet you go in there, there's a community I went to, I believe it is Gbokoda, an Itsekiri community and next door is the Ijaw community.
I'm asking myself to imagine for a second that if a woman in any of those communities goes into complicated labour, the nearest hospital will take about five hours to get to Warri. Even my own boat took about 2 hours because it's a very powerful boat, with a triple engine. But how many of these people have access to that kind of boat? So, imagine a woman in complicated labour, what happens by the time she gets to Warri? Either she's gone or the pregnancy is gone.
How much does it take, given what we have received, to put something respectful that will take care of the basic health facilities in those areas? It's not being done, and yet they produce this wealth. Not too long ago, our governor established three universities in one day, putting one in his village, another in Asaba.
He merely converted a polytechnic in Ozoro into a university. I call it a name change, although he called it an establishment, but it's a name change. Now, the Ijaws and Itsekiris who produce the bulk of the wealth of the state got none.
Even my own zone here, maybe we can say we have Delta State University here. The Speaker couldn't even ask this governor, "you want me to approve three universities for you, and there's none in my senatorial zone, none in my own local government." And people are asking questions now.
The local government where he comes from is the most backward in this state, no banks, no tertiary institution, and we are asking, "you want to become governor, and you couldn't confront the governor to at least give you one." I even condemn our Itsekiri and Ijaw leaders who are running after the governor because they've not been able to confront him to make a case for themselves. I tell people, you are all in the National Assembly. It's a rat race. Everybody fights for their people.
Today, there may be a bill to establish a university in Daura. We will approve it. It is one thing to get all these approvals in the National Assembly, and get Mr. President to sign. There are many bills flying left, right and center. Of course, when all those bills come, we will approve them. So that when I go to Mr. President, I can say Mr. President we have approved this for this state, where is my state's own? I come from somewhere. I want a similar project in my place.
It depends on your ability to persuade. If I can persuade the president to protect the interest of my people, why can't this Speaker who wants to be governor be able to also confront our governor to be able to get something? But what I intend to do differently, as you said now, is that I intend to be equitable, just, and fair to everyone.
I take it that these are common patrimony. No ethnic nationality should be shortchanged to the detriment of others. I intend for instance, given my experience now with the federal polytechnic we just constructed in my place, we are not looking for anything anymore. We have everything.
It cost us 15 billion to start that institution from scratch. Given the resources we have here, I intend to bring a bill as soon as I come onboard, to amend the University of Delta Act, which the governor just established. I'm going to expand it, I'm going to set up the campus of the University of Delta in Koko to address the educational concerns of the Itsekiri ethnic nationality.
We also intend to set up another campus of the University of Delta in Bomadi to address the tertiary institutional concerns of the Ijaw people. It's going to be a full-fledged university. We are going to be looking into the details.
It may be one university with one Vice Chancellor. We will have Provosts running the campuses. And they won't be full-blown campuses. We are going to have specialized campuses. The campus may just be renowned for engineering.
An engineering faculty will just be there with one other faculty, then maybe medicine and maybe law, and so on. Like that, we will bring equity, and these agitations will stop. Because some of these people feel like they're second-class citizens, even though they're the ones that generate the wealth in the country, and by extension the state. Then, look at Warri. We intend to go into massive urban renewal.
There are a lot of things we want to do here. We are going to clean up the city, we will come up with an integrated transportation system that will do away with most of these Keke and everything you see on the road.
We have since become the Keke capital in the country, and we are not happy about that. Are we banning Keke? No, I'm not saying so. We are not banning, but we are going to clean up the city. People will have to make a choice of the kind of transportation system they want to put in place. They may end up making a call not to go with Keke, and rather go in with what we are going to be bringing in.
The healthcare sector needs to be revamped. We are all familiar with Delta, I'm sure you can speak with people. When ex-Governor James Ibori set up the Teaching Hospital in Ogara, the idea at the time was to make it the very best in West Africa, and for a while, it was so. But we have a culture here that refuses to see the government as a continuum, if something is not started by you, you shut it down, we intend to end that, bring that hospital back to what it's supposed to be.
Instead of what this current governor has done; shut down the place, and set up a new Mother and Child hospital in his village. I need to make this clear. Everywhere I go, I tell our people that a lot has gone into the governors' conclave. We are not quarreling with them. They are all Deltans and also entitled to the good things in life. All we are just saying is that the thing should also spread. We envy them. We are not angry with them. We want to be like them. That's the bottom line.
Now, there's also these issues I've spoken about several times with Bola Ahmed Tinubu, who I believe will be the next president. In the course of our discussions, we've raised issues about this revamping and reopening of the Warri Port, Koko, Sapele ports. Speaking about the Warri Port, we know what the challenge has been; it's the dredging of the Escavos Bar, it costs a lot of money. He (Tinubu) has given his commitment.
It's a battle we've been fighting for years. I don't want to go into the reasons. I don't want to knock anybody. But he has given me his commitment. He is also a stakeholder in the state, given that the wife is from here, and he sees Delta as one of those states that he will do anything to keep in her colour. He has agreed to help us approve the dredging of Escravos Bar, not just for us to get an appropriate draft for vessels but to also help us bury the pipelines because the challenge we have is that we have the oil pipelines hovering in the areas that the vessels cannot move without destroying them.
I know NNPC has come up with some arrangements of late that will lead to the burying deep onshore of pipelines that will address this issue of vandalization that will not require all these pipeline protection that is raging right now. They are also trying to do the same in a submersible way, in deep waters. Once that is done and the Escravos Bar is dredged, we will now be receiving big vessels here in Warri.
The Warri we grew up in was the bubbling Warri ports. The economy will boom when we create jobs for our people. Also, those roads, in terms of infrastructure, we want to have good roads unlike this current government that brings in contractors with wheelbarrows and shovels. I intend to imitate my friend, Governor Nyesom Wike of Rivers State. I will bring Julius Berger here, I will position them here. We are going to insist on local content.
It is only when you demonstrate to us that you don't have people who are experienced in providing this kind of service here that you will go outside and bring in people. I believe when we do that, we will be able to address, not just the educational challenges we have, but also the issue of unemployment.
Should any of the banks go ahead and give out these loans to the Okowa administration, will you repay it if you come in?
No. We won't pay. Now, this is, without prejudice to the ones that followed due diligence and the processes. What you are seeing now, since the day of the caveat that we issued as major stakeholders, about one month ago.
We put the banks on notice not to loan any money now, because any money you're loaning now, you're funding the Okowa-Atiku presidential ticket, and Delta State should not be in the business of funding that presidential ticket. So, should they do, having received notice, there are implications.
We will prepare to litigate it, because I'm sure that they're smart because those banks have shareholders and they have an obligation to the shareholders, not to unnecessarily put them at risk.
The APC's performance at the centre vis-avis your gubernatorial ambition? How will it affect you in Delta?
This election is per head, for want of a better expression. Here in Delta, the APC has done well. I am the face of APC in Delta State. For you to condemn APC in Delta State, you have to condemn me and I have done well.
Our people have seen, as I told you, I have more projects, which are Federal Government projects of course, here in Delta Central, my own senatorial zone, more than the governor has in his zone.
So, why will people of my zone, for instance, want to say that because APC may have been perceived not to have done well in one way or the other therefore they'll visit those sins on us here in Delta State? I'm not so sure.
And even at that, coming to the national level I think the challenge we have – I heard the president one day lamenting during his visit to Imo State that we've done a lot of good things, but these things are not being communicated to the people.
You saw the Governor Wike revelation. How many people knew that Buhari granted all of the requests for payment of backlogs arising from the 13 percent derivation that have been pending before past presidents?
This president doesn't play politics, he is very apolitical. How many South-South states are APC? Yet he granted all of the requests. Nobody talked about it. If Wike had not said it, even I as Deputy Senate President wasn't aware that N250 billion was approved by the president for my state.
So, there are a lot of things the president is doing but are not being communicated. Of course, I'm also suffering the same fate here. Most of the things I'm doing, a lot of people are not even aware. It's only in the course of my campaign that they tell me "oh, you also did this, you also did that.' And I tell them "thank you for reminding me." So, I don't believe that the centre has not done well. It has.