Charges are illegal, experts insist
There are indications that some Nigerian commercial banks now burden their customers with illegal/excess charges in order to meet revenue targets. Cases of irregular charges, according to bank customers, increased after the Federal Government mandated the banks, through the Central Bank of Nigeria, to remit its agencies' funds to the Treasury Single Account.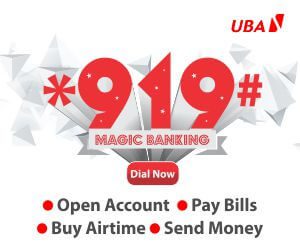 Pastor Joshua Owoeye, a customer of Access Bank, said he was shocked when he received several alerts, notifying him of strange deductions from his account. The charges, he said, included maintenance charges, management charges, multiple SMS charges and Value Added Tax, among others.
"I was dumbfounded when I realised that my bank charged me for maintaining or managing my account, apart from other charges being deducted from the said account. This is unbearable," he told The Point.
Owoeye said he decided to approach the Iju-Ishaga, Lagos branch of the bank, where his account is domiciled, only to get more surprises. On getting to the bank, he was stunned by the response of the customer care officer who said coldly, "You will have to come back to see the branch manager to explain why you have to pay for the charges."
Three weeks on, all efforts to obtain valid reasons for the deductions or have the actions reversed have not yielded any result. After several visits to the branch, the clergy lost interest in pursuing the reversal of the charges.
Similarly, other depositors across the country complain of new monthly deductions by their banks. While some complained that new charges were being deducted from their accounts, others allege they were over-charged. Mr. Chikodi Okafor, a depositor with the United Bank for Africa, belongs to the former category. The Enugu- based trader complained that his bank sent an SMS, notifying him that about N300 was deducted from his account for VAT. He said that he stormed the Ogui Road, Enugu branch of the bank the following morning to report the deductions to the branch manager who, he said, could not convince him.
"This is a new development. I understand that VAT is a form of consumption tax paid on purchased goods and I am surprised that I can be charged for such service. What has the bank sold to me?" he queried.
Some bank customers allegedly received notifications on SMS alert fees even when the purported notifications were never sent. "Recently, I got an alert that N70 had been deducted from my account as the alert fee for October 2015 and I have not received any alert from the bank since last December," Mr. Yinka Banjo, a depositor with First Bank, noted. The Managing Director, His Choice
For the concluding part of this story and others, grab your copy of The Point from your nearest vendor