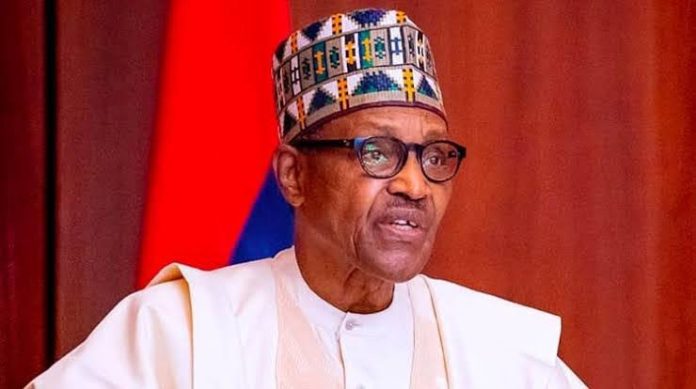 It's a dangerous gamble govt can't afford – Oil marketers
BY AUGUSTINE AVWODE, TIMOTHY AGBOR, BAMIDELE FAMOOFO, FESTUS OKOROMADU AND MAYOWA SAMUEL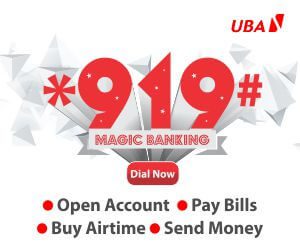 As the Federal Government prepares to completely deregulate the downstream sector of the Nigerian oil and gas industry in the coming months, Nigerians have expressed worry that the multiplier effect of the increase in fuel price on them would be burdensome.
While Nigerians have been told by stakeholders in the downstream sector of the Nigerian oil and gas industry to brace up to buy a litre of petrol otherwise known as Premium Motor Spirit for N750 by the time the Federal Government finally stops subsidising the daily need product, Nigerians have advised the Federal Government to revitalize the nation's refineries before embarking on the complete deregulation.
Nigerians who spoke with The Point on Monday said the whole subsidy issue has been much because the government keeps exporting crude oil overseas to refine and pay heavily to import the refined products to Nigeria.
For them, the Federal Government shouldn't proceed with the deregulation policy if the nation's refineries are not put in good condition.
A civil rights activist, Michael Ebofin, said, "A lot of people are agitating that the government should not remove the subsidy until the economy is fixed and some vital steps are taken so that the hardship and pain it will bring on the masses won't be so much.
"Some people and foreigners get it wrong when they start comparing Nigeria with some foreign countries that do not have oil and rely on importation. The problem that we have is that we have this crude but we cannot process it in Nigeria. This is a slap on our face as a country and we have been telling the Federal Government to revitalize our refineries so that we can be refining our crude oil in Nigeria and desist from exporting crude to other countries for refining and importation back to the country.
"The outgoing administration promised Nigerians that it will ensure that a permanent price is fixed for petroleum products in order to ease the pains of Nigerians but we can now see that the government doesn't have the interest of the masses at heart. It's funny that some analysts will come online and start comparing Nigeria to other countries that do not have crude oil. They will now be telling you, do you know how much it's sold in London? Do you know how much a litre of fuel is sold in Canada? We don't have to be comparing Nigeria with those places. You can imagine what happened in Ghana recently with the removal of their subsidy and a lot of things. Even if a litre of fuel won't be as high as N700, it's obvious that Nigerians' hardship will be worsening if the subsidy is finally removed," he said.
While noting that President Muhammadu Buhari may be bequeathing a chaotic administration to the incoming President should the full deregulation be done without necessary steps taken, Ebofin said, "The petroleum marketers will have to sell at any rate they want and we can't stop them. That is why it is necessary that all Nigerians should tell the Federal Government to revitalize the refineries and desist from taking our crude outside the country for refining. Once this is done, we won't spend much on refining and the subsidy removal won't affect Nigerians that much. But, if this is not done, the outgoing government will only be leaving a very tough burden for the incoming administration because the hardship will be enormous."
Also speaking, the Chief Executive Director of a Civil Society Organization, Better Living Foundation and Capacity Development, John Adedeji said the Federal Government doesn't have the interest of Nigerians at heart and that the deregulation policy would further impoverish the masses.
He canvassed for measures that would mitigate unforeseen circumstances and suffering before the government would proceed on the deregulation.
Adedeji said, "The government may have good intentions concerning the subsidy but are they really utilizing it? If they are utilizing it, it's good and I will support the deregulation. But, they have to talk with the major marketers on how much they are going to sell it. Also, they should know how much the commercial marketers will sell it. There should be measures on the price of fuel because completely taking away the subsidy will affect the nation, most especially the masses. The removal of subsidy is good but the government should put a task force in place and put a price peg on what the fuel will be sold by major and commercial marketers so that everyone won't be selling at any prices and worsen hardship on Nigerians."
Another citizen, Mrs. Grace Agamu, asked the Federal Government to halt the deregulation process because, according to her, "it will be tougher for us in this country. If I have my way, I will advise President Buhari to stop anything that has to do with fuel for now. We have voted for a new government, he should allow that government to take its decision. Buhari has been there since 2015 and everything has been worse, so, what miracle does he want to perform now that he has less than two months to leave that position? The man doesn't love us, the poor Nigerians and I know this is another means of making us suffer untold hardship."
Another respondent noted that taking any step that would shoot the pump price of fuel to N750 per litre in the name of subsidy removal is a dangerous gamble the government can't afford.
The manager of a new filling station, one of the many that lined the Lagos –Ibadan Expressway at Ibafo Town, said it will be resisted by the people.
He explained that during the recent scarcity, the violent behaviour of some customers clearly showed that people were unhappy and very upset. He said if such people are asked to pay such a high pump price they were never used to, coupled with the prevailing cash crunch, it might lead to a spontaneous reaction and that their investment may not be safe.
The Manager, who gave his name as Agboola Francis and pleaded that the name of his station, one of the major oil marketers be not mentioned, stated that Nigerians may be forced to react negatively and violently to such a development.
"My prayer is that may it not happen. I pray so because it is a gamble the government cannot afford to try. You see this station, during scarcity, I was always afraid when some customers would shout and behave violently. Sometimes we would just close and switch off the lights. If the government tries it, the people will react violently and they can burn down filling stations. Did they not burn down banks?

"This company is a big one and a major one but nobody would want this place to be set ablaze. Then, very importantly, it is true, it is true that we will sell the way we buy. But if I sell fuel, won't I buy garri or yam or plantain? Won't I pay house rent? Where will the landlord get money to buy fuel for the generator or car? He will increase the house rent. What will Dangote do? He will increase the price of cement. See, Nigeria will just scatter. If it is just N200 per litre, yes, people will be able to afford it. After all, we were already selling for N250 before. So people have already adjusted, but to say N750, be ready for war. That's how I see it, my brother. Government should not try it. But then it can raise the pump price from the N187 we are selling now to N200 or N220. That is still better than N750. My brother, nobody will be ready to pay for it, period."
Human rights lawyer, Yomi Ogunsanya, also decried the negative impact the proposed removal of fuel subsidy will have on the economy and the masses.
Ogunsanya who spoke to The Point, however urged the incoming administration to set strategies in place to cushion the effects of the subsidy removal.
He also decried the comatose state of all the country's refineries, as according to him, if the refineries had been made to function, the matter of fuel subsidy won't arise.
Ogunsanya said "It will further drive people into poverty. Nigeria is a country that produces petroleum, but does not see the benefits, in terms of people enjoying that product.
"If we had our refineries working, I don't think we'll be having problems about this. The outgoing government promised to repair the refineries but up till now, nothing has been done.
"The thing is that when they remove the subsidy, it will have a ripple effect on the economy. Prices of goods, services and other things will skyrocket and triple. Transport fares will increase, workers that are supposed to board a bus of N200, you can bet that the fare will be triple.
"Inflation will continue to rise and then the purchasing power of the naira will continue to decline. People are going to be driven down into the poverty line, there's going to be much poverty in the land.
"There'll be protests but let's see what is going to happen. I believe that before they can talk about removing the fuel subsidy, they have to look at it holistically; they have to find ways of cushioning the effects of the removal of the subsidy. Because we're in a country where our consumption does not match what's actually being declared, people have queried those figures.
"It's a rough road ahead. For me, I don't think any incoming government will want to start its administration on such a note. It remains to be seen but it's not going to be an easy ride. The masses are going to really suffer; everything will triple, if not quadruple, you know how things are in the country.
"I believe that infrastructure should be there to cushion the effects of whatever the full deregulation may have on the economy. I believe they have to carry the people along, the stakeholders along with other people, and let them know. Whatever they are going to save from the subsidy payment, what is it going to be used for? We've been hearing this for a long time, up till now, they're still paying the subsidy.
"We know how much they are paying. This is what they protested against in 2015 when they said there was no subsidy, the current president said subsidy was a fraud. But the same government has been paying subsidies for eight years now. Tinubu is now saying he's going to remove it? Well it's going to be bad for the economy, and it will have a debilitating impact on the economy."
Kayode Oluwadare, an energy analyst, explained that the removal of fuel subsidies without adequate social welfare programmes will lead to higher fuel pump prices and inflation.
He argued that the government needed to fix infrastructural deficits and problems of policy implementation to develop the economy.
He warned that the Dangote refinery is not a solution to Nigeria's refining woes and should not be relied upon alone.
"Nigeria needs to focus on fixing local refineries, encouraging the development of modular refineries, and increasing refining capacity to avoid fuel and petrochemical crises. Funding for the Dangote refinery came from a consortium of local and international banks, and the pricing of products will be influenced by various factors, including Nigeria's risk index and inflation rate," he added.
Bismarck Rewane, Chief Executive Officer, Financial Derivatives Company Limited, maintained that the petrol subsidy policy remained economically costly.
The economist, in the latest edition of his monthly Breakfast Meeting report held at the Lagos Business School, noted that while between 2015 and 2020, $5.5 billion was spent on subsidy, in 2021 alone it went up to $3.8 billion, and $6.2 billion in just the first quarter of 2022.
He stated that despite the increase in money available to the Federation Account Allocation Committee, even without contributions from the oil sector, many states continued to pile up debts, with frequent defaults in salaries and pensions.
Rewane said in the report that the huge subsidy payments would account for more than half of the N11 trillion budget deficits, which the Federal Government projected for 2023.
"The real game-changer would be the re-allocation of freed-up funds to transport infrastructure which would lower transport and logistics costs," Rewane noted.
He however kicked against the proposed N5, 000 per month transportation stipend which the Federal Government disclosed it will pay to vulnerable Nigerians to soak the pressure of subsidy removal.
His words: "The palliative, at a paltry 16.7 percent of the minimum wage (N30,000), is expected to run for about 6-12 months and designed to serve as a social safety net for 40 million of the most vulnerable Nigerians. The total amount comes to N2.4trn (80% of subsidy spending and 1.5% of GDP). At a time when consumers are grappling with higher food prices, the N5, 000 barely scratches the surface."