BY FESTUS OKOROMADU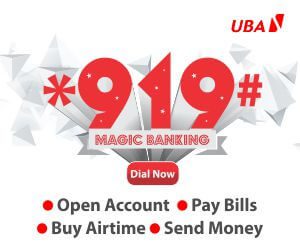 The National Bureau of Statistics said average retail price of Automotive Gas Oil, otherwise known as Diesel, per litre as at December 2022 was N817.86 per litre, an increase of 182.64 percent from N289.37 per litre recorded in the corresponding month in 2021.
The NBS in its Automotive Gas Oil (Diesel) Price Watch for December 2022 released on Monday shows that the price of Diesel rose consistently for 11 consecutive months in 2022 after it fell from N289.37 in December 2021 to N288.09 in January 2022.
On a month-on-month basis, the price increased by 1.11 percent from N808.87 per litre reported in November 2022.
Analysis of state show Ebonyi leading the pack with highest average price of the product in December 2022 at N869.25 per litre, followed by Bauchi with N860.00, and Ondo with N856.36 On the other hand, the lowest price was recorded in Akwa Ibom with N773.75, followed by Benue with N777.50 and Borno with N785.00. Furthermore, analysis by zone showed that the South-West had the highest price with N841.35, while the South-South recorded the lowest price with N798.54.
With the high costs of diesel, fuel and epileptic electricity supply, it has become extremely difficult to run a business profitably in Nigeria.
Energy cost is taking a huge chunk of the operating capital of manufacturers rising over 40 percent in some cases.
In a recent statement, the Kwara/Kogi branch of the Manufacturers Association of Nigeria said with the skyrocketing price of diesel, it has become almost impossible for them to operate.
The branch Chairman, Bioku Rahmon in the statement said the manufacturing sector was facing huge energy crisis with non-existent public power supply and high cost of diesel.
He appealed to the Federal Government to urgently come to the aid of the manufacturing industry.