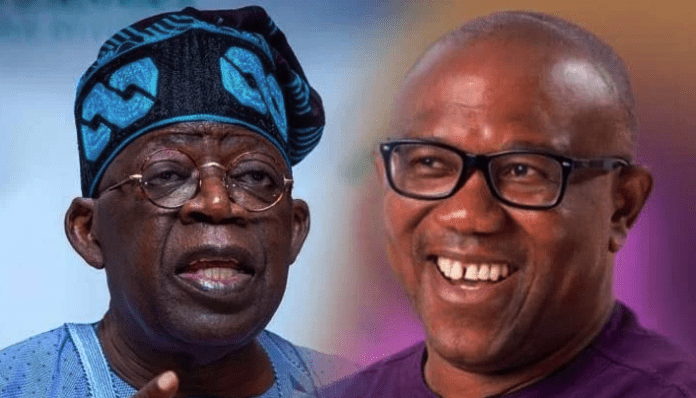 BY BRIGHT JACOB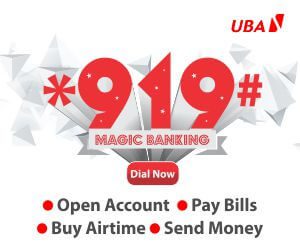 As the countdown to next year's general elections continues in earnest, spurious news stories have begun to flood the social media space in their distorted glory.
From Facebook to WhatsApp and Twitter, these fabricated news items, usually written by faceless and anonymous writers, often engross and sometimes keep their readers thrilled, leaving them to ponder in disbelief (or even belief) and amazement at the audacious nature they were authored and posted on the information superhighway of the internet, with the aim of triggering disdain and hatred against those on the scheming radar of these faceless writers.
Therefore, as the D-Day clock of the election continues to tick, with electioneering campaigns now gathering steam and about to take off, it seems this false news has been "weaponised" by mischief makers and used indiscriminately as the tool of choice to send the wrong political signals about political foes, thereby drawing negative attention their way.
Such unsportsmanlike conduct notwithstanding, many hold the view that one does not need a crystal ball in a near-dysfunctional society like Nigeria to be told that the giant of Africa is no stranger to fake news and disinformation. Spreading fake news seems to be a part of the way of life of many misguided individuals who believe they have the world in their grasp because of the power they believe the pen wields.
Those who are guilty of this practice brazenly think they possess the ability to distress others and propagate confusion with their lying reports. They salivate at the prospect of playing with and influencing the opinions of hapless internet users, courtesy of the fabricated "news" they herald and the government has its work cut out nipping the twin menace of disinformation and social media abuse in the bud.
The Minister of Information and Culture, Lai Mohammed, has cried his voice hoarse concerning fake news and (not surprisingly) seemingly made little headway, especially against those hell-bent on dragging others down with fake news. Sadly, with all the threats and cajoling those in the corridors of power have sounded off with, it is likely more vituperative news will grace the internet space as election year stares us in the face.
Like a bolt from the blue, one of such disinformation came to the public domain last week when the President of Ghana, Nana Akufo-Addo, was dragged into the political tussle and popularity contest between the presidential candidate of the All Progressives Congress, Asiwaju Bola Ahmed Tinubu, and his Labour Party counterpart, Peter Obi.
News made the rounds that Akufo-Addo wrote a letter to the APC flagbearer advising him to hand off the 2023 presidential election and give Obi a chance to emerge victorious. Not only that, the "report" added that Akufo-Addo urged Tinubu to seek medical assistance for his ailment.
The harbingers of the fake news must have thought they got away with falsehood, but boom! The Ghanaian President burst their bubble, and denied he wrote such a letter to Tinubu.
On the micro-blogging site, Twitter, he said in a tweet, "My attention has been drawn to a disturbing post making the rounds on social media, where it is alleged I have written to the 2023 presidential candidate of the APC, Asiwaju Bola Tinubu, to "give Peter Obi a chance and seek treatment for his health.
"This is completely false and mischievous, with no iota of truth whatsoever in it.
"I have written no such letter to the APC leader, and it will not occur to me to do so.
"Ghana and Nigeria boast of decades of cordial, strong and brotherly relations, and I am not going to be the one to interfere in the internal affairs and politics of Nigeria," the tweet ended.
Perhaps, attempting to consolidate on the Ghanaian President's denial, the Director of the Tinubu Campaign Organisation, Bayo Onanuga, said in a statement that Obi should caution his supporters, known as OBI-dients, against making unsubstantiated allegations against Tinubu.
According to Onanuga, Obi's followers must "desist from spreading lies, malice and denigrating other candidates, especially Asiwaju Bola Ahmed Tinubu."
Onanuga also said the electoral process must be issue-based, and not run over by those who do not "wish the country well."
"TCO further states that Nigeria will be better for it and the electoral process will be enriched if the 2023 presidential campaign sticks to issues of good governance that will lift millions of Nigerians out of poverty rather than being dominated by the ravings of guttersnipes, who do not wish the country well," part of his statement said.

Distancing the supporters of the Labour Party's candidate from the fake news, spokesman for the National Coordinating Council of the OBI-dients Movement, Danjuma Musa, said in a statement that Peter Obi had changed petty campaign strategy to an issue-based one.
In his estimation, it was the opposition who had lost grounds in standing shoulder to shoulder with the Obi/Datti ticket that resorted to dirty tricks to score cheap political points using fake news as their weapon.
Continuing, the statement said, "The most recent is the Facebook post written with the name of a supposed Peter Obi support group with the obvious intent to tarnish the good image of Peter Obi.
"The purported letter of the president of Ghana to the presidential candidate of the APC, Asiwaju Bola Ahmed Tinubu asking him to step down is false, fake and very cheap.
"Among all the presidential candidates, Peter Obi has been proven to be not just the best, most reliable and most competent of them all, but also the most decorous and would never need to go this low asking an already defeated candidate to step down."
Now, while Tinubu's hopes of becoming the President may have been placed on the chopping block, other Presidential, governorship and even National Assembly candidates have not been spared either from the lashes of fake news. As long as one has a desire to seek political office, he or she should expect a dose or two of fake news.
The Point sought the opinion of a social commentator, Ndume Peter Emevo, on the government's effort in addressing fake news on social media platforms.
Emevo, who said they have failed, however, added it was not easy to control what is put out on social media.
"Fake news will definitely continue, but at least amplify the normal conventional media houses so that you know that this is the source you're getting this particular news from"
He also told our correspondent that the panacea for fake news is the government "amplifying" the conventional media houses and using them to bridge the "latitude" provided by social media for reportage.
He also stated that anything done outside this by the government would be tantamount to violating people's rights.
"Yes, the government has failed in addressing fake news on social media platforms. And then again, it's quite difficult to put the reins on both misinformation and disinformation because the social media provides very large latitude in terms of reportage itself.
"So, if I just feel like I can write some stuff because I have some social media clout and I 'drop' it online and it spreads, wrong news can go all the way just like that.
"The only thing I see there is that it is going to be very difficult for the government to be able to tighten social media in terms of misinformation and disinformation. What the government can do basically is to amplify normal conventional media houses that we're used to.
They (media houses) should be able to bridge that latitude, close the gap.
"Anything other than doing that would be tantamount to actually violating people's right to speak. So, if you say you want to start putting an embargo on….I even doubt if any social media platform has the algorithm to tell what news is real or not.
"Fake news will definitely continue, but at least amplify the normal conventional media houses so that you know that this is the source you're getting this particular news from," he said.
Emevo also said that he could differentiate between a piece of fake news and genuine one by "simply noting the coherence in the facts that are being stated," a factor which he said could vary between individuals, depending on how abreast they are with happenings in the political arena.
In this regard, he said political awareness was vital among Nigerians so as to be able to tell the difference between fake news and what is not.
He further stated that on rare occasions that he cannot make up his mind about the authenticity of a social media post, "I will relax a bit and look for similar topics from the normal conventional media houses."
The Point went ahead to ask Emevo who is rooting for Peter Obi in the presidential election whether he thought any presidential candidate at all deserves the kind of smear campaign thrown at Tinubu, and he said, "It's politics, and in politics, it's part of it. Look at the previous US election that brought Biden on board. Trump actually had a nickname, sleepy Joe, that was derogatory and which he called Biden because he had this sleepy look," Emevo said.
Explaining further, he said Tinubu's antecedents made him susceptible to fake news. In his opinion, the controversies surrounding the APC candidate's health and real age were obvious grounds fake news propagators could stomp on.
"Honestly, in Tinubu's own case, it's obvious. You know his age is shrouded in mystery, but let's keep that one aside. He's also incapacitated. In fact, you don't even need a soothsayer to tell you that he is not healthy," he said.
Whether Tinubu himself deserved such news knowing it was from a fake source, Emevo replied, "Yes, it would come to him. It will come from every angle. We saw what the Pyrates Confraternity did in the penultimate week, and I was like….if the Seadogs are out, then there's a big issue on ground," he said.
Emevo was reacting to the viral video of some members of Pyrates Confraternity mocking Tinubu, but whose leadership under the aegis of the National Association of Seadogs later distanced itself from the said video, saying the group doesn't have any political affiliations or support any candidate.